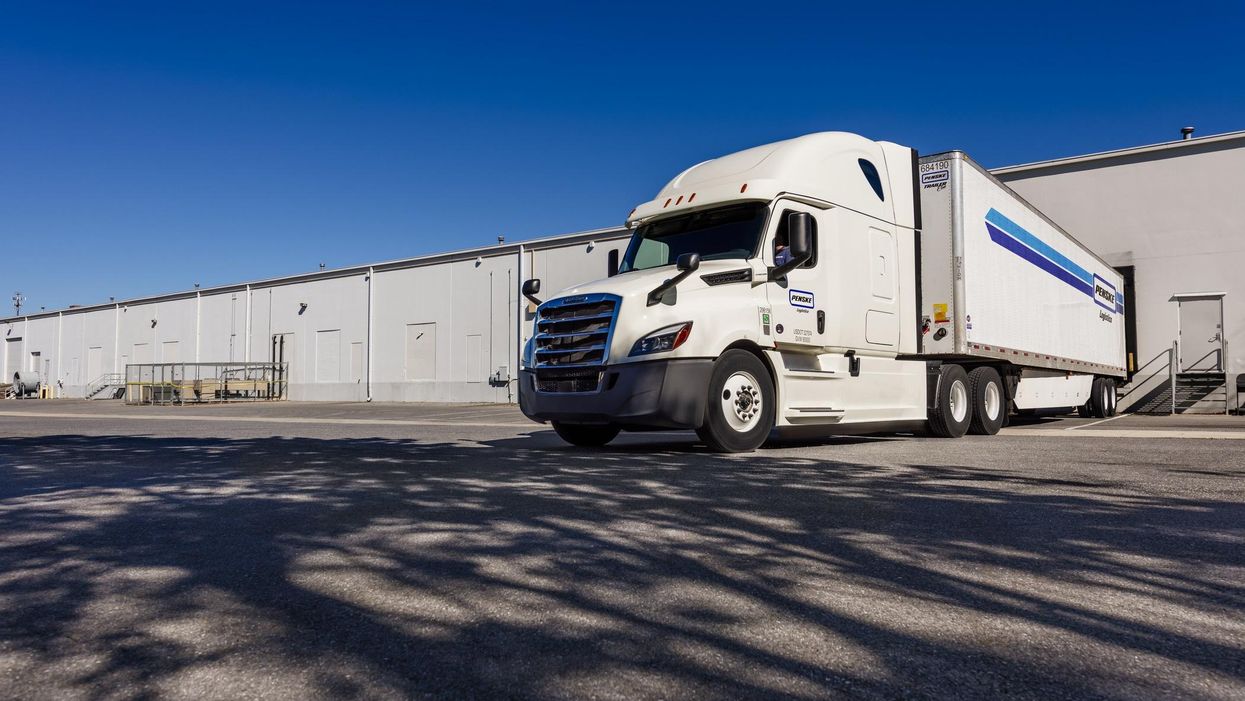 State of Logistics: 3PLs Met Supply Chain Challenges with Resiliency and Innovation
Logisticians have a history of rising to the occasion in the face of hardship, and third-party logistics providers worked throughout 2020 to respond to supply chain disruptions, addressing unexpected challenges while driving efficiency and innovation.
---
"The story of logistics providers increasing efficiency has been underway since the first wheel led to the first wheelbarrow, and what we see happening is the acceleration of the application and combination of the drivers of efficiency," said Michael Zimmerman, a partner with the global strategic management consulting firm Kearney and lead author of the 32nd Annual State of Logistics Report.
The 32nd Annual State of Logistics Report was introduced by the Council of Supply Chain Management Professionals (CSCMP) and presented virtually by Penske Logistics on June 24. The report is produced annually for the Council of Supply Chain Management Professionals (CSCMP) by global consulting firm Kearney and presented by Penske Logistics.
"Resiliency, innovation, technology, and close collaboration with shippers have all been essential to weathering the rapidly changing market demands up and down the supply chain," said Andy Moses, senior vice president of sales and solutions for Penske Logistics. "We see this continuing as supply chains reset and adjust to a new normal as consumer preferences and expectations have reshaped the future of the supply chain during the pandemic."
3PLs are increasing efficiency through advances in control tower technologies and real-time data sharing that combine graph database technology with GPS and app-based location tracking. Global supply chains increasingly need connections among formerly siloed elements for better transparency and agility.
Moses explained: "It comes back to visibility. You can imagine how quickly something spirals out of control if you don't have precise insight into what you have, where you have it, and when it is going to reach its destination. There is value in connecting information and navigating toward the best overall outcome versus an outcome that might optimize one piece of the supply chain but sub-optimize the whole."
Moses and Zimmerman participated in a panel discussion following the report's release. They were joined by moderator Kevin Smith; Matthew Hill, head of North America import market, Maersk; Alexis DePree, chief supply chain officer for Nordstrom Inc.; Alan Shaw, executive vice president and chief marketing officer for Norfolk Southern Corp.; and Paul Bingham, director of economics and country risk transportation consulting for IHS Market.
Overall Logistics Costs
During the report's release, Zimmerman said United States business logistics costs in 2020 fell 4% to $1.56 trillion, or 7.4% of 2020's $20.94 trillion GDP. The drop was primarily driven by a 15% decrease in inventory carrying costs.
Costs for many transportation and warehousing services varied widely in 2020. Transportation costs increased 0.8%, driven by a 24.3% increase in the parcel and last-mile segment from e-commerce and home delivery growth. Airfreight costs increased by 9% as capacity was decimated by the cancellation of passenger flights, which carry about 50% of all cargo. However, motor was down 0.6%, ocean was down 28.6%, and rail was down 11% overall.
Although road freight, the biggest segment of U.S. logistics spend, fell slightly in 2020, a fourth-quarter recovery suggests that continued economic growth will keep rates high through 2021, Zimmerman said.
Motor carrier rates were more volatile than ever in 2020. Tender acceptance was at record lows, and more freight was pushed to the spot market. Inventory replenishment and supply chain restarts drove growth through the second half of 2020. Zimmerman said continued economic recovery, inventory replenishment and e-commerce growth will clash with capacity constraints to keep rates high through 2021.
"Barring a serious recession, we do not see capacity catching up to demand through the end of 2021, and it's likely to take longer," Zimmerman explained.
Several factors are contributing to capacity constraints. Poor carrier finances in 2019 and early 2020 reduced carrier investments in new equipment, so there weren't enough trucks available to meet the rising demand in late 2020 and early 2021. Carriers are increasing orders for Class 8 trucks, but it takes time to build and deliver new equipment, particularly amidst computer chip and parts shortages.
What's more, there is a shortage of drivers, and carriers are having a hard time seating trucks. "Nothing has brought relief to the driver shortage and it has, in fact, worsened due to accelerating retirements and the tightening of drug testing," Zimmerman said.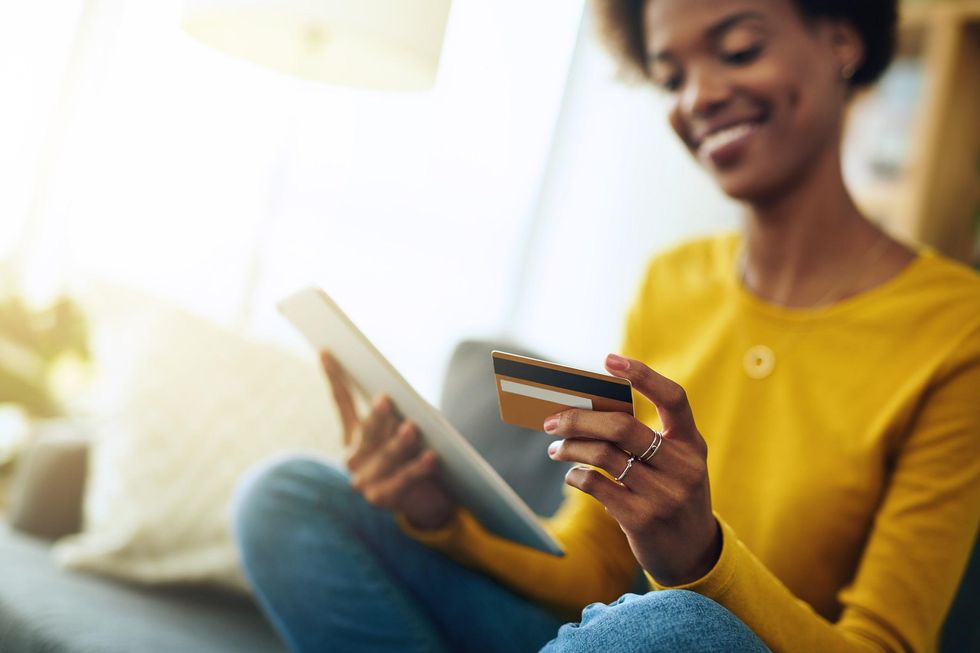 E-Commerce Growth
The COVID-19 pandemic led to the explosive growth of e-commerce and last-mile delivery volumes. In 2020, e-commerce elevated 33% to $792 billion, representing 14% of all retail sales.
Rising consumer demands and rapidly shifting consumer needs have drastically increased pressure on shippers, and growth within e-commerce and last-mile deliveries has expanded the portfolio of services offered by logistics providers and accelerated the shift of logistics resources to serve e-commerce needs.
Zimmerman said the work previously done by consumers in the form of getting into cars and trucks to drive around to stores is being replaced by last-mile deliveries. Plus, today's consumers demand continuous real-time consumer interaction complete with visibility into fulfillment options, unlimited product availability, faster delivery speeds, carbon footprints and frictionless returns.
"Consumers are expecting more and getting more from the last-mile delivery capabilities, and this creates a virtuous cycle for shippers and logistics providers who get better density in their delivery networks even as they seek ways to manage demand so that it can be profit-making, or at least less loss-making for them," Zimmerman noted.
At the same time, retailers are investing in forward-deployed inventory, which means more commitments to warehouse space closer to urban locations, more investment in last-mile delivery capabilities by 3PLs and shippers, and more competition for UPS and FedEx from regional last-mile carriers, Zimmerman said.
The State of Logistics Report found that warehousing growth remained strong in 2020. Asking rents grew at a faster rate than the previous year, to $6.76 per square foot.
Multi-Shoring Efforts
Multi-shoring efforts are already bringing noticeable change to logistics, and Zimmerman said the impacts will accelerate. "Notably, China has been the loser as importers have diversified to other low-cost countries with Vietnam as the biggest beneficiary, followed by Taiwan and Thailand," he explained.
Multi-shoring means that logistics will become more multi-modal and multi-nodal, and the outcome is greater complexity to be managed, and a higher-profile role for logistics in helping shippers achieve resilience. "This means logisticians have to be better able to plan for, create and sustain optionality in supply chains. They will be demanding the IT systems and people skills to operate at this higher level of expectations and performance," Zimmerman said.
Looking Ahead
Ongoing pandemic and climate-related events will force supply chains to continuously redevelop and adapt. Currently "COVID-19 infections surge in the port area of Yantian has it operating at 40% capacity, and U.S. trucking rates are hovering at all-time highs, Zimmerman stated.
According to the report, shippers need more complete and integrated solutions, so providers are maneuvering to figure out the best ways to serve those needs. Zimmerman said he expects to see continued investments in visibility and automation. Much of that will come in the form of control towers, advanced truck dispatching solutions, port and warehouse automation, the piloting of drones for rural parcel deliveries and in a myriad of other areas.
"The most interesting factor is the deployment of information systems and coded algorithms to get these technologies to work faster and better together, accelerating the rate of visibility, efficiency and improved services," Zimmerman said.
By "Move Ahead" Staff