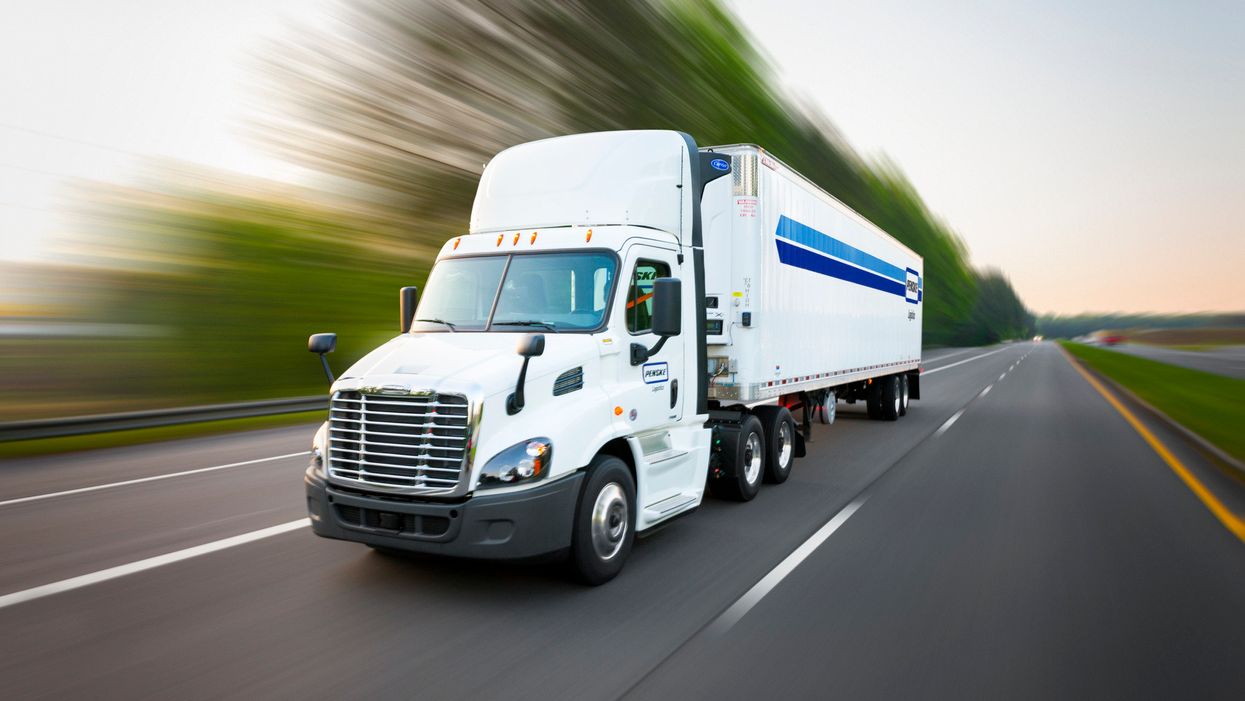 CSCMP State of Logistics Report Update, Presented by Penske: Shifting Consumer and Shipper Demands, a Focus on Resilience Drive Opportunities for 3PLs
Market demands brought on by COVID-19 are creating new challenges, and opportunities, for third-party logistics providers and the shippers that rely on them as they work to meet increasing customer expectations and minimize supply chain disruptions.
---
"This painful and chaotic period is causing logisticians and all who depend on them to adapt and move," said Balika Sonthalia, a vice president at global consulting firm Kearney and an author of the 31st Annual State of Logistics Report. "It is going to be a hard road ahead and resilience will be tested over and over again."
Sonthalia presented an update to the report during the Council of Supply Chain Management Professionals' virtual conference this week. The report was introduced by CSCMP and presented by Penske Logistics on June 23.
Increased E-commerce Demand
While nobody knows what the new normal is going to look like, Sonthalia said consumers have become more reliant on e-commerce, which was already rising. "What is very certain is consumer behaviors have shifted, and there has been a permanent change in certain consumer behaviors and certain sectors," she said.
In 2019, U.S. e-commerce sales increased by almost 15% to $600 billion. Parcel is primarily driven by e-commerce, and the U.S. parcel delivery sector grew nearly 9 percent in 2019 to almost a $114 billion spend.
Sonthalia noted that COVID-19 has been a "big adrenaline shot" to consumer demand and expectations in 2020 and demand has risen even higher.
Companies are getting closer to the customer, which is increasing demand for warehousing.
Recently, Amazon announced it is adding 1,000 warehouse locations in suburban markets. "The goal is to get closer to the customer," Sonthalia said, adding that the type of warehousing space is changing. "We're not seeing too many big large million square feet warehouses being launched. We're seeing smaller forward-deployed locations being added."
Because capacity is stressed, retailers are trying to incentivize the customer not to receive their orders at home, Sonthalia said. "We're seeing a lot of interesting propositions being added on that curbside pick-up aspect," she explained.
For logistics providers, there are exciting opportunities. "Everybody is grappling with that last mile or last yard piece," Sonthalia said, adding that stress is being placed on micro-fulfillment centers, which is an area where 3PLs can utilize their expertise. "Companies that have to pivot to play big time in the e-commerce space. They don't have the time to make investments. They're looking for more 3PLs to provide the soup-to-nuts solution."
Similarly, Penske Logistics, which operates more than 30 million square feet of warehousing space, experienced surging demand for its warehousing and dedicated trucking services in the grocery sector. Consumer demand for fresh foods, refrigerated and frozen foods, and other essential goods surged to unprecedented levels during the initial phases of the pandemic, fueled by government stay-at-home orders and both in-store and online grocery shopping orders by consumers.
A Focus on Resilience
Supply chains have faced disruption throughout 2020, not only from the pandemic but also due to wildfires and severe weather, such as hurricanes.
Sonthalia explained that shippers and 3PLs likely will focus on resilience going forward, which means they will want more options. She expects to see more multi-shoring and nearshoring as well as increased inventory.
The pandemic has affected conversations within the c-suite, and several themes have emerged. One of the themes is "sense and pivot," which Sonthalia said means knowing what is about to happen and being better prepared. Those in the c-suite are also more interested in increased visibility and are placing a greater emphasis on supply chain control towers.
Technology is helping 3PLs and shippers gain increased visibility, which enables shippers and their providers to mobilize assets and make decisions.
Marc Althen, president of Penske Logistics and a participant in a panel discussion shown after Sonthalia's update, said Penske has made considerable technology investments. The technology helps Penske collect and analyze real-time data, reduce costs, improve customer service and increase efficiency for its customers.
Althen added that Penske has become even more agile and stronger as a result of the pandemic. "I'm a big believer that companies and people really should embrace adversity as a chance for opportunity," he said. "We will exit this better and leaner and execute with greater agility."
2019 Logistics Costs
Sonthalia also discussed United States Business Logistics Costs, which increased 0.6 percent in 2019 to reach $1.63 trillion, or 7.6 percent of 2019's $21.43 trillion GDP. This was down from 7.9 percent the previous year.
U.S. business logistics costs were declining or flat throughout 2019. However, e-commerce drove warehousing and parcel costs higher.
In 2019, transportation costs grew by 2.5 percent, which was less than one-quarter of 2018's 10.4 percent growth, but still above its five-year compound annual growth rate.
Within transportation, costs rose for motor, parcel, water, and pipeline, and fell for rail and air. Additionally, inventory carrying costs fell by 4.6 percent while inventory storage costs grew 6.6 percent, as warehousing capacity remained tight.
Road freight, the biggest segment of U.S. logistics spend, slowed in 2019. Sonthalia said big carriers have invested in technology and automation to get better productivity out of their assets. Smaller carriers have relied on more app-based services to respond to the market more dynamically.
Click here to access the report.
By "Move Ahead" Staff