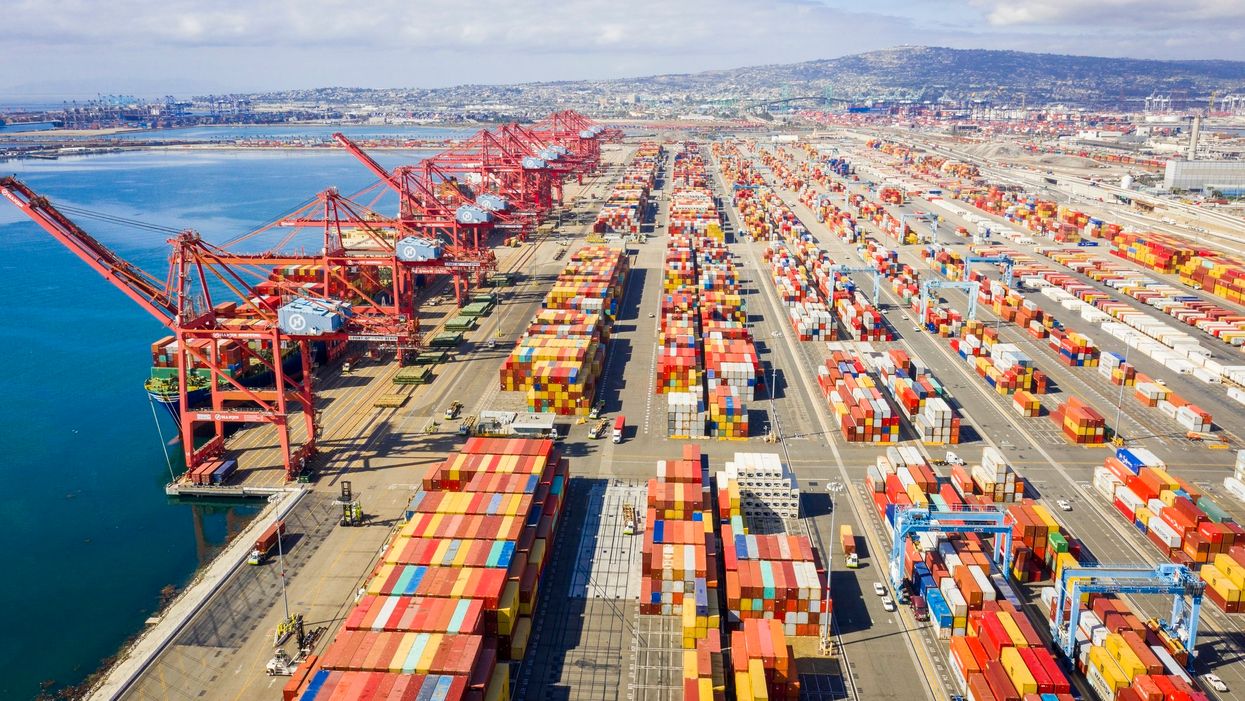 Penske Logistics to Participate in CSCMP Webinar to Discuss Third-Party Logistics Study
Penske Logistics senior vice president of global sales Joe Carlier will join a panel of experts in a May 21 webinar hosted by the Council of Supply Chain Management Professionals (CSCMP) on the 2020 Third-Party Logistics Study. Please click here to register.
---
Joining Carlier will be John Langley, clinical professor, supply chain information systems and director of development, Center for Supply Chain Research at Smeal College of Business at The Pennsylvania State University; Sylvie Thompson, supply chain practices leader, North America, Infosys Consulting; and the host, Rick Blasgen, president and CEO of CSCMP.
The publication, available at no cost at www.3PLStudy.com, is created and supported by Infosys Consulting, Penn State University and Penske Logistics.
Please note: The study is forward looking and was published in September 2019. It was first presented at CSCMP's 2019 EDGE conference in Anaheim, California.
The main topics are analytics in the shipper (companies that manufacture and distribute goods and services) and 3PL relationships; the growth of supply chain finance; and the continued greening of the supply chain.
Here are some insights:
When shippers turn to 3PLs for supply chain improvements, what is their biggest need? That would be technology. Top 3PLs have already built out a robust tech infrastructure that contains the right tools for the job and best practices already realized by being field tested with an array of customers.
What are top challenges in the modern supply chain? The study lays out a half-dozen common concerns: e-commerce growth; economic uncertainty (this was prior to the COVID-19 pandemic); the truck driver shortage; disruptive technologies (e.g., drones, automated vehicles, cloud-based capabilities); relationship necessities, namely supply chain alignment strategies; and competitive challenges.
How analytics fit into the supply chain. In the study, 95% of shippers and 99% of 3PLs agree that analytics are a necessary element of 3PL expertise. But only 26% of shippers and 27% of 3PLs are satisfied with current analytic capabilities. The issues rest with the ways to create clean and useful data, and insufficient resources to best utilize analytics (are there data scientists on the team?). This has created a large analytics gap that warrants further study.
Why is there an analytics gap? According to the study a big roadblock is when the shipper and 3PL are not in total agreement on a strategic plan on the best use of analytics: what is the need and how to best serve it? It could be a battle of the old vs. the new. Many shippers currently employ legacy systems that are difficult to connect with today's hardware and software. In general the supply chain, like many areas of the business world, may be slow to adopt new approaches.
As geopolitical volatility affects global operations, supply chain finance is becoming critical. The survey revealed that 26% of shippers employ a supply chain finance professional at the vice president level; 31% report having someone with the director title. For shippers their top supply chain finance costs are freight payment audit (72%), total landed cost (57%) and letters of credit (37%). For 3PLs, top supply chain finance costs are freight payment audit (71%), letters of credit (39%) and open accounts (36%).
The greening of the supply chain continues on. Why do shippers and 3PLs feel the need to introduce more sustainability into their supply chains? The top reasons are regulatory requirements, public perception and cost savings. For shippers these are the leading uses: optimization, such as route and load (76%); tracking and reporting emissions (42%); voluntary programs (38%) like the U.S. Environmental Protection Agency (EPA) SmartWay program; and the use of alternative fuels (16%). For 3PLs, the lists reads as follows: optimization (78%); voluntary programs (63%); tracking and reporting emissions (39%); and using alternative fuels (19%). Today's heavy-duty Class 8 trucks get better fuel efficiency when they're outfitted with effective aerodynamic packages, employing late model trucks with cutting-edge engines that lead to better miles per gallon results, and have truck drivers that are better trained. Electric vehicle technology is a hot topic.
By "Move Ahead" Staff