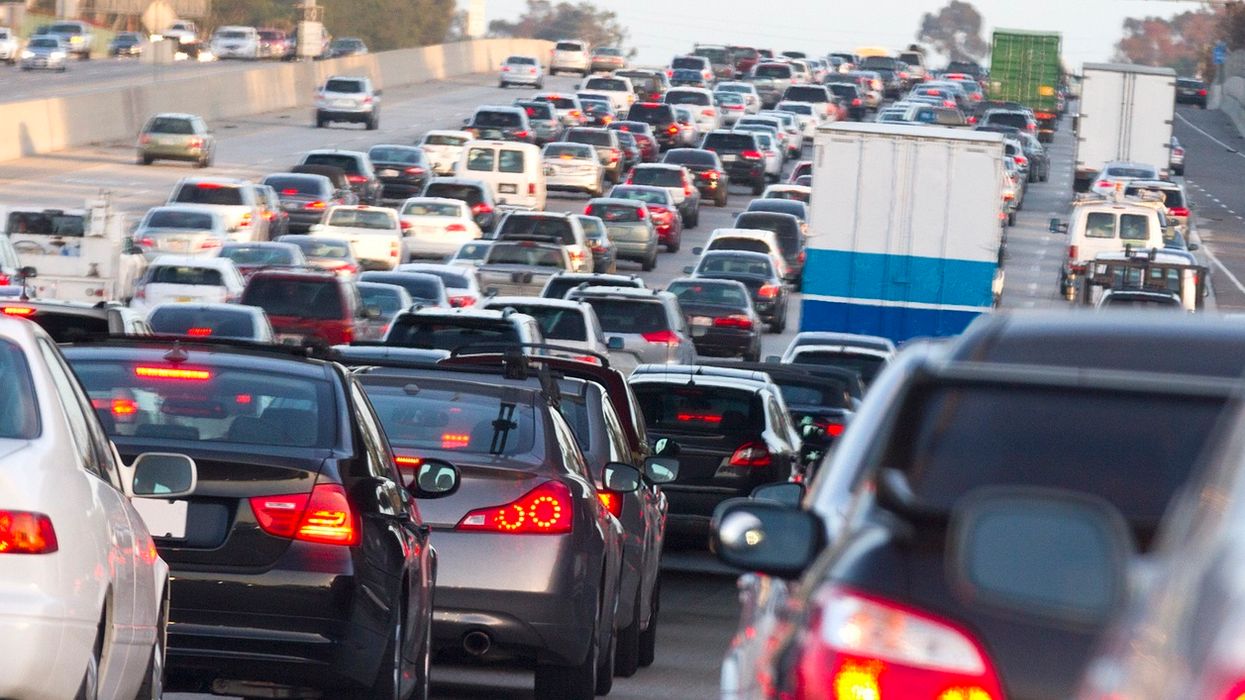 Holiday Travelers Expected to Gobble Up Roadways This Thanksgiving
Planning a cross-country trip this Thanksgiving holiday? Make sure to pack an extra helping of patience for the road.
AAA expects more than 55 million holiday travelers – the highest amount since 2005 – to travel from Wednesday, Nov. 27, to Sunday, Dec. 1, by train, plane and automobile to holiday destinations.

---
"Millions of thankful Americans are starting the holiday season off right with a Thanksgiving getaway," said Paula Twidale, vice president, AAA Travel.
AAA expects more than 49 million Americans to travel by automobile over the river and through the woods to their holiday destinations, stuffing already-congested roadways with even more motorists.
Wednesday afternoon is expected to be the worst travel period, with trips taking up to four times longer in metro areas, according to AAA and INRIX, a global transportation analytics company.
Preparation is a key ingredient to any successful move, but especially during the holidays, according to Penske Truck Rental's helpful moving experts.
Factors Driving Holiday Travel
AAA's 2019 Thanksgiving Holiday Travel Forecast estimates 55.3 million Americans will travel 50 miles or more to holiday destinations, representing a 2.9 percent increase over last year. Overall, AAA expects 1.6 million more travelers during the Thanksgiving holiday period when compared to 2018 figures.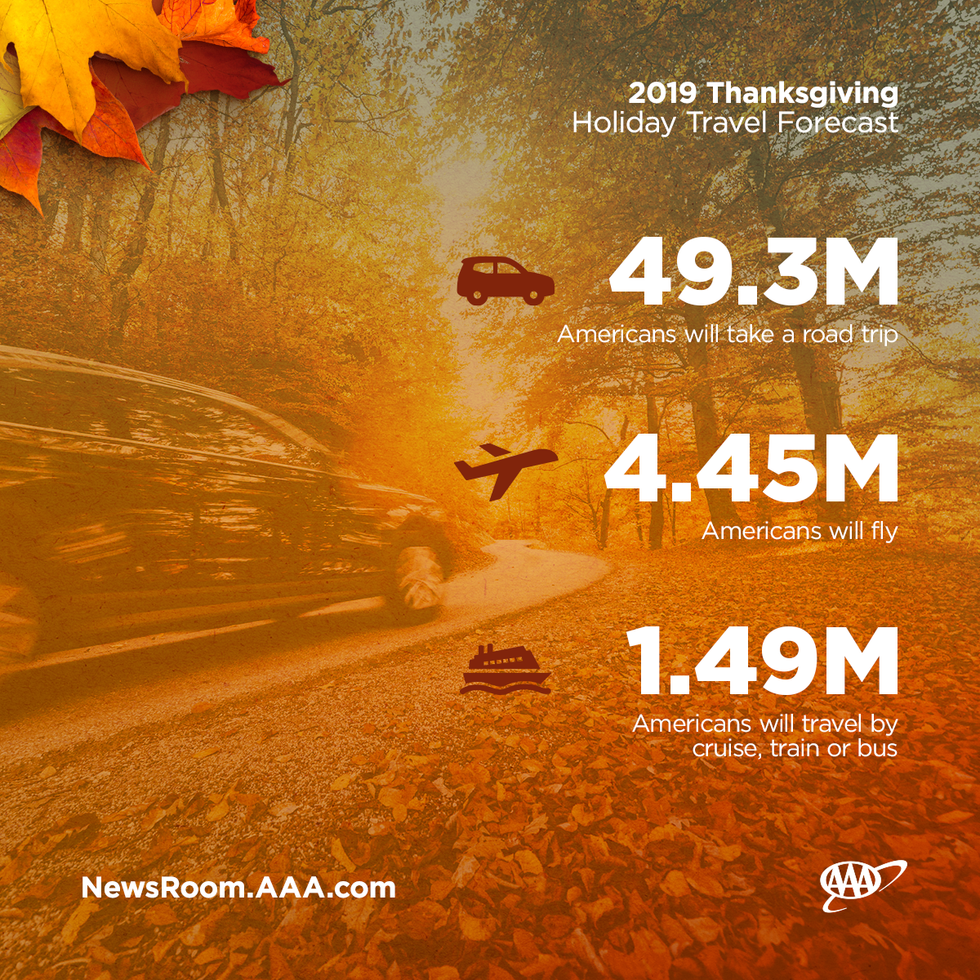 What is driving the increase?

"Strong economic fundamentals are motivating Americans to venture out this holiday in near-record numbers. Consumer spending remains strong, thanks to increasing wages, disposable income and household wealth, and travel remains one of their top priorities for the holiday season," Twidale said.
Of those travelers, the majority – 89.3 percent are planning to travel to their holiday destination by roadway. Another eight percent are expected to travel by airplane, with the rest taking another mode of transportation such as trains and buses, according to AAA.
Survival Tips for Holiday Travelers
Here are our tips for moving or driving over the holiday.
Moving Prep:
Pace Packing: The holidays sometimes come with stress. By packing and loading one room at a time, and taking small breaks between rooms, the more successful and enjoyable the prep will be.
Protection Plans: Take advantage of Penske's many coverage options for personal moves.
Accessories: Having a hand truck and/or furniture pads to help ease the pressure of moving items.
Before you get behind the wheel:
Don't Drink and Drive:Alcohol reduces brain function, impairs thinking, reasoning, and muscle coordination. All are essential to operating a vehicle safely.
Get Rest: Make sure you get plenty of rest before you start your trip, and schedule breaks to remain alert and avoid drowsy driving.
Remember, busy roadways will be filled with more than just cars over the extended holiday travel period, with commercial trucks, vans and buses sharing the road.
Know the "No Zones" Near Trucks: On large trucks, blind spots are found around the front, back and sides of the vehicle – areas not captured on a truck's side mirror. For safety, Know the "No Zones" before you hit the road.
The Federal Motor Carrier Safety Administration (FMCSA) has developed the "Our Roads, Our Responsibility" program featuring road sharing tips for passenger and commercial vehicle drivers.
Penske's 24/7 Roadside Assistance will be available throughout the Thanksgiving holiday weekend to provide assistance for consumer renters and professional truck drivers as needed.
Are you planning an end-of-the-year move? Penske Truck Rental offers free unlimited miles on all one-way truck rentals, discounts for AAA members, college students and members of the military, as well as packing supplies. Are you ready to make a reservation? Visit the Penske Truck Rental website for more information.
By Bernie Mixon