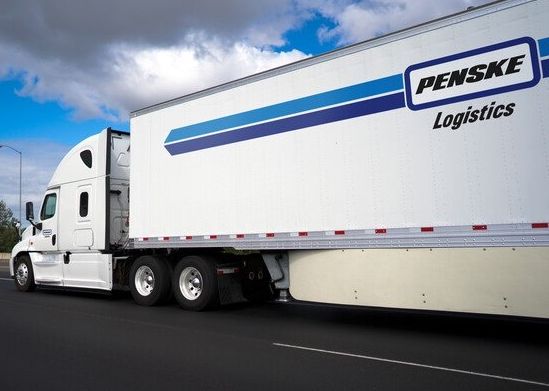 State of Logistics Report Released: 3PLs Continue to Foster Resilience and Drive Investments in Supply Chain
Global volatility has continued to disrupt supply chains, and flexibility, efficiency and resilience are vital for companies throughout the logistics sector. Third-party logistics providers have played increasingly significant roles with shippers, providing data management, visibility and analytics that are helping to transform supply chain networks.
---
"Companies look at 3PLs for strategic partnerships to run certain flows soup to nuts," said Balika Sonthalia, a partner with the global strategic management consulting firm Kearney and co-author of the 34th Annual State of Logistics Report. "3PLs are using technology as a differentiator and solving complex problems shippers can't solve on their own."

Before the pandemic, logistics was often considered a side function, but it has continued to gain attention and is now widely seen as a strategic differentiator, according to the State of Logistics Report, which was introduced by the Council of Supply Chain Management Professionals (CSCMP) on June 20. The report is produced annually for CSCMP by Kearney and presented by Penske Logistics.
"We have seen a dramatic run up in supply chain costs, to a record $2.3 trillion," said Andy Moses, senior vice president of sales and solutions for Penske Logistics. "Third-party logistics providers like Penske play a critical role in helping shippers navigate an increasingly volatile logistics market. Shippers are actively seeking solutions, which is currently reflected by the strength of our development activity."
Moses and Sonthalia participated in a panel discussion following the report's release. They were joined by Gene Seroka, executive director of the Port of Los Angeles, Rob Walpoe, vice president of air cargo for Delta Airlines, Paul Bingham, director of transportation consulting for S&P Global Market Intelligence, Bart DeMuynck, chief industry officer for project44, and Greg Javor, senior vice president of global supply chain operations for Mattel.
Overall Logistics Costs
In 2022, the market swung back sharply in shippers' favor, and supply and demand largely rebalanced across all modes of transit. However, costs increased, with overall United States business logistics costs rising 19.6% to $2.3 trillion in 2022, representing 9.1% of the national GDP.
Transportation costs—driven by increases in all modes and nodes—reached $1.39 trillion, up from $1.3 trillion the year prior. Road freight, the most significant segment of U.S. logistics expenditure, increased to $896 billion from $844.5 billion in 2021.
Road freight saw little change in overall volume, but capacity increased. The changing dynamics caused shippers to seek a new balance among dedicated, private and one-way services. Sonthalia advised that shippers want to be strategic as they negotiate new rates and contracts.
"Continue to emphasize why you are the shipper of choice," she noted, adding that she doesn't expect rates to return to the highs of 2021, but there could be lanes that experience increases. "We've seen this before, and carriers will remember how you treated them."
Costs also increased for rail, air freight and water transportation. Class 1 railroads in the U.S. saw operating income increase 8% and total revenue increase 14%. However, rising costs undermined operating ratios, and the sector suffered from service-related issues, ongoing congestion and high-profile derailments.
Major ocean liners saw combined global operating profits of $215 billion in 2022, but the trend has lost steam, and 2023 profits are projected at $43 billion, an 80% year-over-year decrease.
Worldwide air cargo revenue is projected to reach approximately $150 billion in 2023, which is 25% below 2022 but still 50% higher than the pre-COVID revenue figures from 2019.
Shifting consumer behavior and macroeconomic pressures challenged parcel and last-mile networks, but e-commerce continued to drive supply chain demand and is expected to grow by 9% annually for the next five years. The U.S. e-commerce market grew by 8% in 2022 and constitutes 14.5% of the entire U.S. retail market. The U.S. parcel market grew 4.7% year over year.
The Need for Resilience
While costs are always a factor in supply chains, resilience has taken center stage. "True resiliency is straining the weakest link of your value chain to determine where it is," Sonthalia explained. "Most commonly, it goes all the way back to their supply base."
The report found that logistics leaders are diversifying their sourcing to avoid overreliance and ensure ample workarounds if a disruption occurs. For many businesses, reshoring has shifted from a strategic possibility to a market reality. "I think we'll see more diversification by volumes. As that happens, your origin for the shipments changes, and there is an entire ripple effect," Sonthalia said.
Many U.S. companies have been moving supply chains closer to home. For example, American imports of Mexican manufactured goods grew a staggering 26% last year.
Sonthalia said inventory visibility is also critical for resilience, allowing shippers to make strategic decisions by seeing what is happening across their supply chain at any time. "Having visibility into inventory allows you to pivot quickly," she explained.
Increased Demand for Technology
Greater use of technology can not only increase resiliency but also help drive down costs, and shippers are increasingly turning to 3PLs for capabilities involving data management, visibility and analytics. Sonthalia said 3PLs have the scale to support heavy investments in technology and are investing more capital into their technology offerings than shippers.
"Solutions like control towers or command centers are providing the differentiating factor for consumer companies," Sonthalia said.
3PLs are nearly twice as likely to provide real-time data on items in transit compared to their shipper counterparts, which provides a strong business case for shippers to turn to 3PLs for tech-related functions.
The report found that meeting future demand will increasingly require data collection and analysis and intelligent investments in the right technology. The stresses impacting logistics networks today are significantly different and fundamentally more challenging than they were five years ago.
"Radical rethinking is needed to set up the logistics networks for the future," the report stated, noting that rethinking logistics networks is no longer a recommended action but an imperative requiring a high degree of organizational collaboration.
By "Move Ahead" Staff