Logistics Solution Closes the Loop on Aluminum Recycling
A unique supply chain developed by Ford Motor Company, along with aluminum supplier Novelis and 3PL provider Penske Logistics, allows the automaker to recoup some aluminum costs by selling scrap back to its suppliers, and then reusing it.
The cost savings allow Ford to manufacture its new F-150 pickup truck using lightweight aluminum instead of steel for its body panels.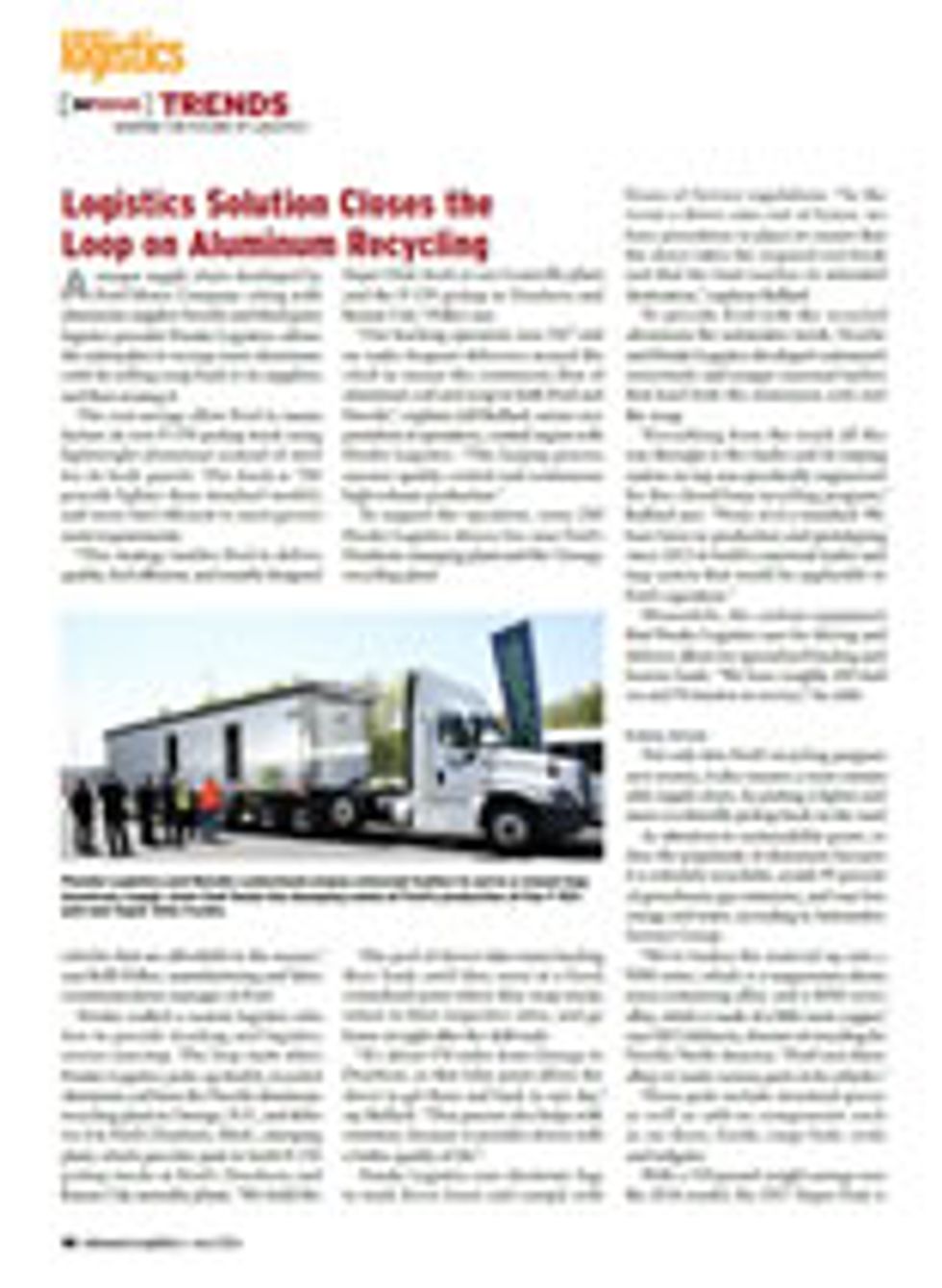 For the complete article
download the PDF.

Get Acrobat Reader