Transportation Management Systems Help Optimize Supply Chains and Control Costs
Shippers, providers work to cut transportation costs in an e-commerce driven world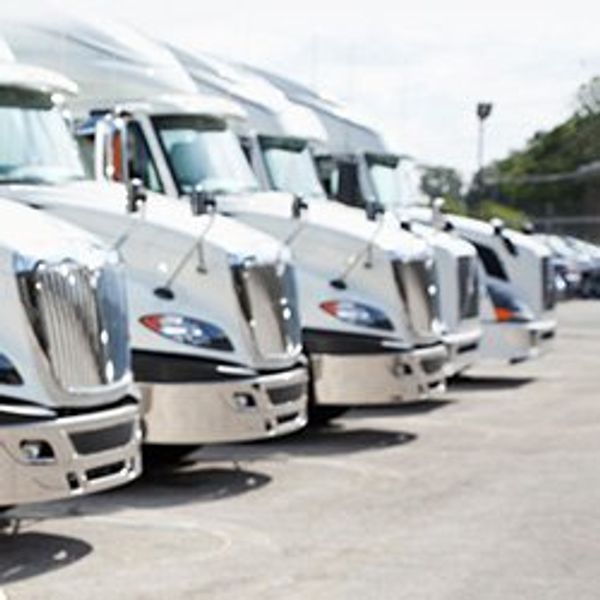 The growth of business-to-consumer (B2C) e-commerce and omni-channel retail is leading to more frequent, smaller deliveries and placing new demands on the supply chain industry. The 27th Annual State of Logistics Report found that the explosion of B2C e-commerce and omni-channel retail is transforming the service mix toward ground services and challenging players' operating models in last-mile delivery and reverse logistics. Furthermore, B2C shipments often generate lower revenue than the average shipment and have higher operating costs.
---
The State of Logistics Report, which was introduced by the Council of Supply Management Professionals (CSCMP) and presented by Penske Logistics, stated: "Parcel and express industry leaders are working feverishly to address these challenges. One way they are doing so is by investing significantly in technologies such as robotics, vehicle routing software and partnership with USPS."
Those within the supply chain are also adopting new transportation management systems, strategically positioning warehouses and working to reduce inventories.
During a panel discussion on the report, Marc Althen, president of Penske Logistics, said Penske has invested tens of millions of dollars in its transportation management platform to help shippers optimize their supply chains, diminish waste, identify areas they can improve upon, reduce cycle time and reduce inventory, all of which reduce their overall costs.
Also during the discussion, Sean Monahan, the author of the report, said organizations are using more sophisticated techniques, such as improved point-of-sale information, to become much more streamlined and effective in how they deploy inventory. He added that U.S. business inventories, which had grown steadily at approximately 5 percent per year between 2009 and 2014, flattened out in 2015.
Penske Logistics is also investing in warehouse management technology to increase efficiency. The technology can improve slotting and picking patterns, and increase communication between transportation management and warehouse management systems, which improves efficiency and cuts costs. Penske also invests in its on-road equipment, which ensures the vehicles are as efficient as possible and drives out costs, Althen said. Running newer equipment and maintaining it properly also minimizes breakdowns and prevents delays, which is especially important given consumers' increasing expectations of two-day shipping.
To enable faster deliveries, those within the supply chain are working to shorten lead times, which necessitates more frequent, smaller deliveries. As a result, volumes in the less-than-truckload (LTL) industry have increased.
If providers can aggregate LTL deliveries and ensure the right amount of volume moving to a specific geographic location, the shipments can cost the same or less than a truckload delivery.
Brian Hancock, chief marketing officer for Kansas City Southern, spoke on the panel with Althen. He said warehousing across the country is moving more toward urbanization and there has been an increase in high-density warehouses positioned in urban areas. "People are being smarter about where they put [a warehouse] and understanding that the transportation element can be taken out if they get it closer to the customer," he said.
Driving out costs related to e-commerce shipments will remain important. In 2015, B2C e-commerce shipments accounted for a significant and growing share of parcel and express carriers' ground business, and e-commerce is likely to double in size by 2020, the State of Logistics report said.