Mother's Volunteer Efforts Help Others Through Sock-Tober Fundraiser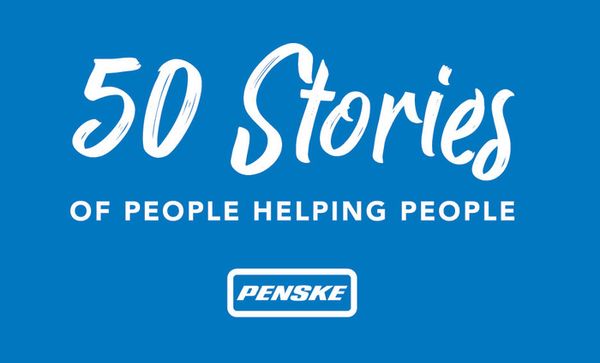 Editor's note: This story is part of our "50 Stories of People Helping People" series. As we celebrate Penske's 50th anniversary in 2019, we are spotlighting associates every Friday who are making a difference in their communities.
---
Heroes like Superman and Batman watch over others in the community and are always looking out for the little guy. But, not all heroes wear capes. Just like superheroes, moms are no strangers to caring for others and helping those in need.
A recent example of this can be seen in Detroit, Michigan – not Metropolis or Gotham City – where one mother has been leaving a huge impact on her hometown.
Ericka Woods, a load planner for Penske Logistics, is the founder of 1Mother2Another, an organization she started in 2014 to help people living in Detroit. Volunteering was always something she enjoyed, but her group started with another purpose as well.
"Growing up, my son had behavioral issues," said Woods. "It was tough, and I struggled with finding a network of mothers who could relate to my situation. I was looking for a group of people I could talk to and share advice."
So, she did just that. Woods founded 1Mother2Another, which not only satisfied her appetite for volunteering, but also gave her an avenue to meet other mothers going through similar challenges.
"This group serves as a great bonding tool for me and so many other women because we'll volunteer, but also give each other advice and just talk," said Woods.
Every month, she and dozens of other women volunteer and spearhead several community initiatives. And one of their more popular events is a fundraiser they call "Sock-Tober."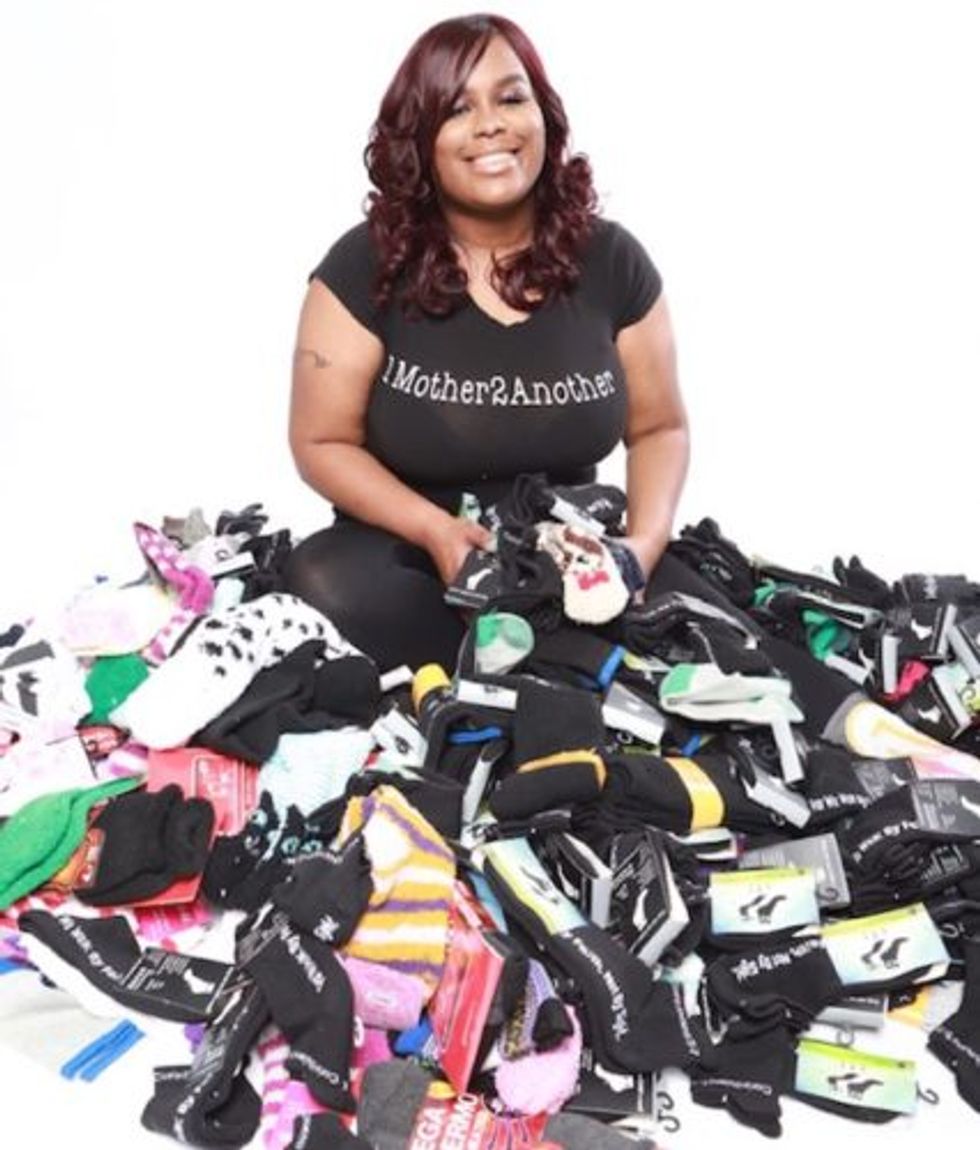 Pictured is Penske Logistics associate Ericka Woods.
"Throughout the entire month of October, we collect new socks," said Woods. "October 2019 will mark our fourth year doing this, and each year it has gotten bigger. Last year, I collected 3,000 pairs of socks."
In November, she and her team distribute the socks to several homeless shelters, as well as to all-women's homes and Detroit public schools. She says that sock donations come from a variety of businesses, colleges and individuals.
When asked why socks, the Michigan associate says it was simple.
"When my son and I would volunteer at homeless shelters, I noticed that many people didn't have socks or had socks with holes in them," she said. "They told me they receive a lot of great donations, but they would appreciate new socks."
Now a couple of years in, the sock drive continues to grow, despite starting with advertising that consisted of social media and word of mouth.
"Years ago, I decided to reach out to radio stations and newspapers to help spread the message about our fundraiser," Woods said. "I figured the worst thing they can say is 'no.' But, most of them were generous enough to share our story. After all, the whole idea is to get the community together, so we can help more people."
Earlier this year, Woods was presented with the Spirit of Detroit award for her outstanding service to the citizens of the Motor City; and in 2017, she was featured in a Cheerios commercial in their "Good Goes Round" campaign. She says that giving back has always been and will continue to be important to her.
By Chris Abruzzo