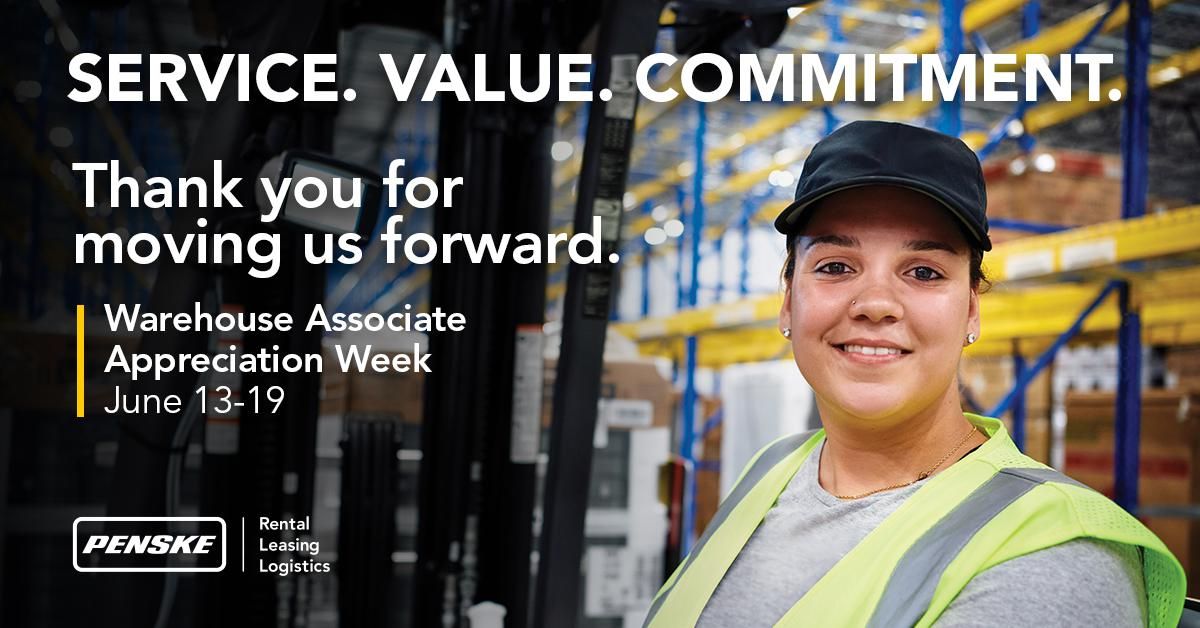 Penske Thanks Warehouse Associates During Appreciation Week
Penske Logistics' warehouse associates play an important role to help keep our supply chains – and world – moving.
---
To recognize the hard work of these men and women, Penske Logistics is celebrating Warehouse Associate Appreciation Week from June 13-19.
The role of warehouse associates has been even more important during the past two years, as the demand for goods rose to record levels. Warehouse associates have continuously worked to keep businesses, homes and hospitals stocked with the necessary groceries, goods and equipment we need to succeed and survive.
"Our strength at Penske is our people," said Peter Bayer, Penske Logistics' senior vice president of operations, distribution center management. "You are a fantastic example of our Penske values: passionately personal, dedicated to excellence and value fresh thinking."
Penske Logistics employs more than 6,430 warehouse associates in 23 U.S. states and five countries. While their roles may differ, each plays an important part in moving tons of goods across Penske's 30.2 million square feet of warehouse space.
"I'd like to thank all of our warehouse men and women for everything they do day in and day out," said Marc Althen, president, Penske Logistics. "Your hard work and dedication not only helps to ensure that our customers' supply chains run smoothly, but you also help to ensure that Penske Logistics has a successful future."
"Thank you for your commitment to our team and our customers," Bayer added. "Your efforts make our good team better. You inspire me every day, and I'm exceptionally proud to be your teammate."
Check out this short Warehouse Associate Appreciation Week thank-you video.