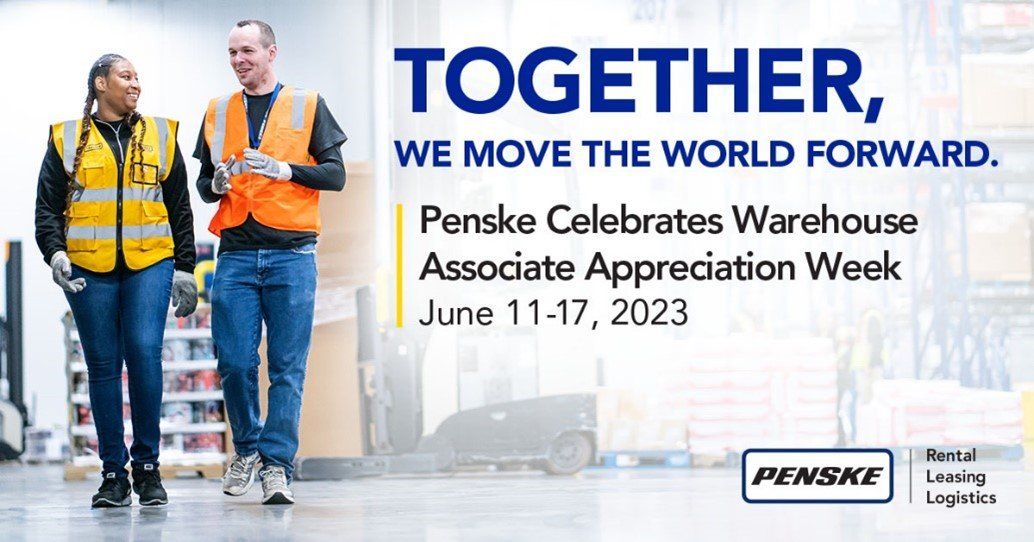 Penske Celebrates Warehouse Associate Appreciation Week June 11-17
Penske celebrates Warehouse Associate Appreciation Week from June 11-17. Please join us in recognizing the dedication and commitment of more than 5,000 Penske warehouse associates who keep the world moving forward.
---
Penske associates are working together at more than 95 distribution centers in North America, 365 days of the year. We rely on our warehouse associates to keep critical supply chains moving—from automotive parts and appliances to building materials and baked goods.
"As a result of your dedication and hard work, Penske helps our customers keep homes, businesses and hospitals stocked with the materials and products they need," said Pete Bayer, senior vice president of operations in a video address to warehouse associates. "We can't do this alone. We have to be all in, all together, every day of the year."
Watch Bayer's full thank-you message to our warehouse associates below.
Watch with Spanish subtitles here.
Watch with French-Canadian subtitles here.
By Emily Foreman