Five Ways to Maximize Your Food Supply Chain for Cold Chain Success
Improve supply chain operations in the food and beverage industry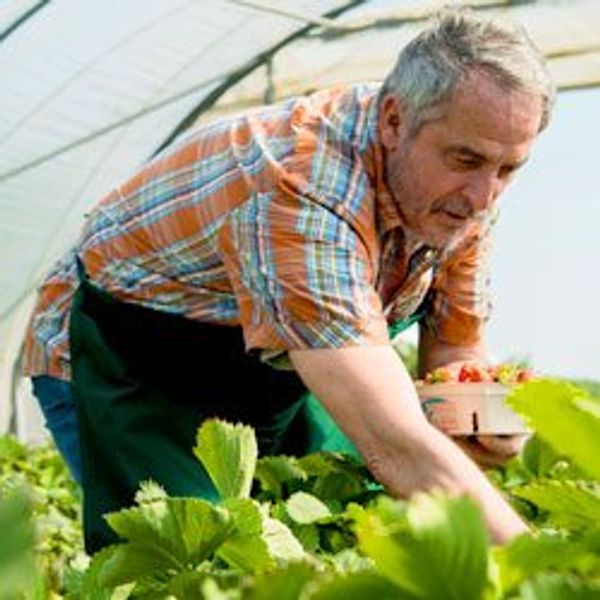 Today's busy customers demand fresher, more interesting grab-and-go offerings from their grocers and convenience stores. To meet these needs, transportation providers must guarantee that deliveries will be on time, with built-in flexibility to respond when volumes spike.
---
To improve operations, logistics and transportation providers utilize a mix of technology, equipment and expertise to leverage the supply chain, which works to reduce spoilage, offer a wider range of items than they may have had in the past and provide the freshest food products possible. As a result, grocers are able to focus on their core competencies and better compete within the marketplace.
Maximize Your Food Supply Chain
1. Develop a Separate Cold Supply Chain
Freshness drives the food business. To accelerate that freshness, some companies create separate supply chains for the different segments and profit centers within a store. Here's how this separation works:
Pull highly perishable items out of traditional distribution channels and put them in more rapid-replenishment distribution channels, often called fresh or cold chains
Use smaller, more agile trucks to make more frequent, speedy deliveries
Give the grocer the fuel efficiency benefits of smaller trucks for the rapid-refill items
Build smaller warehouses, closer together for quick, easy access
Ultimately, grocers and logistics providers may create more geographically accessible warehouses to respond to this accelerated perishables track — a shift that would help solve the truck driver shortage, as many more drivers would be able to return home the same day.
2. Route Optimization
Grocers require multi-stop, properly-sequenced deliveries, adjusting for minimum miles, specific delivery windows and curfews.
"With the emphasis on freshness, you want to be serving your stores as often as you can," says Tom Scollard, vice president of dedicated contract carriage for Penske Logistics. "Building efficient routes with more stops is the name of the game."
Here's how carriers optimize routing:
Logistics providers now utilize geo-fencing technology, where a truck's onboard computer sends an email alert to a store when a driver is within a certain range
Alerts allow the store personnel to get organized and be ready for the delivery, adding efficiencies all around
"With the emphasis on freshness, you want to be serving your stores as often as you can."
Grocers need to schedule labor, so on-time deliveries are critical in order to have the staffing necessary to load and unload items from the truck and onto the store shelves.
3. Involve Drivers
Deliveries to grocery stores include more driver involvement than deliveries within other industries, so hiring the right type of individual is key.
The driver/grocer relationship can be beneficial to both parties. Here's how you can make it work:
Explain to the driver up front the demands of the job, ensuring driver buy-in
Provide proper training, especially in light of today's rapidly evolving material handling equipment
Grocers will appreciate driver expertise and will collaborate for a seamless transfer of goods
Drivers will feel empowered and want to deliver their very best
4. Scale Rapidly
Within the grocery segment, volumes often spike during certain times of the year. The ability to scale up quickly enables grocers to keep their shelves stocked, generating consumer loyalty. Volume spike periods include:
Seasonal promotions and holiday demand
Winter weather forecasts in some parts of the country
"[Grocers] want to take advantage of the surge in volume, which means the ability to flex on the fly is valuable," says Scollard. "It gets down to planning and working with the customer well in advance of when these events occur and utilizing our scale across our business to support them with extra equipment and extra drivers."
5. Verify Cold-Chain Compliance
The Food and Drug Administration is continuing to craft its final regulations surrounding the Food Safety Modernization Act. Carriers know there will be new restrictions on food haulers, which will add to the complexity of food delivery. These regulations are bound to affect everyone in every segment of the food supply chain. Here are some ways carriers can prepare to be in compliance:
"It gets down to planning and working with the customer well in advance of when these events occur."
Spec newer, late-model equipment and conduct routine maintenance
Install on-board, real-time, GPS-enabled temperature tracking devices, designed to monitor and record temperatures within the trailer throughout a route, ensuring food safety from dock to customer
Use RFID technology on pallets or items, for quick, easy traceability in the event of a food safety crisis
By taking these five steps to more specifically define and delineate your supply chain, you will see greater cost efficiencies, time savings and satisfaction in your partnerships with the grocery segment, while creating a more compliant-ready transportation model.