Join Penske Logistics at CSCMP EDGE!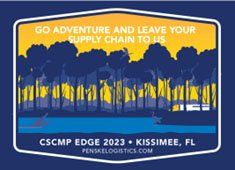 When disruptions happen, knowing someone has your back is essential. With smart technology and innovative solutions, Penske Logistics provides the perspective needed to keep your supply chain moving.
Advanced visibility across your transportation and distribution network
Supply chain data anytime, anywhere with ClearChain® Technology Suite
Solutions to increase efficiency and improve sustainability.
Visit us at Booth 311 or schedule time with us.
Dedicated Contract Carriage
We'll build and manage your fleet while you run your business
To compete in today's complex global economy, you must look for ways to improve efficiencies, without losing value, in every aspect of your business. One immediate change that can easily help you focus on your core competencies is outsourcing the management of your freight transportation to the experts at Penske.
With Penske Dedicated Contract Carriage (DCC), you don't have all the worries of fleet ownership, but you receive all the benefits: a safe, efficient fleet that's under your control; visibility to your shipments and deliveries; well-trained, professional drivers; continuous improvement that's measured and tracked; and much more. All this allows you to focus on the real concerns of your business and your customers. Penske's DCC solution relies on industry expertise, dedication to safety and cutting-edge transportation technology to deliver peak service performance, allowing you to surpass your business goals.
For more information, click here.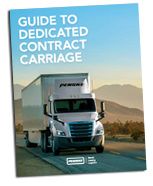 GUIDE TO DEDICATED CONTRACT CARRIAGE
Download our free white paper to learn how the right dedicated transportation partner can deliver your products safely and efficiently.
Warehousing and Distribution
Fine-tune your warehousing and distribution strategy
Customers are best served when distribution networks are flexible, responsive, and efficient. Distribution Center Management from Penske Logistics lifts your warehousing and distribution strategy to the next level. We can mutually develop a strategy that meets your needs, from management and execution of activity within your warehouses to redesigning and refining your distribution network and implement it.
Now more than ever, the world is changing rapidly. Your business should be able to keep pace. We never stop looking for ways to improve your warehousing and distribution operations. Some of the ways we work to bring down costs and increase your operational productivity include:
Documenting all processes to show how your operations perform against critical and quality-driven goals
Reducing inventory lag time by sequencing the in- and outflow of commodities with manufacturing schedules
Managing the flow (and return) of containers and packaging/repackaging so you can focus on production
For more information, click here.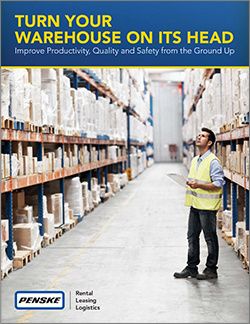 TURN YOUR WAREHOUSE ON ITS HEAD
Free white paper explains benefits of labor management software.
3PL/4PL Solutions
Comprehensive supply chain solutions that meet your changing business and customer needs
Managing the movement and storage of freight has never been more demanding. It requires more than simply matching shipments to carriers. Today's supply chain is more complex, variable and demanding. With high delivery expectations, multiple carriers, capacity fluctuations and service compliance – all areas where costly disruptions can occur – freight management is more critical than ever.
Penske 4PL and freight management solutions provide visibility and control over your network, create the most efficient routes to move product, and help you get the most from carriers. What makes Penske different is our ability to focus on and affect the entire freight management process, including tactical planning and procurement, as well as accounting functionality.
For more information, click here.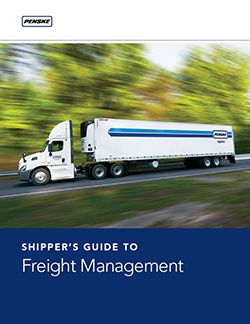 Shipper's Guide to Freight Management
Download this free guide to evaluate your freight management strategy with confidence.