Penske's Cold Carrier Certification Emphasizes Its Commitment to Food Safety
The Cold Carrier Certification recognizes cold trucking carrier companies that comply with the GCCA Refrigerated Transportation Best Practices Guide.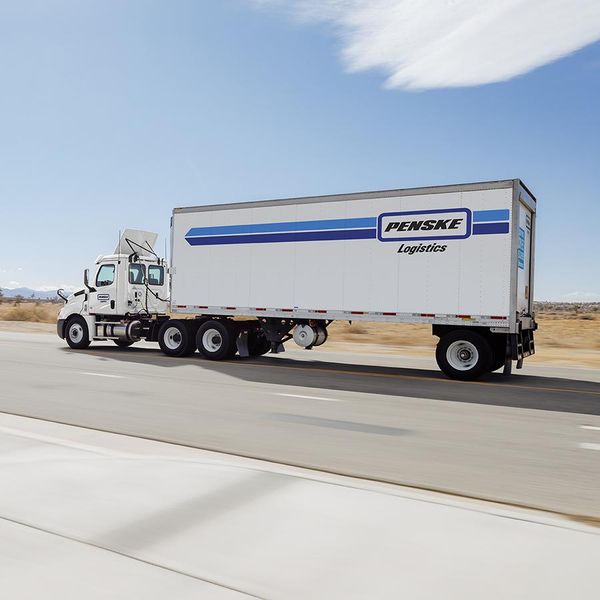 Penske Logistics has earned Cold Carrier Certification, adding to its strategic approach to safety. The certification, which is the first of its kind, recognizes cold trucking carrier companies that comply with the Refrigerated Transportation Best Practices Guide from the Global Cold Chain Alliance, a trade association representing all major industries engaged in temperature-controlled logistics.
---
"We have always had strong compliance and process rigor, but this offers a structured way to document not only the compliance but also document best practice sharing around the company," said Jeff Jackson, senior vice president, operations – dedicated contract carriage for Penske Logistics.

GCCA published its best practices guide to support companies on implementing the U.S. Food and Drug Administration's rule for the Sanitary Transportation of Human and Animal Food in the U.S. Food Safety Modernization Act. Jackson said Penske already had a variety of audit strategies across the business and didn't have to make any significant changes to earn the certification.
"We were doing all the right things, but having a structured approach has a lot of benefits," Jackson said. "We do business with a lot of large shippers in the grocery, restaurant and c-store industries. It gives our customers added confidence that we're really taking care of sanitation."

Penske Logistics operates a fleet of thousands of refrigerated vehicles that handle more than 1.5 million cold chain truck shipments annually. Penske also manages millions of square feet of refrigerated warehousing space across North America. "We're passionate about safety and food quality," Jackson said, adding that the certification underscores Penske's commitment and to the safety and sanitation of perishables shipments.