Gaining the Advantage in the Fresh Supply Chain
How to stay ahead in a rapidly changing market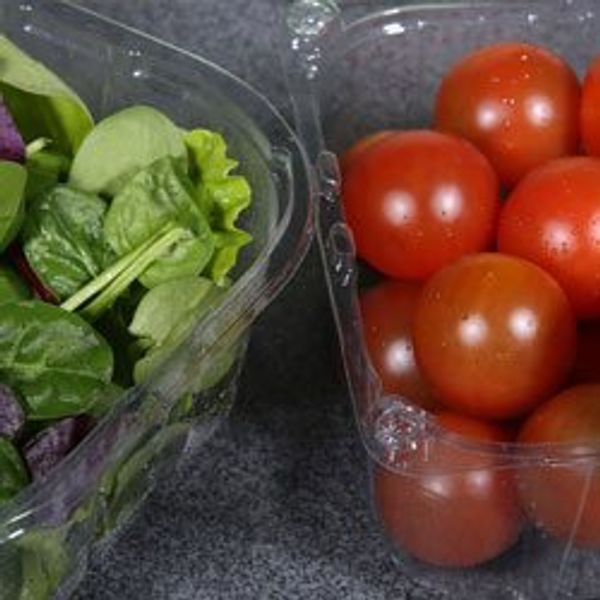 Grocery stores have been evolving for decades, and today they have an emphasis on fresh foods like never before. This creates unique opportunities for supply chain partners to provide fresh products that have the longest shelf life possible.
---
"Consumers won't stand for brown lettuce. It comes back to providing more frequent replenishment and smaller deliveries," said Andy Moses, senior vice president of sales and solutions at Penske Logistics.
Moreover, stores with a fresh format are expected to see continued exceptional growth to nearly 2,300 stores by 2021, which is an exciting opportunity for logistics providers. "Generally speaking, it whets our appetite. When it comes to multiple SKUs, frequent replenishment and oddball equipment, we have expertise," Moses said.
Because of the emphasis on fresh, traditional truckload deliveries through the back of the building have been replaced with an increasing number of front-door, frequent deliveries of fresh items. This ensures quality products with the longest shelf life possible, Moses said.
Delivering smaller quantities shifts both warehouse and transportation practices, placing new demands on slotting, equipment and the labor force.
Within the warehouse, 3PLs engage engineers to determine and create the most efficient slotting patterns, placing high-velocity pick items as close to the door and as tight as possible to increase efficiency. Slotting needs in the food and beverage industry can change frequently as new products are introduced or when volumes shift.
SKU changes can also have an impact on capacity within the four walls of a warehouse. "You could be running out of space," said Moses.
The proliferation of SKUs can increase the complexity as well as the risk of errors. In the food industry, some products have to be segregated, which means the ability monitor, track and trace products is crucial. "You have to be very sensitive to any type of cross contamination," Moses said.
New SKUs can also create challenges on the transportation side. "As new SKUs come in you don't have any history that you can plan for in regards to the movement of those SKUs," Moses said.
When it comes to moving goods, Moses says 3PLs are adding value by providing higher-touch services, such as using drivers to re-stock certain sections within the store. "This puts pressure on transportation providers in terms of having a different type of driver that does more customer service work and who is out among the grocers' customers," Moses said.
More frequent deliveries also mean food and beverage customers have unique equipment needs. Penske Logistics relies on both 53-foot trailers as well as smaller, more agile trucks to deliver rapid replenishment items.
The right equipment, such as multi-temp trailer compartments, help maintain proper and safe product temperatures. Penske Logistics also invests in leading-edge temperature monitoring devices for its trailers that alert if temperatures go out of an acceptable range.
"In the past, you were counting on the driver exclusively to do this," Moses said. "Now with remote monitoring you have much more control."
Temperatures not only ensure products don't spoil; they also prolong the shelf life. Even slight variations in degrees matter. For example, raising the temperature of bagged salad from 34 to 42 degrees Fahrenheit during a shipment makes bagged salad go bad five days faster even though the product will be delivered perfectly intact.
Ensuring proper temperatures isn't just a best business practice, it is also a focus of the Food Safety Modernization Act (FSMA).
"We take food safety and compliance seriously. We make sure we have the right equipment, the right monitoring, and the right level of understanding with the shippers we serve around policy, procedure and process," Moses said.