Increase Predictability and Dependability in Manufacturing
A global manufacturer success story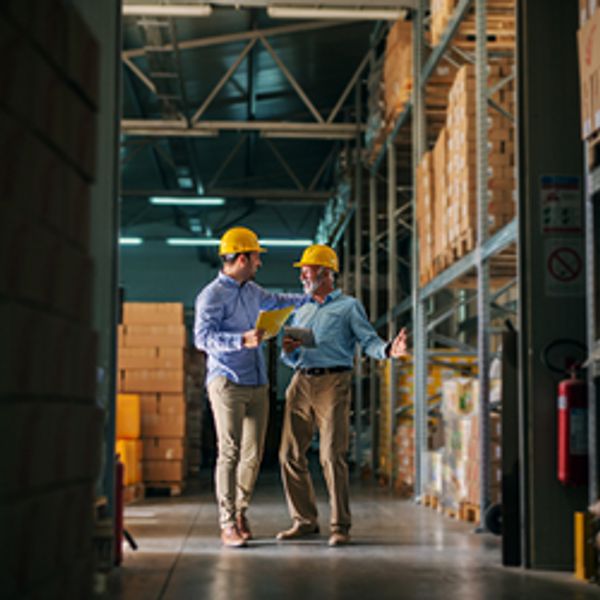 In the global manufacturing industry, inconsistencies related to seasonal volumes are common. Volumes can fluctuate based on the weather or the time of year. If not managed properly, that inconsistency can result in waste and clutter, which increases costs.
---
Penske Logistics partnered with one global manufacturer to provide dedicated contract carriage and distribution center management. This partnership has optimized the regional transportation network, reduced downtime, and improved inbound and outbound scheduling at the cross dock.
Multiple Services Provide Flexibility
As part of its operations, Penske provides transportation, warehousing and cross-docking for a specific division within the manufacturer's operations. Penske manages 26 drivers within four regional plants, as well as cross-docking operations, which involve the movement of more than 130,000 skids annually.
Since Penske isn't just a cross-docking or trucking company, its team could take a flexible approach to its business solutions for the customer. When evaluating the overall network, Penske discovered a company-owned tractor that was being underutilized, resulting in higher costs. "We pulled one tractor out of the operation," Andy Moses, senior vice president of sales and solutions for Penske Logistics, said. "It didn't affect our reliability, and we cut costs."
Penske also lends dependability to the manufacturer, which is especially useful as volumes fluctuate. In a volatile industry, work can be inconsistent on the transportation side. Partnering with a logistics provider means the manufacturer isn't tasked with labor and asset management as work ebbs and flows. Penske moves drivers and assets among customers to ensure a steady level of work for its drivers and maximize fleet asset utilization. This helps to minimize the manufacturer's cost impacts.
Data Helps Drive Down Costs
The manufacturer also uses Penske's ClearChain® technology suite to help drive further cost reductions. ClearChain pulls together vast amounts of data into a single repository, making it easily accessible so Penske Logistics' team can work with shippers and carriers to optimize shipments, reduce transportation costs and improve service. Data also allows Penske and its customers to work together running "what-if" scenarios, study the network and drive additional optimization.
Penske Provides
Penske provides the manufacturer with dedicated contract carriage, distribution center management and load planning. Value added services included:
Network design and optimization
Real-time tracking and monitoring of shipments
Visibility to provide both a high-level view and granular data