A Global Component Manufacturer Case Study
Creating controls and processes to achieve key quality metrics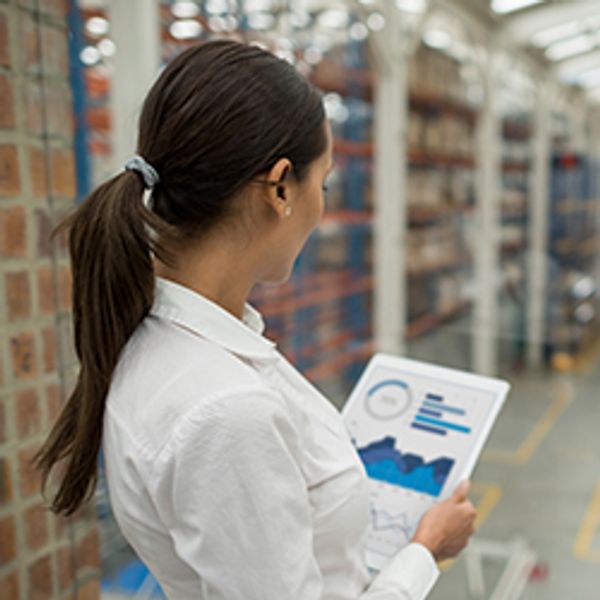 Inaccuracies within the supply chain can create significant problems, particularly if those errors affect the production line or the end product. One key metric companies use to measure quality is parts-per-million (PPM) defects. Penske Logistics has helped drive a reduction in PPM defects for a global component manufacturer, resulting in improved quality and customer service.
---
By creating multiple process controls and a strong inventory management system, Penske also helped the manufacturer reduce costs, improve inventory accuracy, enable more on-time deliveries and minimize loss. "There was a tremendous amount of waste that went out the back door," said Andy Moses, senior vice president of sales and solutions at Penske Logistics.
Penske initially started working at one of the manufacturer's locations, where the company received product, sorted it and shipped it to customers, distribution centers and repair facilities. "We contracted with the manufacturer to take parts into a 175,000-square-foot facility," Moses said. "We inventoried that product and redirected it through truckload and less-than-truckload shipments to their customers."
As the manufacturer grew and acquired other companies, Penske took on more inventory responsibilities and began managing the flow at an additional location. "It is a very, very complex and dynamic program," Moses said.
Using WMS to Drive Efficiency
Penske worked with the manufacturer's warehouse management system (WMS), which has been integrated throughout the company's worldwide operations. Using WMS technology, Penske increased the company's overall productivity and efficiency.
In addition to being evaluated on PPM mistakes on parts out the door, Penske is monitored on cost, shipping accuracy and on-time deliveries, both on customer request dates and on mutually agreed-upon delivery dates.
Today, Penske continues to work with the manufacturer to drive efficiency and optimize operations that support the company's growth strategy.
We Provide
Penske provides distribution center management at two locations.
Distribution center management, receiving, tracking, shipping and monitoring the movement of goods
Inventory management and process controls, resulting in improved quality and greater loss prevention
Increased efficiency, which improves customer service