Supply Chain Visibility Helps Retailers Avoid Out-of-Stocks and Lost Sales
Penske Logistics provides supply chain leaders with increased visibility from manufacturer to store shelves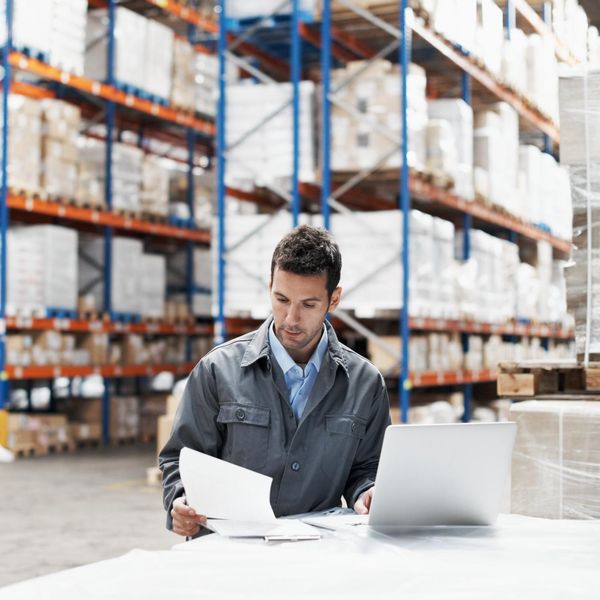 The supply chain can make or break a retail business. Empty shelves and out-of-stocks result in lost sales, frustrated customers and decreased loyalty. Technology and visibility tools are helping to bring all the functions in the supply chain together with a common, shared view of what is happening to keep the supply chain running smoothly.

---
As a result, retailers can avoid disruptions and pinpoint risks before they result in lost sales, which are costly. NielsenIQ estimates that U.S. retailers experienced $82 billion in lost CPG sales last year because items customers would have purchased were unavailable. In addition to the high dollar amount, out-of-stocks also influence customer satisfaction, brand perception and customer retention.
At the same time, the cost of expedited and spot freight is high, and disruptions can add to the overall transportation spend, making supply chain visibility even more important.
"The greater visibility you have and the more you correlate data together, the more you can orchestrate the right solutions," said Andy Moses, senior vice president of sales and solutions for Penske Logistics.
Visibility helps retailers avoid a disruption and if one occurs, they can make informed decisions to find the most efficient alternatives, such as sourcing from a different manufacturing facility, rather than turning to expedited transportation.
Improved visibility directly affects inventory management. If the various links in the supply chain are connected, technology can combine data on inventory with supplier lead times and anticipated demand. The information allows data-driven ordering and production, improving fill rates and reducing backorders while eliminating overstock situations and reducing inventory costs.
Retailers can use data and visibility to help determine the cost service benefit of their different fulfillment means, which can benefit retailers operating in an omnichannel environment.
Technology is improving, and more and more transportation modes are using sophisticated technology tools, but technology in and of itself isn't the only solution. "It takes great process management discipline," Moses said. "If you can combine the tech with great process management discipline, that will give you the visibility your stakeholders can rely on."
The right processes ensure quality data, which is vital to finding the right outcome.
What's more, visibility is an integral part of the customer experience. Within the omnichannel and e-commerce sector, shoppers want to know which products are in stock, where their orders are, and when they will arrive, so retailers can't afford to have inaccurate information.
Visibility also drives down the carbon footprint, which is increasingly important as consumers and stakeholders look at ESG metrics. Retailers can focus on miles, runs and planned versus actual cube, and route optimization to reduce wasted miles and fuel as well as the need for expedited transportation, which increases sustainability while also reducing costs.
Penske Logistics, which works with leading power retailers as well as the manufacturers who supply them, uses its ClearChain® technology suite to provide supply chain leaders with increased visibility and tracking, allowing them to track their order as it travels to the distribution center for fulfillment, onto the truck, and into the store.
To learn more about increasing visibility in your network, contact Penske Logistics.