Tier 1 Automotive Component Supplier
Managing the inbound automotive supply chain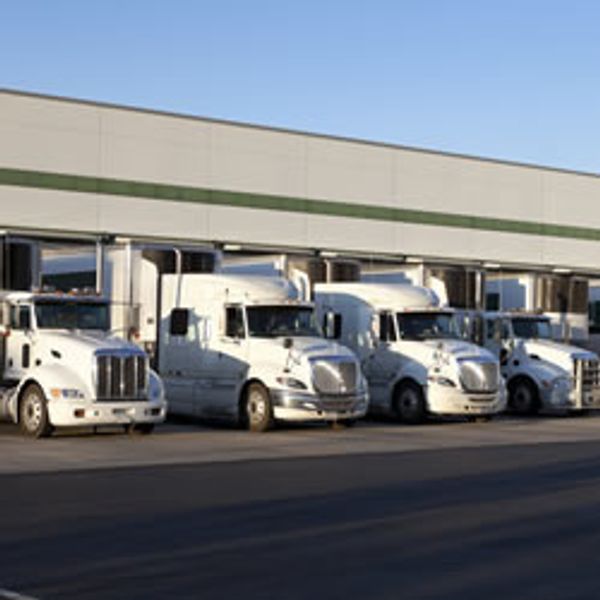 This U.S.-based worldwide Tier 1 supplier of major automotive components was looking to minimize supply chain disruptions, increase visibility and improve cross-border operations. With 52 plants and 3,000 suppliers, the Tier 1 supplier needed a lead logistics provider that could manage inbound freight and support production.
---
Top challenges for the Tier 1 supplier included short-notice changes to customer order details and carriers that were struggling to meet service requirements. The Tier 1 supplier was seeking a lead logistics provider that could optimize its network, improve carrier performance and deliver significant cost savings while managing the competing agendas of its own suppliers and customers.
Increased Visibility
Penske Logistics designed a network that optimized mode selection, routing and analysis. As part of its solution, Penske focused on supplier compliance, which it achieved through improved visibility. To monitor the health of each individual movement as well as an entire network, Penske Logistics offered a control tower view and granular specifics that show how every part of the supply chain fits together and flags potential disruptions.
"We've developed critical milestones for every touchpoint from when a shipment begins to when it ends, and we track each one," said Andy Moses, senior vice president of sales and solutions for Penske Logistics. "Each person in the process has an obligation and responsibility to keep the process moving forward."
Through Penske, the Tier 1 supplier obtained visibility into every leg of a load's journey, from pickup at its suppliers' locations to final delivery at the plant. The visibility Penske obtains through its technology allows manufacturers, supply chain partners and customers to track inventory and make sure deliveries move as scheduled.
Penske presented the Tier 1 supplier with all of the information associated with an order, including the status, scheduled pickup and delivery, actual pickup and delivery, origin, destination and the part-level detail of each shipment.
Border crossing visibility was also a priority, as the Tier 1 supplier previously lost visibility and control when crossings occurred. Successful border crossings require expertise, visibility and seamless communication. Predictable border crossings allowed the Tier 1 supplier to minimize inventory buffers and guard against any production disruptions or interruptions.
Improved Reaction Time
As a Tier 1 supplier, the company is subject to the changes made by original equipment manufacturers, and those variations can drive inefficiencies. Penske offered the Tier 1 supplier a support system to manage production schedules and monitor suppliers, allowing the Tier 1 supplier to adjust its production as needed.
Through its proprietary ClearChain® Technology Suite, Penske provided detailed shipping data, which ensured the Tier 1 supplier had the right labor available when deliveries arrived. "Customers can use the technology to see when materials needed for manufacturing are going to be delivered. It gets specific so they can make sure they have the right labor there and plan their schedules," said Moses.
If manufacturers experience a spike in production needs, Penske can use its resources to minimize the impact of the additional costs and resources needed. During surge periods, Penske can add warehouse space, manage supplier scheduling, and use slip seating or the addition of third-party providers to meet the needs of Tier 1 suppliers.
The Role of Financial Information
Penske centralized data, which allowed it to identify operational challenges resulting in higher charges and confirmation that all parties in the supply chain executed their services properly. Consolidating information and making it easily accessible allowed the supplier to understand the true transportation spend and manage the billing process by connecting every invoice to the contracted rate to guarantee accuracy. That enabled timely processing and payment, which decreased the amount of time it took for carriers to have their bills resolved.
Penske created a series of checks and balances to ensure invoices are accurate and charges are categorized correctly, streamlining the payment process. The Tier 1 supplier is able to get the freight costs recorded in the right financial period. What's more, Penske technology enables the Tier 1 supplier to centralize their data and have visibility into their total transportation spend.