Ensure Just-in-Time Deliveries With a Direct-Store-Delivery Model
Effective DSD models maximize space and minimize touchpoints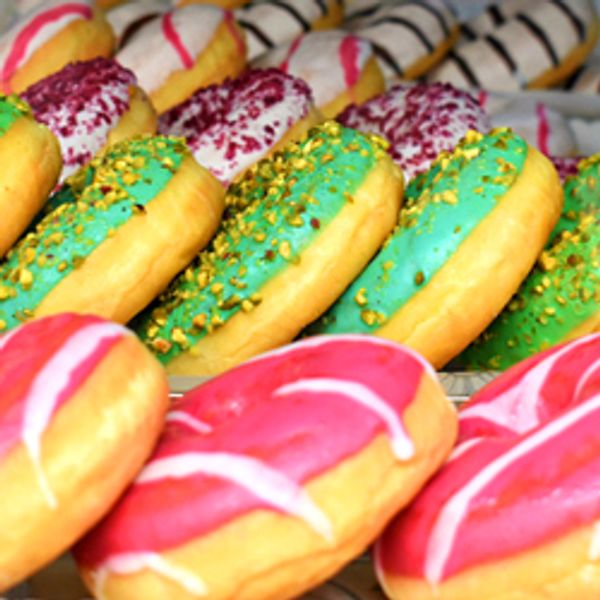 Retailers looking to improve efficiency and reduce labor costs are embracing a direct-store-delivery (DSD) model, with goods traveling directly from the supplier to the retail store. DSD models save time and minimize touchpoints for industries such as food and beverage, automotive and health care, where just-in-time deliveries can reduce inventory levels, freeing up capital and floor space.
"It is a strategy for taking work out of retail," said Jeff Jackson, senior vice president of operations for Penske Logistics. Jackson added that when retailers have a high level of execution, they can stretch inventory. "You can have a much lower order quantity," he said.
Identifying Added-Value
Penske Logistics works directly with its customers to find additional ways it can streamline operations. "In a DSD model, we truly are dedicated to do whatever customers want us to do," Jackson said. "We're going to work with them to achieve their goals. We're here as their private fleet to figure out how delivery can reduce pain points in the store and the business."
For example, for one customer, drivers deliver donuts directly into the display case to maximize freshness. For another customer, Penske partially thaws pre-made doughs so the product can be cooked when it arrives. "That gives the customer space, because we have removed a step from the process, and the customer doesn't have to do the work," Jackson said.
DSD also may benefit retailers that offer a large number of SKUs but can't store them all onsite. "We can look at orders and needs, pull product from a distribution center and deliver it into the store in the middle of the night," Jackson said.
Through DSD, Penske can limit the number of tractors and trailers needed to make a delivery. "In a retail environment, a truck is disruptive in the parking lot," Jackson said. "With DSD, we can collect from three or four suppliers, consolidate that in cross dock, load it onto one truck and deliver."
DSDs can give retailers greater quality control, too. "The less people touch it, the less chance there is for a problem to arise," Jackson said.
Measuring quality effectively becomes more important as customer standards and government regulations increase. "At some point, everyone is going to have to have a full electronic chain of custody from farm to table," Jackson said. "That's why visibility in a cold chain is critical."
Ensuring Performance
Because DSD relies on just-in-time deliveries, Penske uses its technology to help ensure accurate delivery times. Penske closely monitors drivers' progress, weather and traffic to get ahead of any potential risks. What's more, Penske can provide status updates and arrival/departure notifications to customers through an app or via email.
Penske also can plan ahead for known surge periods, such as the holidays. "We push the limits the most when there is inclement weather," Jackson said. "We enhance our emergency response plan in these scenarios."
If a customer needs additional equipment or if a tractor needs maintenance, Penske Logistics can access rental tractors from Penske Truck Leasing, which minimizes the risk of any downtime.
Training Drivers
DSD requires specific standard operating procedures and auxiliary driver training. At Penske Logistics, drivers undergo additional training in DSD operations. "The investment in training is much longer because it is so white-glove," Jackson said.
Penske Logistics also seeks a specific driver profile when hiring for DSD operations. "We put more emphasis on finding someone who has the temperament to deal with the general public," Jackson said. "We aren't directly charged with engaging customers, but our drivers will engage with them because they're in the store."
Penske Logistics has more than 10,000 drivers on staff and hires more than 3,000 drivers a year. "We build in transparency through our very sophisticated recruiting model and robust scope documents that describe each driver's role," Jackson said.
Identifying the Keys to Success
For DSD to succeed, both parties must have thorough operating procedures and a high level of trust. "We have a tremendous amount of rigor," Jackson said. "For one customer, products must be there by 4 a.m. We are 99.9 percent accurate with on-time deliveries."
He added that both parties must commit to collaboration and disciplined execution. "If we don't collaborate, we'll never even get to a solution design, and we can't get further than that."
Understanding When DSD Makes Sense
DSD may be an ideal solution for operations that have:
Daily fresh deliveries.
Just-in-time deliveries to manage high SKU inventory.
High-volume products.
The desire to maximize space.
A need to control the chain of custody.
Products that require special handling and driver training.
Penske Logistics works closely with its customers to create a solution tailored to their operation. To discuss DSD opportunities, contact Penske Logistics.