Control Towers Bring Supply Chains into Sharper Focus
Access to real-time data can improve performance while reducing cost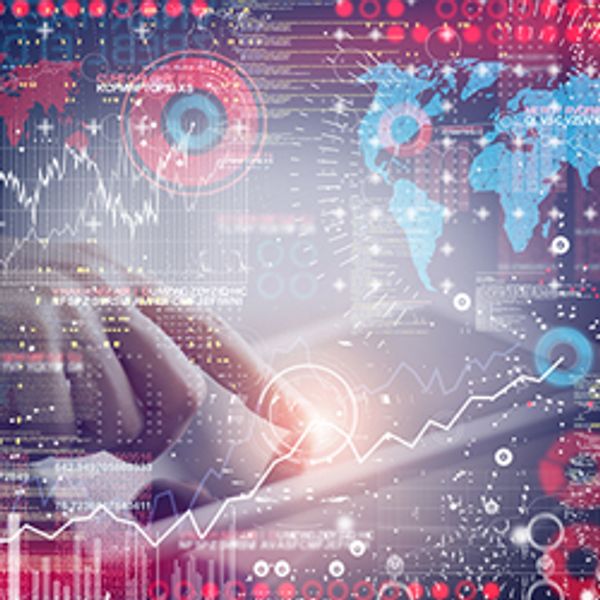 It is very difficult – if not impossible – to optimize supply chain performance when your view of freight flows and inventory positions is fractured or inaccurate.
Many companies have turned to control towers to improve their visibility into the supply chain. These hubs capture, organize, and present information concisely to decision-makers. Third-party logistics providers (3PLs) such as Penske Logistics are deploying advanced control tower solutions that integrate multiple sources of data and provide panoramic views of supply chain operations.
The next version – currently being introduced and developed by Penske – is control towers that take decision support and supply chain visibility to a higher level.
What is a Control Tower?
According to Dr. John Langley, clinical professor, supply chain information systems and director of development, Center for Supply Chain Research at Smeal College of Business at The Pennsylvania State University and lead author for the Third-Party Logistics Study: "A control tower is a resource that provides visibility into the functioning of supply chains." While this term applies most directly to immediate trading partners such as customers and suppliers, its relevance also extends to broader levels of end-to-end supply chains. Through the availability and capture of relevant supply chain data, control towers support capabilities such as real-time updates of supply chain activity, use of predictive analytics to identify potential supply chain disruptions, synchronization and alignment among organizations comprising supply chains, and the creation of centralized decision-making that focuses on fulfilling the needs of end-user customers and consumers.
A Unifying Force
Poor supply chain visibility causes numerous issues from material shortages at plants to freight transportation budgets inflated by the overuse of expedited delivery services.
"Moving toward the control tower concept where transportation and inventory information is available in one view," is an antidote to these problems, says Andy Moses, senior vice president of sales and solutions, Penske Logistics. The antidote creates a single view of supply chain systems and data in one format "that cuts across the entire organization and allows people to access the information they need to make decisions and collaborate with other parties both internally and externally," Moses says.
This ability to unify enterprises around the supply chain is a key benefit that control towers bring to the table – especially in the context of enhancing supply chain visibility. They do this on various levels.
Breaking Down Barriers
One of the most critical levels of application is aligning disparate functional views of the supply chain.
When corporate functions operate in siloes, chances are their views of the supply chain are restricted to their jurisdictions. This impairment leads to "the classic supply chain dynamic where misaligned parties optimize within their function and sub-optimize across the organization," says Moses. For example, to meet its quarterly numbers, the sales department confirms orders that incur punitive supply chain costs. Or, procurement places a large order for materials because it secured highly competitive prices, but manufacturing sees the order as excessive.
As Moses points out, a control tower helps to align responsibilities by bringing different functional perspectives together in a single window on the supply chain. With the benefit of this unified view, functions are more likely to pull in the same direction and optimize across the enterprise. "The control tower can also give people tools to collaborate and make holistic decisions," Moses says.
But to create such a unified view, the control tower must "mirror the company's hierarchy" at national, regional and divisional levels, notes Dave Bushee, vice president of logistics technology for Penske Logistics. And it must reflect the critical metrics used by the company to measure success.
Disparities between data streams are another source of misalignment in companies and supply chains. There are many causes, such as conflicts between legacy systems. A critically important task that Penske undertakes when implementing a control tower is to integrate the sources of data that underpin the solution. The process of integration improves data quality and enhances visibility.
For instance, Penske harmonizes business rules to ensure that data is interpreted in the same way across the organization, says Bushee. An example is where manufacturing plants might use different codes to denote quality issues. Perhaps a plant uses a "1" code when referring to a specific issue, whereas another plant describes the same issue as a "4" code. Harmonizing the rules that define these codes irons out such differences and presents the information in a standardized way.
The shift towards a "single source of truth" can also be seen in the tech landscape, says Moses, where providers have realized that companies are increasingly agnostic about which information systems deliver the operational data they need. "We're seeing a shift toward platforms that inject data from multiple systems," he says. These systems can also include external sources of data such as industry indices.
Again, a key part of Penske's role is to converge these different streams in a control tower. "As a 3PL, we bring our customers the overarching control tower technology and perform the necessary integration work," says Moses.
An AI-Driven Future
Penske is also advancing control tower technology. "There is a trend toward prediction and recommendation as well as reporting," Moses says, where a control tower analyzes incoming data, generates possible outcomes, and provides recommendations on possible courses of action.
The 3PL is using artificial intelligence and machine learning technology to develop these capabilities. These advanced features are at an early stage of development and currently help managers to make decisions faster by narrowing the number of possible options open to them. In the future, some recommendations could be automated to "create another iteration of the control tower," says Bushee.