Implement or Outsource a Transportation Management System?
Asking these six questions will help you decide the best option for your business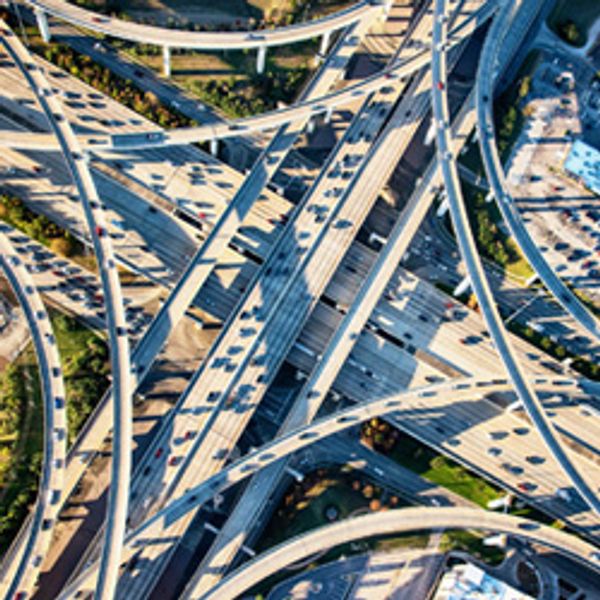 The global transportation management systems (TMS) market is the subject of various studies, and they tend to agree that the market is experiencing significant growth. According to one estimate, the TMS market's size in terms of revenue will increase from $9.6 billion in 2016 to $30.0 billion by the end of 2025.
---
Frequent upgrades to current systems and an increasing number of customized solutions are two drivers of this robust growth. For shippers considering a TMS solution, there is a dizzying array of options to evaluate, and they will likely need to upgrade the one they choose in the not-too-distant future.
An option many shippers prefer is to outsource their TMS requirements to a leading provider such as Penske Logistics. This route is not for every company, but it does relieve shippers of the need to select and maintain an in-house system, and comes with expertise and other resources they may or may not want to support internally.
Multi-Faceted Decision
Given the increasing number of TMS solutions available to shippers, the decision of whether to implement an in-house system or outsource to a provider has not gotten any easier.
A fundamental consideration is "which option makes the most sense for the resources that you want to devote to a TMS," says Andy Moses, senior vice president of sales and solutions at Penske Logistics.
In other words, the technology is widely available – but will committing to an in-house solution fulfill your freight management goals on budget and within your required time frame? There are many factors to take into account. Here are six questions that highlight critical issues shippers need to consider.
1. How fast do you want to move?
It's important to keep in mind that partnering with a well-known TMS expert such as Penske Logistics can accelerate your freight management plans, both tactically and strategically.
For example, in a tactical sense, "we have more than 12,000 carriers under contract and can onboard them very quickly when a shipper is looking for capacity," says Moses. From a strategic standpoint, the deep market expertise and analytical bandwidth that Penske brings to the table support decision-making at the highest levels.
2. What freight management resources do you need in-house?
To get the most out of a TMS platform – especially after investing in an advanced solution – a company needs a substantial freight management team and ongoing IT support. These resources may be readily available or attainable. If not, then perhaps outsourcing to an external team of logistics practitioners is a better choice. Also, it is necessary to retain these resources going forward. "For instance, the person who manages, say, freight tendering, leaves or is promoted, leaving a gap that needs to be filled," points out Moses.
3. How specialized is the system you're seeking?
Tailoring a TMS solution to a specific set of freight and transportation management demands can add cost and complexity to the acquisition. Says Moses, "As an example, Penske's ClearChain® technology suite tends to be more configurable than off-the-shelf software."
4. Have you considered connectivity issues?
High-performing TMS platforms connect every relevant stakeholder, both internal and external as well as domestic and overseas. These linkages represent a vital element of successful deployments in today's fast-paced, unforgiving commercial environment. Moreover, these links need to be as user-friendly and seamless as possible. "The right technical integration allows freight status visibility to be established in systems accessible to various stakeholders in the supply chain, without the hassles of added logins and passwords," Moses says.
5. Are you well-positioned to keep pace with the technology?
TMS technology is evolving rapidly, as is connecting technology such as Internet of Things sensing. Supply chain professionals are well used to the challenge of keeping up with technological change, but it's a factor that is central to your TMS investment calculation. "The Penske team is constantly monitoring the logistics landscape for emerging technologies," says Moses.
6. Have you included all the costs?
A sophisticated TMS platform represents a significant investment, and it's important to account for less apparent costs. Examples include the cost of licensing agreements and staff training/acquisition costs.
More Choice, Less Clarity?
Studies show that the number of TMS options on the market will increase over the next few years. That may or may not bolster the case for outsourcing this critical transportation management resource, depending on your answers to the questions described above.
As Moses points out, however, no matter how many solutions are available, "having experienced practitioners across every segment of transportation and freight management utilizing the most advanced systems leads to the best outcomes."