Five Reasons to Partner With a Tech-Enabled 3PL
Experienced logistics experts can help you stay ahead of the technology curve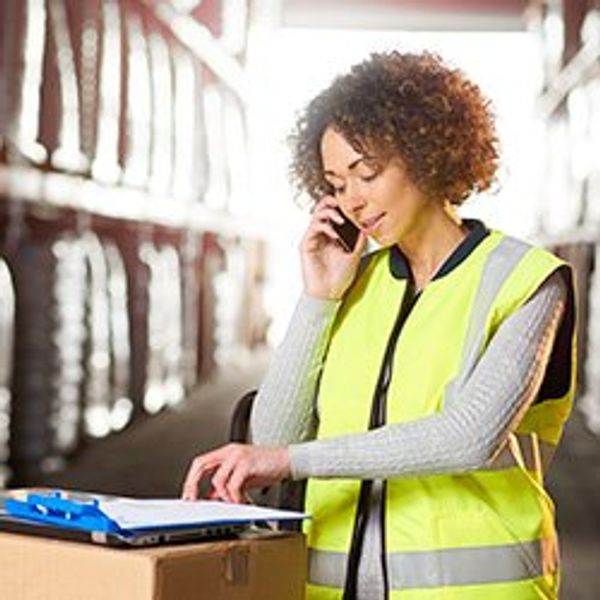 Visibility and the ability to capture and analyze data have taken on greater importance in the supply chain, and shippers need robust, advanced software to help them achieve their goals. Instead of purchasing off-the-shelf software to consolidate and manage data, many shippers are turning to third-party logistics (3PL) providers. With a 3PL, shippers receive customized leading-edge systems backed by experienced logistics experts.
---
"If you don't have the people who understand how the business operates, you won't be successful," said Andy Moses, senior vice president of sales and solutions for Penske Logistics. "The software only does so much. You need the people."
In June 2017, Moses joined other industry heavyweights in a panel discussion at the eyefortransport 3PL & Supply Chain Summit in Chicago. There, he shared these five key benefits of a tech-enabled 3PL:
1. Customized Solutions
Moses said that as a 3PL, Penske can customize its technology offerings based on a shipper's needs. That's hard to accomplish with a software-as-a-service (SaaS) product, because off-the-shelf technology can't always be modified. "A customers business might not fit perfectly in that solution, so they're confined by the way the business is structured," Moses said. "If a customer makes a choice to utilize a SaaS provider they have to wrap their business around the technology, and we wrap the technology around the customers' business."
2. A Wide Range of Expertise
The people behind the technology drive the ultimate value, and Penske's team of logistics experts draws on data to create unique solutions based on a customer's goals and vision. "We have a deep understanding of operations and the ability to leverage best practices across a number of industries," Moses said. "We can learn from Business A and apply that to Business B. Our customers benefit from the learning of others."
3. Overall Value
Creating value in the supply chain goes far beyond the cost to tender a load. Penske Logistics utilizes robust technology to increase efficiency and drive savings into the total supply chain. "We always improve year-over-year in a cost or service bucket," Moses said.
Penske Logistics works to be a partner rather than a transactional provider, which helps to drive overall performance and value. A partnership with Penske offers technology-driven solutions designed to identify problems before they occur.
"In a transactional relationship, I don't know what is happening until I see it," Moses said. "In a partnership, we can be proactive versus reactive. That collaboration is critical for success. It doesn't work as well if we're not aligned on outcome."
4. The Ability to Execute
Penske can extend services in the supply chain and craft solutions as needed. "If the data recommends the need for a cross-dock, the customer has to find someone to manage it and buy a software system to integrate it," Moses said. "But if we as a 3PL identify the need for a cross-dock, we can take care of that for them."
5. Seamless Delivery Experience
Moses said some shippers are hesitant to outsource to a 3PL who engages outside carriers because they fear they will lose part of the delivery experience. But when shippers and 3PLs work together to create a trusted partnership, they create seamless service. "In our models, you can't tell the individuals apart," Moses said. "There is a high level of trust, and you see confidence in the execution."
To earn trust, Penske works with customers to ensure they are aligned on their vision and goals. "That takes away their concern on the delivery experience, because we're a trusted partner." Moses said.
From the first conversations with a potential customer, Penske works to create a deep level of engagement and to discuss long-term goals. That can't be accomplished with an off-the-shelf software product. Penske wants to go beyond talking about transportation rates and look at the entire network and how we can increase efficiency.