Four Reasons Outsourcing Makes Sense in an Unstable Market
More and more companies are benefiting from seeking the services of a 3PL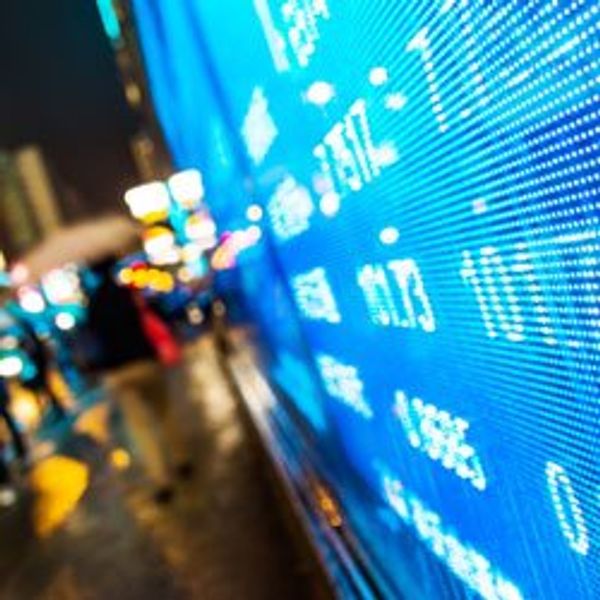 The economy is showing signs of improvement, but some areas are still fluctuating, creating an unstable market. This lack of stability is increasing the role that outsourcing plays within the supply chain and leading to growth among third-party logistics providers (3PLs).
According to Armstrong & Associates, a supply chain market research and consulting firm, approximately 11 percent of U.S. logistics spend in 2015, the latest year for which numbers are available*, was outsourced to 3PLs. The U.S. 3PL market has grown by roughly 7 percent annually since 2009, driven by an increase in the outsourcing of both core and non-core logistics management activities.
The 27th Annual State of Logistics Report, which was introduced by the Council of Supply Chain Management Professionals (CSCMP) and sponsored by Penske Logistics, reported that the industries with the greatest proportion of outsourced logistics operations are high-tech, retail and food and grocery. And logistics outsourcing is growing fastest in the e-commerce and health care sectors. Several factors can cause companies to outsource logistics services:
1. Conflicting Indicators
The U.S. Bureau of Economic Analysis reported that consumer spending grew by 2.5 percent in fourth quarter of 2016, which is consistent with recent values. And the U.S. Census Bureau reported that housing starts rose by just over 11 percent in 2016. Stronger consumer spending and confidence would ordinarily be expected to increase the demand for logistics services, but key indicators of freight transportation trended downward, the State of Logistics Report said. Some analysts argue that this presages another recession, while others posit that it signals an inventory correction.
2. The Threat of Higher Rates
Despite challenges on both the domestic and international fronts, the United States remains the world's largest economy, and the International Monetary Fund forecasts that annual growth will remain steady at around 2.4 percent in the coming years. Although economic and carrier conditions are expected to continue favoring a "shipper's market" over the next six months, a realignment of factors — including capacity, inventories, interest rates and economic growth — is projected to result in moderately higher transportation rates in 2017, the State of Logistics Report said.
3. The Cost of Inventory
Carrying inventory ties up capital, and the financial cost of inventory has increased . As a result, companies have been working to reduce their inventory, knowing that a highly functioning supply chain can enable companies to place orders as needed and reduce the amount of product on hand. A number of shippers turn to 3PLs for transportation management–enabled services that can help them strengthen and streamline their supply chains.
4. The Need for Agility
In an uncertain economy, companies have to be able to react quickly. Time-sensitive deliveries, lean supply chains and shorter product lifecycles all necessitate the ability to react quickly when change arises. Logistics providers can work closely with shippers to scale up or down quickly based on demand, outline potential disruptions and take waste out of the current network. The market has also seen an increase in shipper demand for visibility into and control of all transportation management activities, which 3PLs can provide, the report said.
"Supply chain transparency continues to grow in importance for shippers and third-party logistics providers," said Marc Althen, president of Penske Logistics. "This is driving significant technological change for 3PLs and shippers alike as they collaborate and share more real-time information to enable data-driven business decisions and meet the growing needs of consumers."
* Armstrong & Associates will release information on companies' 2016 logistics spend in June 2017.