Keep Your Production Lines Moving
ClearChain can help you avoid the financial costs of production line shutdowns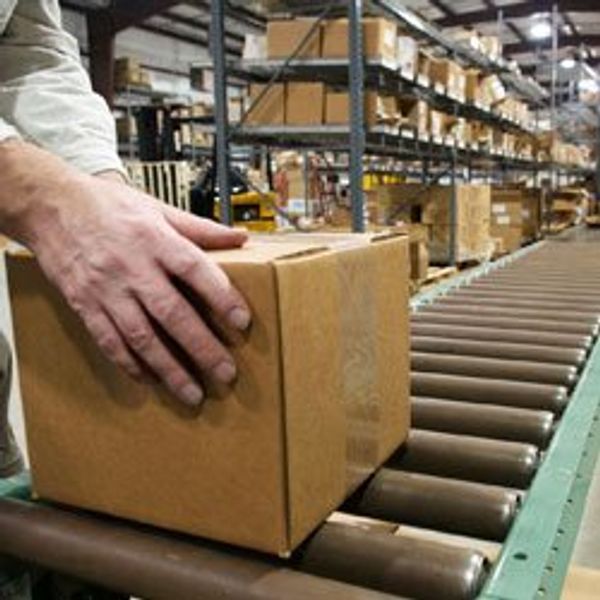 Your production line goes down. Workers stand idle. The clock ticks. The stress builds. Every minute means more revenue lost, never to be found again.
---
Yet headaches like stopped production lines don't have to happen. When manufacturers know the parts they need for production will arrive on time and in the quantities ordered, they can breathe a sigh of relief, because production will continue seamlessly.
Keeping your production line moving takes a multipronged approach. To help, Penske Logistics uses its ClearChain®Technology Suite to optimize the supply chain, minimize disruptions and ensure your production line doesn't stop. Penske's team mines the right data, and then uses that data to create a solution, manage it and report the results back to you.
Get Real-Time Updates from Inbound Suppliers
Effectively managing production lines starts with ensuring the right orders are placed at the right time. ClearChain provides visibility by creating checkpoints throughout the supply chain, so all parties know what is needed, what is coming and when it will arrive. At any point, the system can pull information to know what products are moving from a supplier's dock to a cross dock, or from the cross dock to a warehouse.
Through ClearChain, systems communicate. This means the production facility will know any discrepancies between the amount shipped and the amount ordered, or what disruptions occurred along the way.
Ensure the Right Labor Is Ready
ClearChain's visibility minimizes supply chain disruptions that can shut down or slow a production line. Access to real-time data also allows facilities to fine-tune production schedules and scale labor accordingly.
"ClearChain gets specific so you can make sure you have the right labor in your plant and plan their schedules."
—Tom McKenna, senior vice president of engineering and technology for Penske Logistics
Rely on the Right Data
To increase visibility into potential disruptions, Penske monitors traffic and weather in relation to customers' locations and carriers' routes. Operators also use the technology to monitor constrained suppliers and sequenced suppliers. This helps to ensure products will move as planned. When concern arises over a specific part that could disrupt manufacturing activity, Penske can monitor critical shipments or shipments off-schedule.
Use Advanced Notice to Plan Better and Save Money
If disruptions occur, Penske Logistics can work to reroute loads or find alternative modes of transportation if necessary. Advanced insight into disruptions can help shippers avoid premium routing, which can add 20 to 50 percent onto the cost of a normal route.
"When a plant is at max capacity, there are no makeup opportunities, and the math adds up pretty quickly."
—Evan Vander Eyk, a vice president at Penske Logistic
The financial costs of production line shutdowns add up quickly. So do the related customer service complaints when items aren't produced on schedule. ClearChain can help you access the data you need to plan accordingly, keep your production line moving and avoid big costs and big headaches.