Six Factors To Consider When Choosing a Freight Broker
How to build a partnership you can trust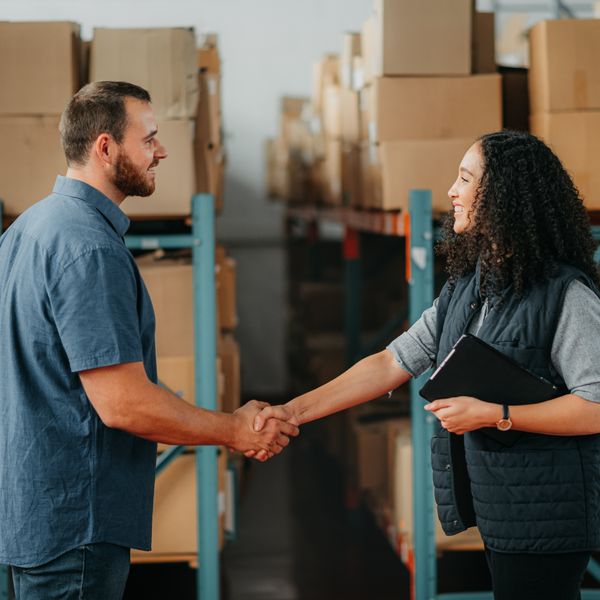 Freight brokers play a critical role in connecting shippers with available capacity, but finding the right freight broker can be challenging. Over a thousand brokers are in the market, ranging from multi-billion-dollar corporations to solo operators working from home. The right broker can create a competitive advantage, offering breadth and depth of service, optimized solutions and business insights.
---
"At the end of the day, you want a partner that will protect you," said Brian Kenney, vice president of brokerage for Penske Logistics.
Here are six factors to consider when choosing a freight broker:
1. Reputation: Reputation counts in the freight brokerage space, and experienced brokers are likelier to have established relationships with reliable carriers and the expertise to minimize the risk of disruptions, navigate challenges and protect loads. Brokers must also be licensed and registered with the Department of Transportation's (DOT's) Federal Motor Carrier Safety Administration.
2. Scale: A broker with a robust network can ensure the seamless movement of freight, whether it is across town, the country or the globe. Kenney suggested that shippers partner with brokers who offer a range of services, including multiple modes (truck, ship, air or intermodal rail), expedited freight, and international movements, so they can grow and flex as needed.
"At the end of the day, you want a partner that will protect you."— Brian Kenney, vice president of brokerage for Penske Logistics.
Penske has tens of thousands of preferred DOT-authorized for-hire carriers in its network, but it is strategic when adding carrier partners. "One of the common themes in our business is that a large broker will set up a carrier and use them once. We don't want to add a carrier to haul one load for us one time. If we're going to add a carrier, it is because we want them as a partner," Kenney said, adding that as an asset- and non-asset-based provider, we can also tap into its fleet capacity as well as its network of carriers, which creates better rates.
3. Carrier Onboarding and Compliance: Cases of fraud and double brokering (when a carrier accepts a load and then illegally re-brokers it to another carrier) are on the rise, so the process brokers use to vet and continually monitor their carrier partners is essential.
Penske only works with carriers who have been in business for a year or more and have at least three DOT inspections. Our brokerage team also uses third-party data to identify any carriers suspected of double brokering and continually monitors industry information.
4. Financial Stability: A financially stable freight broker minimizes the risk of potential disruptions due to financial issues. A good broker will also check the creditworthiness of the shippers and carriers they work with. "Just like they want to know we're a creditworthy partner for them, the same is true for us. We don't want to do business with companies that aren't financially sound," Kenney said.
5. Insurance Coverage: Freight is valuable, and brokers need an adequate insurance stack to protect shipments in case of damage, loss or other unforeseen circumstances.
6. Technology: Technology can streamline logistics processes, create greater visibility into shipments, collect and analyze data, and provide business intelligence. Brokers that invest in up-to-date technology can offer real-time, in-transit updates and information on load status. More importantly, they can give valuable network insights, such as how a shipper compares to others in the network and how they perform. "If a driver arrives at 3:00, how long are they there? That translates back into how the shipper is perceived in the carrier community," Kenney said.
Penske Freight Brokerage Advantage
Penske has extensive supply chain management expertise, which translates into improved service and increased efficiency. "One of our value propositions is that we can do more than move a load for you. We can provide data, technology and a full range of solutions that will scale with your business," Kenney said.
Get a quick rate quote to move your product efficiently.
Contact Us: 844-854-8442