How to Choose the Right LTL Carrier
A skilled provider can help you improve efficiency and reduce costs.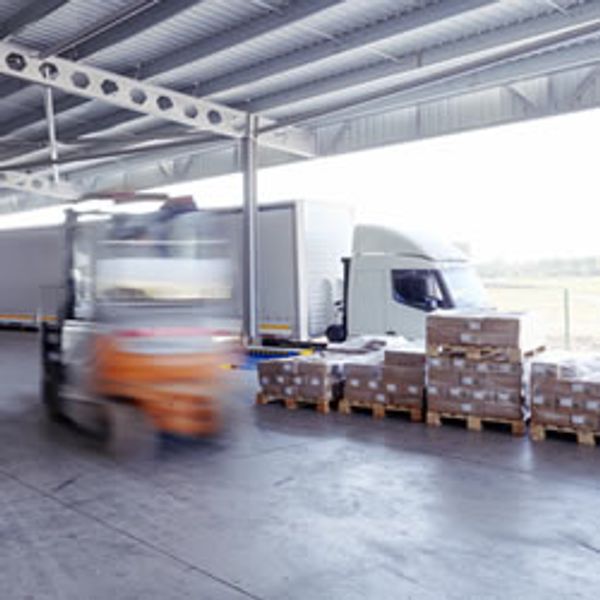 Do you ship smaller loads that don't require an entire trailer? If so, it may be time to explore less-than-truckload (LTL) shipments. LTL combines smaller shipments into one trailer. That saves money, because shippers using LTL don't pay for empty trailer space. LTL shipments also can improve flexibility and efficiency.
---
What Shippers Gain from LTL
LTL carriers can often ship loads for a fraction of the cost of full truckload carriers, which require an entire truck and trailer.
Because LTL shipments often combine multiple loads and make several different stops, finding the right LTL trucking provider is crucial. An ideal partner will create a solution that initiates cost savings, mitigates risk, optimizes your network and meets specific delivery needs.
How to Choose an LTL Carrier
The complex pricing structure of LTL freight can include factors such as freight classifications, weight pricing, freight provisions, destination and speed. The right partner will simplify this formula, so you get the best value to move your freight. Ask yourself the following questions when choosing an LTL partner.
1. Modes and services: Does the LTL offer the transportation modes and freight forwarding options you require?
2. Geographic coverage: Does the provider offer the geographic coverage to ensure they can meet your delivery needs?
3. Service performance: On-time pickup and delivery is crucial. Does the provider offer the level of service that will keep you improve customer satisfaction and avoid fees for early or late arrival?
4. Cost: Price in an important factor in selecting a carrier. But you should also look beyond price to understand the true cost. Does the provider offer great rates while maintaining superior service?
5. Customer service: Does the provider have extensive expertise in LTL shipments? Are they able to quickly adapt to your changing needs and provide necessary visibility into your shipments?
Why Choose Penske for Your LTL Needs?
Penske Logistics is able to consolidate freight with contract shipments. And with a strong company history, Penske possesses solid business relationships and contracts that enable us to better serve our customers. Our account managers, network of third-party providers, and focus on customer service will help you get the coverage you need.
Here are five reasons why Penske's freight brokerage is an ideal partner for your LTL needs:
1. Multiple transportation solutions: Penske can tap into our network of national and regional carriers as well as offer multi-mode solutions. Because certain modes of transportation may be more suited for your needs, we offer a range of versatile options.
2. Large geographic coverage: With local, regional and international offices, Penske offers complete coverage of North America with multiple transportation modes, as well as the ability to ship internationally by air. Penske can execute any load to just about any destination.
3. Service excellence: It doesn't matter what the customer is shipping, it needs to get to its destination on time and in perfect condition. Penske has years of logistics and transportation experience across multiple industries, and we bring the same expertise to LTL. From pickup to delivery, we take care of your freight.
4. More for your money: Penske has buying power. We have long-standing contracts with a multitude of carriers. That means we get better pricing, which we can pass on to our customers. And you still get great service. In fact, in most cases, if you call by noon, we will pick up the same day. Penske is a name you know you can count on to deliver your freight where and when you need it.
5. Personalized customer service: With a team dedicated strictly to LTL services, one call to Penske offers customers a quick and seamless solution. Customers are paired with a dedicated operations manager to oversee their account, giving them one-call access and one point of contact.
Benefit from Customized Solutions
As a shipper with Penske, you will benefit from our flexible capacity, 24/7 operations, competitive pricing, in-transit tracking and dedication to providing superior service. By trusting Penske's freight brokerage to handle your LTL shipments, you'll gain more time to focus on your core business.
For more information, call Penske at 1-844-847-9518.