Ten Ways Transportation Management Drives Competitive Advantage
How Gaining Visibility Can Reduce Cost and Add Value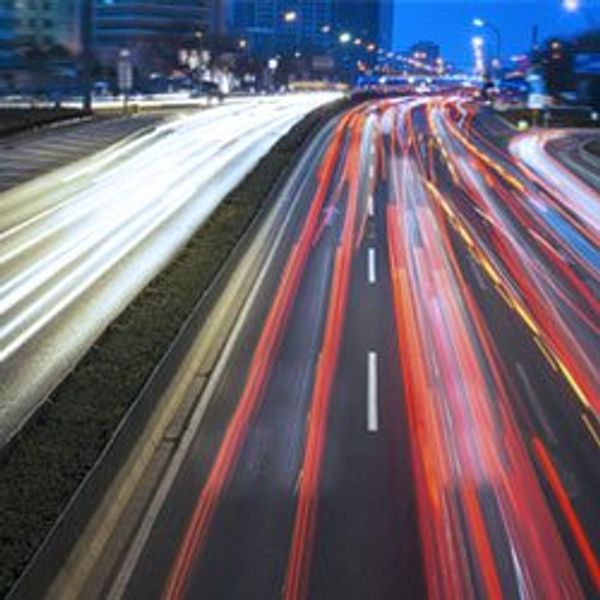 Transportation management is no longer just about moving freight and doing it at the lowest possible cost. Today's focus is on value, and companies are using the supply chain as a competitive advantage tool in the ever-challenging economic and commercial landscape. Here are 10 ways Penske Logistics is providing a competitive advantage within the supply chain.
1. Visibility Into Freight Cost Drivers
Data-driven decision making is key in today's operating environment. The ability to analyze the freight spend by customer, order or product allows companies to develop competitive product pricing and identify opportunities for change. Consolidating information provides a single, comprehensive view of a company's total transportation spend, as well as the cost of inventory and administration.
To improve real-time visibility, reduce costs, streamline the supply chain and provide reliable service, Penske Logistics has developed the ClearChain® Technology Suite. ClearChain pulls together vast amounts of data into a single repository, making it easily accessible so users can understand costs with a single click. What's more, evaluating the entire network can drive efficiency, uncover opportunities for savings and drive overall engineering.
2. Increased Customer Service and the Ability to Service Different Order Sizes
Highly sophisticated order optimization capabilities can be provided by the transportation management team without compromising the delivery requirements and freight spend budget. Penske Logistics' load planners use advanced algorithms to determine the optimal mode of transportation and can work with shippers and carriers to optimize shipments, reduce transportation costs, improve asset utilization and provide better service.
3. Inventory Control and Warehouse Efficiency
Effective transportation planning takes into account material availability and order fulfillment requirements, ensuring warehouse capacity and optimal utilization of resources. Attempting to "levelize" flow through a distribution center or inbound to manufacturing is a critical aspect to controlling overall logistics costs. Additionally, some level of predictability helps the carrier-sourcing aspect of the business.
4. Sustainable Business Practices
A growing number of shippers value sustainable business practices. Nearly any operation can decrease their carbon footprint by consistently and continuously seeking shipment planning options, consolidation opportunities and mode shift capabilities. The real-time visibility ClearChain allows those within the supply chain to identify inefficiencies, uncover improvements, remove waste and cut costs.
5. Becoming the Shipper of Choice
By putting in strategies that drive capacity commitments, easy payment terms and performance rewards, shippers are making it easier for carriers to do business with them. Understanding ways to aid partner carriers is crucial in tight capacity marketing. Working with carriers to manage freight and devise continuous movement strategies can create a win-win situation in which carriers can increase efficiency, while shipper partners can obtain capacity when needed.
6. Provide Shipment Visibility and Communicate En Route Deviations
A supply chain has multiple moving parts, and each item has to work both independently and in sync for the network to function properly. GPS and ClearChain technology allow Penske Logistics to track every product and shipment in real time. Having the ability to identify service disruptions is critical, and having a robust process and the authority to act when shipments do not go as planned can minimize further disruptions.
7. Scalability and Leverage Across Business Units and Functions
As a company grows, it can become challenging to connect multiple data collection systems and extract the data. But Penske Logistics can help customers create a strategy for data collection. Having a scalable solution is critical to meeting today's rapidly changing business environment. Integrating all your business units and acquisitions onto one platform will allow you to manage your business through a single lens.
8. Data Analytics Strategy
Information is the common denominator in today's supply chain, and smart technology is driving the speed and accuracy of data. Transportation management systems provide a wealth of information, but it is important to turn data into accessible knowledge. Penske Logistics can help users take the large streams of incoming data and organize it to ensure performance.
9. Relationship Management
When shippers select a third-party logistics provider (3PL) to manage their business, defining the rules of engagement is critical to success. Empowering people to make decisions and holding them accountable for the outcome is a foundational aspect of any program. Understanding the client's business environment and aligning the right resources to the program is a must. Relationships also extend to carriers, so having the ability to evaluate the network as a whole allows customers to optimize common carriers and their captive fleet.
10. Change Management
Being able to accept change is critical for the success of any shipper–3PL relationship. If shippers are engaging with a 3PL or transportation management solutions software and are asking them to maintain the status quo while expecting a different outcome, they will likely be disappointed. Having consolidated data allows everyone in the supply chain to make collaborative, data-driven decisions to advance the organization's mission.