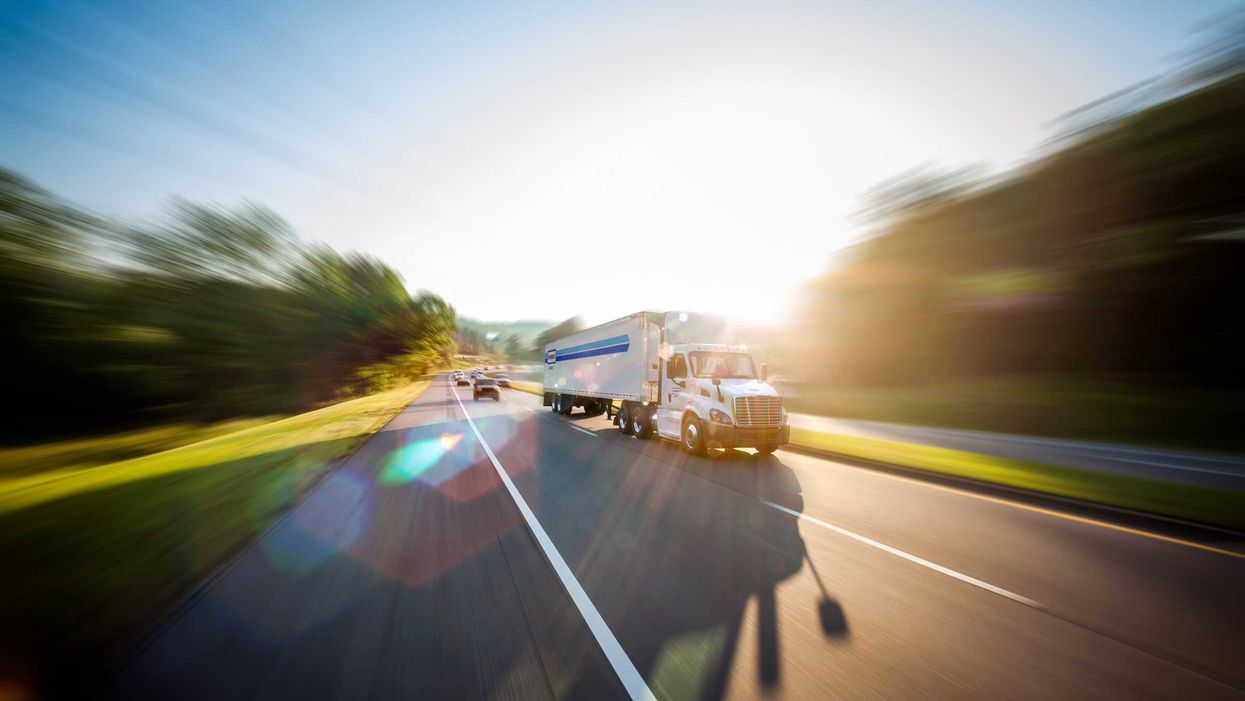 Focus on Lane Efficiency Improvements to Maximize Results
Motor carriers seeking to manage risks amid upcoming uncertainty should focus on becoming more efficient in the lanes they serve and making the most out of excess capacity, according to the 31st Annual State of Logistics Report®.
---
Michael Zimmerman, a partner with the global strategic management consulting firm Kearney and lead author of the 31st Annual State of Logistics Report, said companies need to focus on asset utilization and analyze their customers to understand which are the most profitable and cohesive within their network.
"One approach to efficiency is to stay focused on a predetermined network, aligning shipper commitments to keep paid miles up and drivers happy," Zimmerman wrote in the report, which was introduced by the Council of Supply Chain Management Professionals (CSCMP) and presented virtually by Penske Logistics on June 23.
Companies can improve their efficiency in four ways: through network optimization, route data analysis, freight management, and backhaul opportunities.
Network Optimization: Companies can maximize productivity through an effective network design. Engineers can model key constraints, such as manufacturing limitations and delivery time frames and costs, analyze shipment or demand data, and run what-if scenarios to determine the ideal routes. The analysis can also help determine which channels should be served by which locations, ideal supplier base locations, the best ports of entry, and the optimal positioning for brick-and-mortar warehouses.
Route Data Analysis: Analyzing historical, current and predicted routes, shipment times and dates, and overall demand could help determine the best path going forward. Evaluating the data can help identify the most cost-effective routes as well as the optimal asset mix.
Freight Management: Today's supply chain is more complex, variable and demanding, and managing freight requires more than merely matching shipments to carriers. The ideal freight management solutions provide visibility and control over a network to create the most efficient routes to move product.
Backhaul Opportunities: One way to reduce empty miles is to find optimal backhaul opportunities. Backhauls can increase revenue and sustainability, but they require intense coordination as the timing must match at every step of the delivery process. Moreover, carriers need to find backhauls that fit within their schedule and find products that work within their trailers.
Penske Logistics has several resources to help customers improve efficiency, including consulting services, supply chain management, and freight brokerage solutions.
Penske is Here to Help
Penske has a variety of solutions to help you improve efficiency, including commercial rental trucks, truck leases (including some short-term options), logistics services and used trucks. Penske's team of experts is here to help you tackle any business challenge.