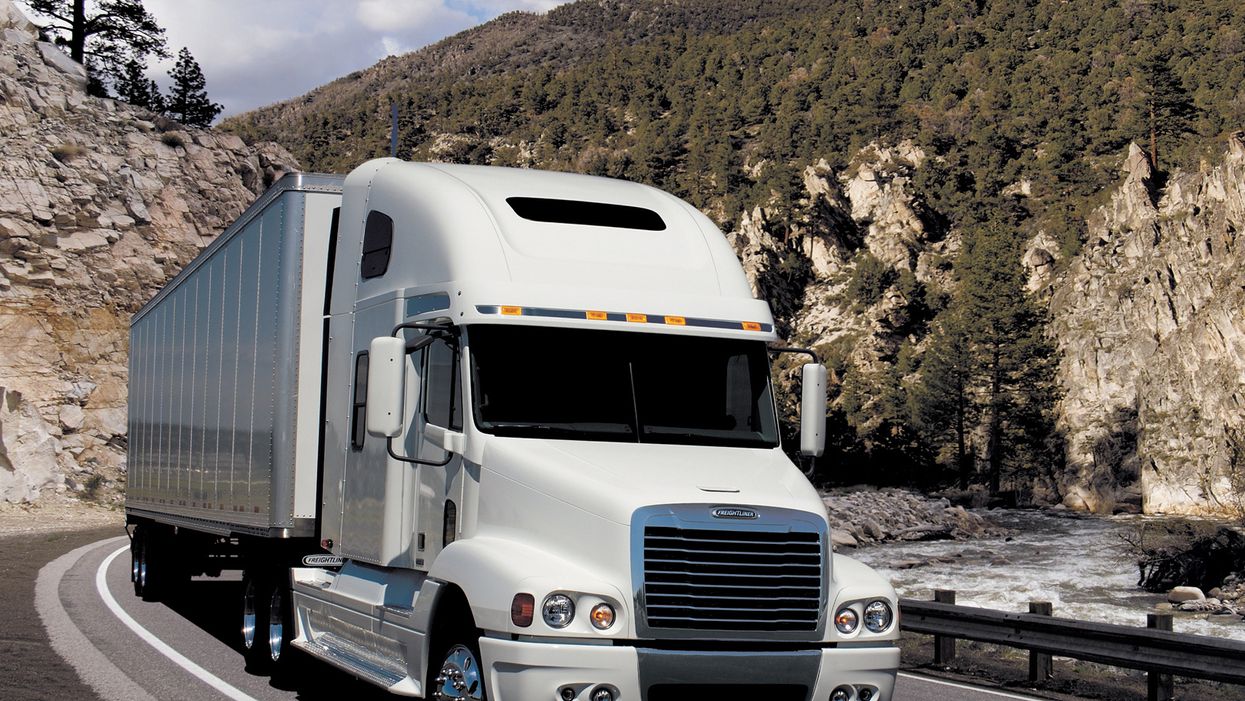 The Commercial Vehicle Safety Alliance's Brake Safety Week Continues Through Saturday
The Commercial Vehicle Safety Alliance (CVSA) and roadside inspectors are teaming up this week across North America to promote brake health and safety.
---
The CVSA's annual Brake Safety Week, which began on Sunday and continues through Saturday, Aug. 29, coincides with Brake Safety Awareness month.
The goal of Brake Safety Week is to reduce the number of crashes caused or influenced by faulty brake systems on commercial motor vehicles by conducting roadside inspections and identifying and removing unsafe vehicles from roadways, according to the CVSA.
While brake system component checks are part the regular roadside inspection process, the CVSA's safety initiative is focusing on brake hose and tubing health as a way to remind drivers of the special role brakes play in the mechanical fitness and safety of commercial vehicles.
"Safety is always our top priority, and it's our mission to ensure the vehicles on our roadways have met all safety standards and regulations," said CVSA President Sgt. John Samis with the Delaware State Police.
"This is especially important as we rally behind truck drivers as they transport essential goods during this public health crisis," Samis said.
Brake systems on commercial vehicles feature components that work together to slow and stop the vehicle, and brake hoses and tubing are essential for the proper operation of those systems, according to the CVSA.
Brake hose and tubing must be attached properly, be undamaged, without leaks and be appropriately flexible. When those components do fail, they can cause problems for the rest of the braking system.
In addition to enforcement, Brake Safety Week will also feature outreach and awareness efforts to educate drivers, motor carriers, mechanics, owner-operators and others on the importance of proper brake maintenance operation and performance.
Vehicles with critical brake violations or other critical vehicle inspection item violations will be prevented from traveling until the violations are corrected. For vehicles passing the inspection, the CVSA will provide a special decal.
During last year's Brake Safety Week, 13.5% of the commercial motor vehicles inspected had brake-related vehicle inspection item violations and were placed out of service.
Additionally, brake system and brake adjustment violations accounted for 45.1% of all out-of-service conditions during last year's International Roadcheck, the CVSA's three-day inspection and enforcement initiative.
The CVSA recently announced this year's International Roadcheck will be held Sept. 9-11, after postponing the event earlier this year due to the pandemic.
By "Move Ahead" Staff