Three Elements of Supply Chain Excellence
Provides supply chain flexibility on inbound as well as outbound shipments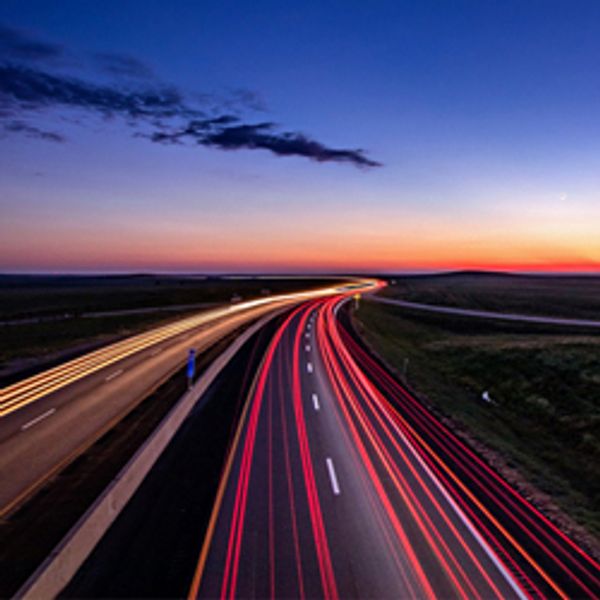 Effective supply chains create a competitive advantage, but obtaining and maintaining supply chain excellence is getting more challenging, particularly when global supply chains experience disruptions. As supply chains are growing increasingly complex, it is critical to become more efficient, reliable and flexible. Penske has done this by engineering visibility, creating supply chain control towers and designing better networks.
Visibility
Visibility drives supply chain optimization, agility, resilience and reliability. It also allows for a rapid response if there is a risk of disruption and enables shippers to make data-driven decisions. Penske has invested in technology that enables the exchange of real-time information, ensuring all parties within the supply chain are exchanging precise data that allows logistics providers to make necessary decisions.
Having visibility throughout the supply chain is essential, especially during uncertain times, when companies may be faced with new sourcing decisions, an urgent need to manage cash flow and inventory challenges.
"The greater visibility you have, the greater you can manage inventory," said Andy Moses, senior vice president of sales and solutions for Penske Logistics. "You know what you have coming and what is already there."
Supply Chain Control Towers
Visibility is enhanced through the use of supply chain control towers, which unify all systems on a single platform. "Most commonly, customers have disparate purchasing, warehousing and transportation systems," Moses said.
Combining those systems and establishing supply chain control towers can help companies increase efficiency and mitigate supply chain risk. Penske uses its extensive experience in system integration to provide an in-depth view of the full supply chain rather than its parts. This eliminates the risk of any single link in the supply chain operating in a silo, which only provides a limited view of the company's overall operations and makes it difficult to connect the dots and uncover new efficiencies.
The overall design of a network has a direct correlation to its efficiency. Through the use of its technology, Penske can input its customers' supply chain data and model alternative scenarios to help its customers meet their supply chain goals, such as improving service, reducing cost or enhancing supplier redundancy. "We can run what-if scenarios with different levels of inventories, costs, mode of transportation and sourcing locations," Moses said.
A redesign can be done as part of an annual refresh or due to a trigger event, such as an acquisition, changes in the market or supplier disruptions. Visibility can provide early insight when things are changing, which also can trigger a network redesign.
Combining these three elements provides unprecedented supply chain flexibility on inbound as well as outbound shipments. Penske's supply chain professionals can provide the operational expertise and experience to take a broad view of an organization's operations, pull together multiple data streams and uncover potential network efficiencies while enabling a flexible and agile supply chain.