A National Vinyl Window Manufacturer Case Study
Dedicated contract carriage reduces errors, costs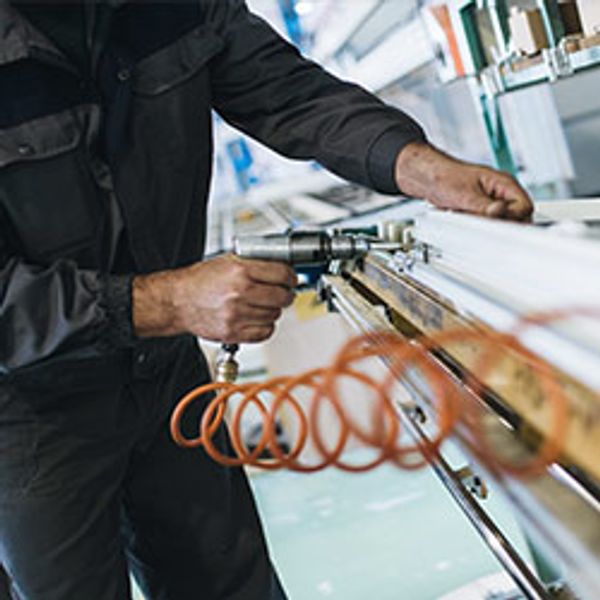 For a national manufacturer of custom-designed vinyl windows, transportation can be a challenge. Windows are sensitive. If they're dropped on a corner or fall to the ground, they are ruined.
---
What's more, windows are most often delivered to locations that don't have docks, and they must be unloaded by hand. Plus, windows can weigh anywhere from 30 to several hundred pounds.
The manufacturer previously handled deliveries in-house, but was experiencing issues with driver recruitment and retention as well as trucking equipment. When the company's leadership decided it should focus on its core competencies rather than transportation, the manufacturer turned to Penske Logistics for help, outsourcing to dedicated transportation.
Providing a Dedicated Fleet
Penske's dedicated transportation experts committed to the project and spent weeks undergoing extensive training to learn how to properly load and unload windows. No drivers made solo runs until they spent enough time with a driver who was experienced in best practices for handling windows.
Now, Penske handles deliveries to big-box retailers, building sites and residential consumers. As part of its work, Penske sets up the transportation daily, identifying customer needs and the optimal delivery routes.
Penske utilizes its ClearChain® technology suite to provide visibility into the overall supply chain as well as detailed directions for drivers. Now, the manufacturer's customer service team can track and trace orders in real time and provide updates to its customers. In addition, Penske's professional drivers use ClearChain apps on mobile devices to track window shipments and view photos of proper window handling, which reduces errors.
The technology has also allowed the manufacturer to move from paper to electronic capture, which will accelerate the company's billing cycle.
Tracking MPGs to Cut Costs
Reducing cost is also a priority for the manufacturer, and Penske has focused heavily on driving down fuel consumption. That information is tracked and provided weekly with the invoice. Penske and the manufacturer also take part in a gainshare program to ensure they're hitting mpg targets and recapturing cost.
We Provide
Penske provides dedicated contract carriage services, delivering goods to retailers, construction sites and consumers.
A dedicated fleet, trained drivers and on-time deliveries
Increased efficiency, which improves customer service and reduces costs
Visibility so people within the supply chain have real-time information on products
Damage control, ensuring windows aren't ruined during the delivery process