Integrating Data: Your System or Ours?
Penske provides flexible options to harness business analytics in logistics and deliver accurate, usable supply chain data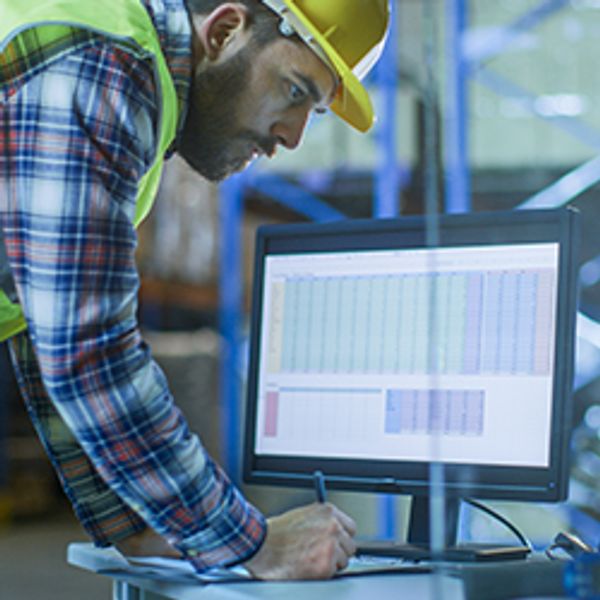 Data is at the heart of the supply chain, and in today's operating environment, information flows from multiple sources faster than ever. The precision and accuracy of data is essential. People within the supply chain have greater expectations for data transparency and visibility. They also expect real-time data that can be used and analyzed quickly.
---
Manufacturers Embrace Technology
In an industry survey of attitudes toward digital transformation in manufacturing carried out by the Society of Manufacturing Engineers (SME), 43% of respondents said that manufacturing is already seeing significant changes due to digital technology solutions. While most in the industry recognize the importance of a digital supply chain, many have not yet made the investments that will allow them to take advantage of the latest technologies. In fact, according to PWC's recent Global Industry 4.0 Survey, while only 20% of industrial manufacturing companies surveyed have advanced data analytics capabilities, 88% expect data analytics to hold a high level of significance for their company within the next five years.
As the industry takes steps to embrace the digital supply chain, companies that do not will risk falling behind. And, because technology is advancing at an ever increasing rate, catching up will become more and more difficult. Many manufacturers are choosing to work in partnership with third-party logistics providers, like Penske Logistics, to help them bridge the gap and stay current.
Penske's Industry-Leading Technology
The right supply chain technology can convert data into usable information that drives efficiencies, improves customer service and enables data-driven decisions.
To make this happen, Penske uses its ClearChain ® technology suite. It delivers complete, accurate and timely data that connects people in the supply chain with the information they need to drive results. With ClearChain, data is centralized within Penske's platform, and it's easily accessible. Penske uses best-in-class capabilities to protect customer data, keep information secure, reduce the risk of security breaches and provide data recovery if needed.
Combining Technology
Penske's team of supply chain professionals also understand many manufacturers have made heavy investments in their own technology systems. Sometimes, it's simply a matter of integrating data and combining multiple systems. ClearChain is designed to be flexible, and Penske can work with manufacturing customers to integrate ClearChain with their existing technology, as well as the systems that are being used by other members of their supply chain.
Existing Technology
If a company has embedded systems designed specifically to meet their needs or it prefers to keep data within their own system, Penske Logistics has skilled associates capable of stepping in and work with existing systems and processes. In fact, Penske has successfully worked entirely within a customer's existing technology without deploying ClearChain, and has still driven efficiency and performance while doing so.
Collaborate to Accelerate
Penske Logistics links its process with its customers' processes to optimize the supply chain, improve service, lower costs and deliver value. Whether a customer uses Penske's ClearChain technology suite, their existing system or a hybrid combination, Penske combines technology with expertise to create a robust collaboration so that customers can achieve results faster.