Penske DCC Solution Improves Delivery Speeds and Freshness
Transporting food items requires extra care and expertise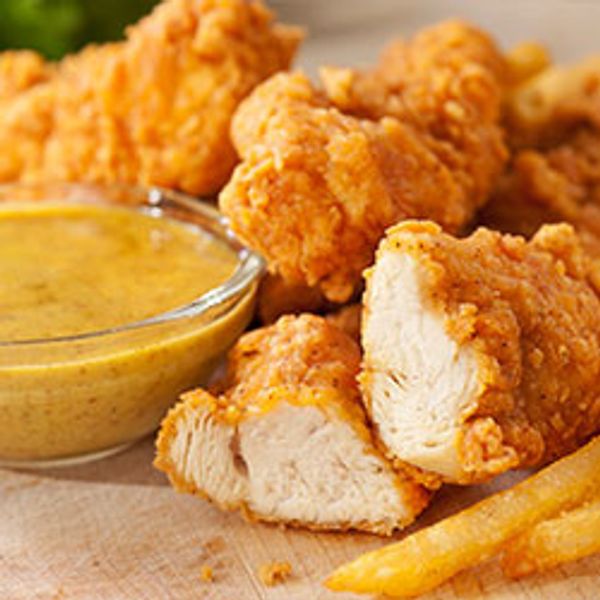 Poultry producers, navigate a complex array of supply and delivery challenges to ensure their food arrives fresh, wholesome, and on-time. When transporting poultry products, drivers must adhere strictly to the Food Safety Modernization Act (FSMA). Drivers must be highly trained in food safety and compliance with expertise in material handling and storage. Further, the proper refrigerated trailer or refrigerated truck temperature must be maintained and monitored throughout the trip.
---
Given the need for highly trained drivers, well-maintained refrigerated trucks and trailers, and continuous trailer temperature monitoring, some producers are shifting transportation of their products from an in-house model to an outsourced transportation model run by a third-party logistics provider like Penske Logistics to what is called dedicated contract carriage (DCC).
Penske Logistics works with a leading poultry producer and handles transportation to and from up to seven processing plants, as well as a wide number of plants who perform the cutting and trim processing. The supplier has a 24/7 operation to ensure their customers receive the freshest poultry products possible. The poultry producer needed a partner that was dependable, versatile, and able to handle time-sensitive deliveries, as well as adhere to food safety, quality and FSMA requirements.
As an experienced logistics and supply chain partner with decades of experience in the food industry, Penske is able to increase the productivity of the food supply chain using the latest technology to help better plan daily operations. With both shuttle and over-the-road trucking operations, an extensive range of vehicles, including tractors and reefer trailers, along with equipment maintenance tracking, Penske was able to get the poultry supplier up and running quickly once it elected to outsource the trucking operation. Overall, the poultry producer now experiences an 8% savings to their overall budget and a 15% reduction in driver turnover.
To meet the requirements, Penske established efficient truck routes and implemented more routine stops. Penske also provided an additional value-added service by allocating an extra driver once a month to follow through on new protocols designed to meet food integrity and freshness guidelines. The extra driver provides additional manpower to ensure trailer integrity and make certain it's food-service ready.
Understanding the Importance of Delivery Preparation
To prepare for deliveries, grocers need to schedule labor to ensure staffing to load and unload items from the truck and onto the store shelves. As a result, on-time deliveries are critical.
Penske helps grocers prepare to receive deliveries by utilizing innovative geo-fencing technology, whereby a truck's onboard computer sends an email alert to a store when a driver is within a certain range of the store. Follow up alerts are then sent allowing store personnel to get organized and ready for the delivery.
Penske also developed a mobile application to provide real-time visibility of ongoing shipments. With this app, the customer is able to:
Receive updates on routes operated by Penske Dedicated Contract Carriage (DCC)
Set up watch lists of routes they want to monitor closely
View a map showing current locations of their vehicles
Preventive Maintenance Impacts Bottom Line
Preventive maintenance for trucks and trailers is at the core of a strong maintenance program and Penske ensures any kind of mechanical repairs are routinely completed. This is essential in maintaining trailer temperatures throughout the cold chain by keeping refrigerated equipment in top mechanical condition. Using both Penske and another vendor for its reefer vehicles, the chicken producer now enjoys a 20% reduction in its overall reefer maintenance and a 33% decrease in reefer fuel consumption due to proactive maintenance practices instilled through Penske's DCC trucking operations.