Luxury Product Manufacturer Turns to Penske to Improve Warehouse and Distribution Operations
Penske Logistics reduces inventory shrinkage, improves overall inventory management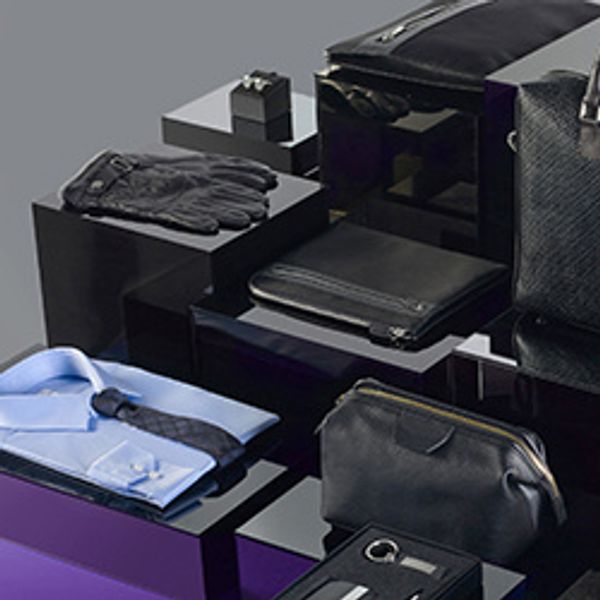 A leading producer of fine luxury products required a partner who could improve their warehouse and distribution operations and reduce the theft they were encountering with their high-value products. The organization does the bulk of their business throughout the Midwest and Eastern United States, which includes over 30 retail stores and 400 wholesale accounts.
---
Due to the high dollar value and small size associated with their products, they struggled with theft. Implementing stricter security and inventory management plans to protect inventory and control costs was a priority.
Because they serve customers in the luxury market, the company offers many value-added services that provide a personalized touch, including monogramming, gift-wrapping, engraving and even handwritten gift cards. The provider needed to build these offerings into the solution as well. And because nearly 50% of the manufacturer's business is done within the two-month holiday window, a plan needed to meet their exceptional level of customer service even during the busiest time of the year.
Penske was contracted to oversee and stabilize their entire operation, including their workforce, and improve their overall distribution and warehouse strategy. Over eight months, Penske evaluated their operations and incorporated all the necessary changes to decrease inventory shrinkage, increase efficiency and reduce employee turnover.
Reducing Inventory Shrinkage
Because reducing theft was the top priority and an area where Penske could make an immediate impact, Penske quickly put several procedures in place to reduce theft and decrease costs. Penske established a single point of entry and improved the overall warehouse design to enable greater visibility and reduce opportunities for thefts to take place. Penske also added more audit controls and placed a greater emphasis on shipping and receiving procedures.
The impact was significant. During the manufacturer's first year of operations, they lost over a million dollars to shrinkage. In 2018, Penske was able to reduce that number to a mere $424. In addition, the luxury product producer was able to lower their insurance premiums.
Improve Overall Inventory Management
Penske supplied a warehouse and distribution strategy that was flexible, responsive and efficient, as well as dedicated and experienced personnel to run the facility.
Initially, their warehouse could not efficiently accommodate their level of value-added services and throughput. Penske brought in several engineers and a product line expert to integrate a wide range of engineering, racking and IT solutions to move product through the warehouse more efficiently and control expenses.
Penske created standardized processes that established appropriate inventory levels to ensure the right amount of inventory is held at any one time. Through its warehouse management system (WMS), Penske tracks inventory levels and guarantees the quality of the sequencing. The WMS also provides greater visibility of product location and counts, so associates can quickly locate inventory. As a result, the organization's product on hand continues to go down even as orders increase.
Train Employees to Own Processes
The company struggled with high employee turnover within operations management. As a result, they wanted to establish a defined career path and make the company a great place to work. To accomplish this, Penske realized the employees needed to be part of the solution. Penske engaged workers at the employee level and encouraged them to suggest process improvements and provide constant feedback, which included development of the warehouse and distribution line procedures. Not only did this produce a better overall solution, but it also developed trust, which reduced employee turnover and theft and provided better control of expenses.
In addition to stabilizing the workforce, Penske cross-trained 85 percent of the organization's employees, allowing them to ramp up production and meet seasonal increases without hiring and training additional staff. Because employees were better equipped to do more and take part in multiple responsibilities, employee downtime decreased while throughput increased. The company was able to increase the number of tasks completed per day without growing staff, while also increasing the number of value-added services it offers.