Strong Partnerships Increase the Value 3PLs Provide
2018 Third Party Logistics Study reveals the strength of robust technology, timely communication, stringent standards and aligned goals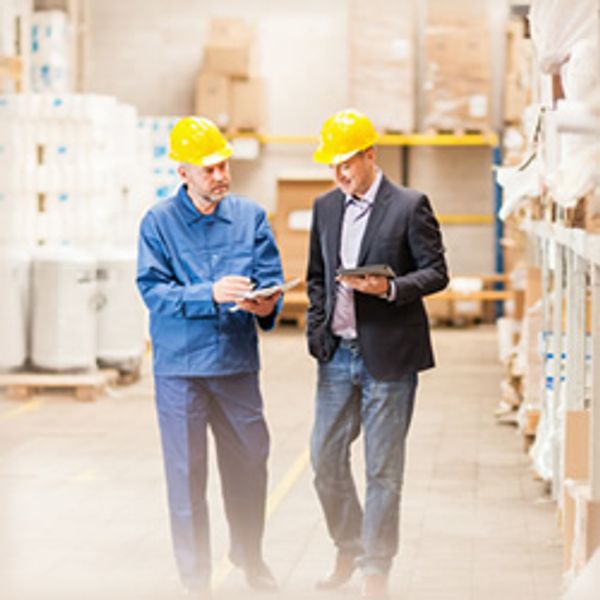 Feb. 7, 2018 - Shippers and their third-party logistics providers continue to grow and enhance their relationships. As both parties take advantage of greater data availability and the ability to make decisions in real-time, their partnerships are growing stronger and becoming more valuable. According to the 2018 22nd Annual Third Party Logistics Study produced by Penn State University and sponsored by Penske Logistics, these relationships provide a competitive advantage for shippers.
---
"Today's supply chains rely on all involved parties to gain access to vast amounts of data in near real-time or, increasingly, real-time," the study said. "This permits earlier and better decision-making. As a result, shippers and 3PLs are moving away from transactional relationships and toward meaningful partnerships."
The study included feedback from 580 respondents. It once again found that supply chain operations provide a competitive advantage to shippers and can, in fact, be a key differentiator between businesses in all sectors. "This year's study shows that shippers are relying on their 3PL partners for a broad range of logistics and supply chain services, and that some of these are exhibiting growth over time," the study said.
When shipper-3PL relationships work well, 3PLs provide incredible value to shippers. The report found that 73 percent of shippers and 92 percent of 3PL providers agree that 3PLs provide new and innovative ways to improve logistics effectiveness.

Additionally, 71 percent of shippers and 97 percent of 3PLs agree that the use of 3PLs has contributed to reducing overall logistics costs.

Eighty-one percent of shippers and 98 percent of 3PL providers agree that the use of 3PLs has contributed to improving customer services.

For several years, the study found shippers are refocusing efforts on their core strengths in order to stay competitive. This can lead to greater reliance on 3PL providers. It also demonstrates that shippers are becoming more secure with their partnerships and value the reliability that 3PLs can provide.
The study found several key factors that contribute to strong partnerships.
Robust Technology
The study found that for relationships to be successful, 3PLs must employ accurate and capable systems. They must also have technologies that enable objective decision-making that is based on data. In other words, shippers and their logistics partners must have the capability to take information and make it relevant.
Technology can create a useful resource for shippers to document specific metrics that result in their requirements being met. For example, shipment tracking/delivery dates, order processing updates, real-time fulfillment information and assistance with customer inquiries.
Penske Logistics uses proprietary technology called ClearChain®. This technology enables visibility across the entire Penske Logistics network. With ClearChain, Penske can examine all lanes, rates, origins and destinations to bring the best solutions to customers. That, in turn, helps Penske improve overall service levels, select the best modes and routes and reduce cost within customers' supply chains.
Timely Communication
According to the study, shippers and 3PLs almost unanimously agree that there is a need for 3PLs to respond to customers quickly and with timely, accurate and consistent information. To accomplish this, both parties must take ownership of strategies and capabilities that will help to reduce, mitigate and eliminate certain types of risk in their relationships.
Additionally, the report recommends greater clarity of action items and ownership of processes and decisions as wells as the availability of capable connected systems. This allows shippers and their 3PL partners to establish a culture of resilience and the ability to deal with uncertainties and adverse circumstances that may occur.
To ensure clear and constant communication, Penske relies on its people, processes and technology, including its ClearChain technology suite. This technology enables the timely flow of information, drawing on electronic data interchange as well as GPS technology and electronic on-board recorders for data. Information flows in from multiple points and programs, such as transportation and warehouse management systems.
That information is then transmitted to Penske's team of experts who analyze it and can communicate with customers in the way that suits them best. Customers can request updates at specific times, exception-only reporting or any combination. They are also able to identify who should receive updates and the desired communication method for each contact.
Stringent Standards
In order for shippers to trust 3PLs with their "brand," they must have strong and effective relationships based on meeting stringent KPIs, the study reported. It is imperative in today's competitive and fast-moving business environment for a 3PL to provide real-time visibility into the movement of goods, inventory levels and order shipment status.
Real-time visibility and established processes allows both parties to measure and improve upon customer service and minimize the risk of disruptions. "The ability to promptly become aware of lost or damaged shipments is necessary to maintain the highest standards of the fulfillment process," the study reported. This translates into the ability of the 3PL's customer to provide better service to their customers, thus creating a better brand experience.
Aligned Goals
Relationships are stronger when both parties align their goals and are working together towards the same key objectives. However, the study found there is a gap between how shippers and 3PLs see their relationships. 43 percent of shippers think of themselves as "strategic" buyers of 3PL services while only 31 percent of 3PLs report that they feel customers manage them like a strategic partner. Additionally, 74 percent of shippers indicate they have formal plans to manage 3PL relationships, but only 42 percent of 3PLs say formal plans to manage relationships exist.
Penske believes that trust and partnership are key components of success. "We have seen over and over again that when we partner with successful companies, our combined knowledge allows us to achieve better results," says Andy Moses, senior vice president of sales and solutions for Penske Logistics. "Typically, we're able to engage with professionals on the shipper's end that understand all the nuances of their customers' environment, and when we combine that with our talented supply chain pros, it seems we're able to get more done than the shipper would have been able to do on their own—and not just in terms of speed; we'll get more out of it than perhaps they would have."
Penske sees its relationship with customers as a strategic partnership rather than simply transactional, and Penske's teams work closely with shippers to identify their goals so all parties are working together for the same results.
About the 2018 Annual Third-Party Logistics (3PL) Study
The Third-Party Logistics Study examines the global outsourced marketplace and leading trends for shippers and 3PLs in the logistics industry. This year's study was sponsored by Penske Logistics, Infosys Consulting, Penn State University and Korn/Ferry. For more information, visit www.3PLStudy.com.