What do young professionals want from their career?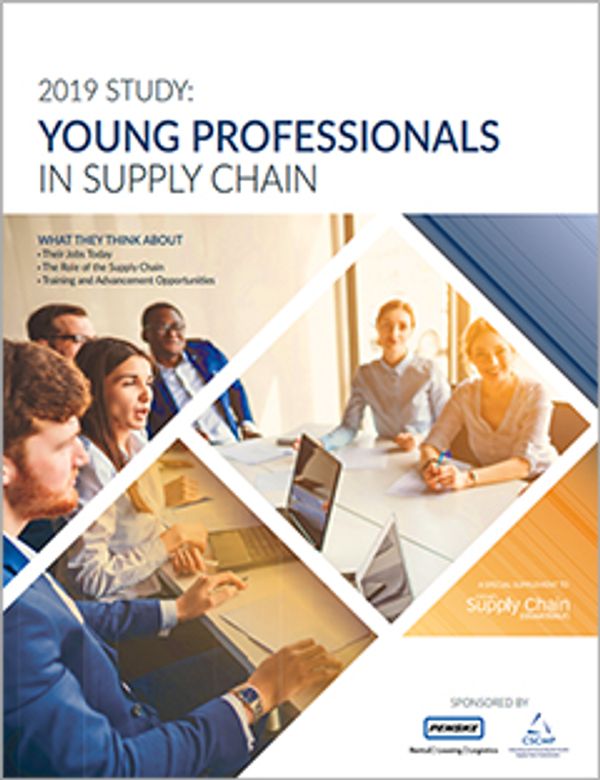 Penske Logistics and the Council of Supply Chain Management Professionals (CSCMP) sought to answer this question in the "2019 CSCMP/Penske Logistics Young Professionals Survey." Surveying more than 100 supply chain professionals under age 30, Penske and CSCMP discovered that young professionals enjoy working in the supply chain and that it makes them content.
The average young professional responding to the survey has worked in the supply chain industry for about four years and is employed by a third-party logistics, manufacturing, or transportation and warehousing company.
Additionally, the survey uncovered the following:
91% said they are either very satisfied or somewhat satisfied with their current employer; that is up from 86% in 2017.
79% would describe their work as satisfying, 65% exciting, and 61% said rewarding. In 2017, 76% described their work as satisfying, 60% exciting, and 67% rewarding.
65% strongly agree or agree that it's easy to advance in the field, down from 71% in 2017.
"At Penske, we've made tremendous strides in succession planning," said Andy Moses, senior vice president of sales and solutions for Penske Logistics. "We are providing young professionals a line of sight to what's next and available to them in our organization."
"This survey captures critical data and information, which helps our leaders better understand the talent landscape in supply chain," said Jeff Stoicheff, senior vice president of human resources at Penske Logistics.
For the complete survey
download the PDF.
To read the 2017 Young Professionals Survey
download the PDF.

Get Acrobat Reader