Backhaul Loads Provide Cost Savings and Sustainability
Filling backhaul loads mitigates costs, provides service and increases driver productivity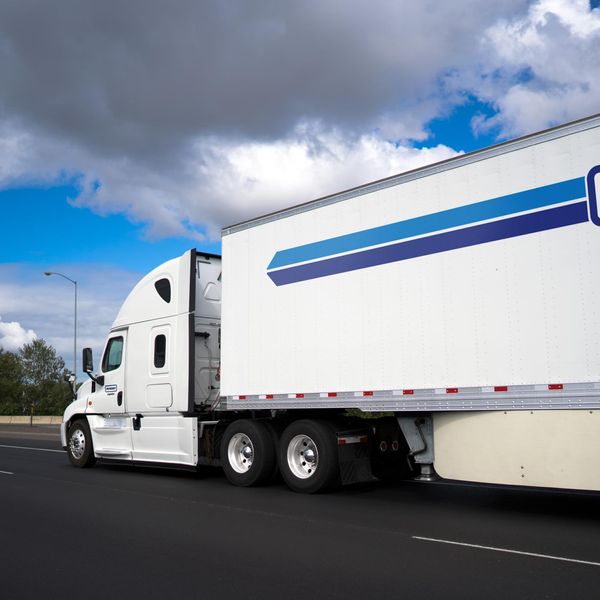 Fleets are working to take advantage of tight capacity by optimizing their lanes and converting empty miles to revenue miles, and Penske is finding creative ways to maximize backhaul opportunities.
---
The process starts with a centralized backhaul team at Penske's headquarters that matches empty miles capacity within its dedicated contract carriage customer base.
"As a dedicated carrier, we have a centralized team that wakes up every day looking to fill our customers' empty miles and return some cash to them for that capacity," said Tom Scollard, vice president of dedicated contract carriage for Penske Logistics. "Our team identifies where we have consistent capacity and what the equipment type is."
Increasing utilization increases capacity, which is especially important when equipment and driver availability is tight. "We feel it every day, and our third-party shippers feel it, too. They want to get every truck in hand that they can get," said Matt Kerr, general manager of backhaul operations for Penske Logistics.
Making Backhaul Work
Penske works to find the right fit to ensure a successful backhaul relationship. "We don't just find freight to find freight," Kerr said.
Several variables and constraints that are associated with any load, as well as equipment requirements, expected dwell times and miles generated, are all taken into consideration. What makes a good backhaul load depends on the fleet so Penske works to find consistent freight and drop-and-hook freight can be ideal.
"It adds a layer of predictability to routes," Kerr said, adding that drop-and-hook freight eliminates some of the variables associated with each load. "We also ensure we're finding loads within a certain radius of a route to reduce out-of-route miles."
The dedicated customer's equipment must be conducive to being loaded on the open market. Liftgate equipment and trailers other than 53-foot dry vans are more difficult to match. "Those customers with the right equipment often have concerns over delay and detention. They want to make sure that equipment is going to get back in time to haul their next load," Scollard said.
Communication Is Key to Successful Backhaul
Backhaul loads can't jeopardize the primary load, so communication and visibility are critical. "We can provide quick and timely updates and utilize the tools we have to ensure loads keep moving," Scollard said. "We always train our folks so that we're not throwing off the outbound schedule, which is the most important."
Penske offers a consistent point of communication to match empty trucks with available loads. "They're monitoring the drivers' progress and doing the track and trace, so the truck is on track to be empty on time," Kerr said.
When evaluating backhauls, Penske examines each opportunity on a tactical and operational level to identify potential costs and disruptions. Depending on the opportunity, Penske can adjust operations. "If the requirement for the customer outbound is ten drivers, but there is a good opportunity for backhaul, we may put 11 drivers in to expand the capacity to do more backhaul. There is an ROI there," Scollard said.
Backhaul Improves Service
Filling backhaul loads not only mitigates costs on round-trip miles for the dedicated contract carriage client but also provides our backhaul shippers with better service than they might get on the open market. Additionally, it increases driver productivity and, therefore, earnings, which is especially important due to the competitive driver market.
There is also a significant environmental benefit associated with backhauls. "Instead of a truck running back empty alongside a truck hauling a load, we utilize that capacity and, essentially, remove a truck from the road," Scollard said. "Sustainability is becoming more important to shippers."
Penske Logistics helps customers improve utilization and reduce costs with dedicated contract carriage. To learn more, contact us.