Six Benefits of Dedicated Contract Carriage
From guaranteed capacity to improved efficiency, business can benefit from a dedicated fleet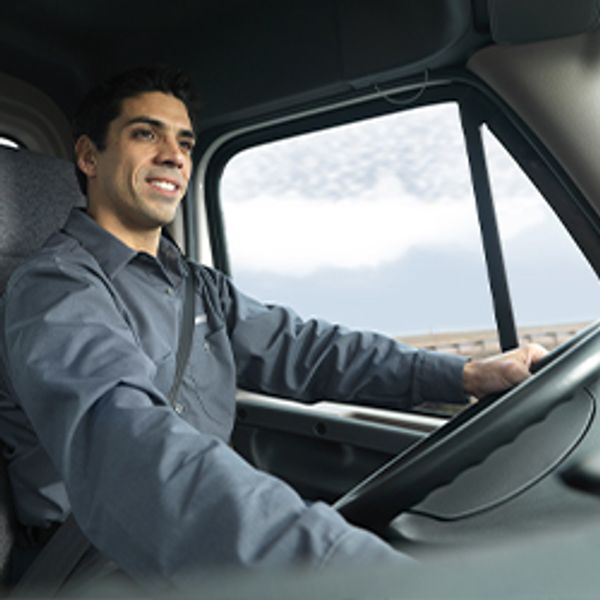 Companies that need guaranteed capacity or a high level of service can gain additional control through Penske Logistics' Dedicated Contract Carriage (DCC).
---
Penske Logistics' DCC solutions provide dedicated resources to fulfill its customers' transportation demands without requiring any of the investment of ownership. While Penske owns, manages and maintains the trucks and drivers, its customers schedule pickups and watch the delivery activity.
"We have a deep appreciation for each customer's unique requirements. It doesn't matter what business they're in," said Tom Scollard, vice president of dedicated contract carriage for Penske Logistics. "Once you understand the requirements, you have to demonstrate that you can execute on those requirements while also giving the customer control over the operations."
Scollard outlined six specific benefits customers obtain through utilizing a dedicated fleet.
1. High Service Requirements
Many retailers have implemented strict delivery requirements, dictating limited delivery windows and providing little flexibility if disruptions occur. That makes the quality of the execution paramount. Highly trained drivers and dedicated capacity can help fleets ensure they meet their customers' needs.
2. Dedicated Capacity
Given the overall tight space in today's trucking market, shippers need to make certain they have the means to deliver their products. "Whether you self-operate or you buy trucking services, overall capacity is limited in the market due to the tight labor market as well as the growth in the economy," Scollard said.
3. Driver Recruitment
Given the current labor market, finding and retaining drivers can be a challenge. Scollard said some customers have turned to Penske both due to and in anticipation of the driver shortage.
"We have a customer who has around 400 drivers. They noticed they have a high percentage of drivers that are over 50 years old," Scollard said. "As they look down the road, they realized that when they have to start replacing 30 to 40 drivers a year due to retirement, they will have a problem."
With DCC, the customer won't have to invest in the infrastructure to recruit, hire, train and retain the drivers that are going to be needed.
4. Driver Training
High customer-service requirements often necessitate increased driver training. Penske Logistics implements training for each of its drivers and provides specific training for each account. "Our drivers have been highly trained on the specific requirements of each customer," Scollard said. "That is our biggest value-add."
5. Improved Efficiency
Penske Logistics can provide a high-level review of its customers' shipments and provide detailed data and specific "what-if" insights to help its customers optimize their networks.
6. Supplemental Equipment
Because Penske Logistics' vast network supports DCC operations, Penske can provide extra vehicles through its operations, including its rental fleet, when needed. "With the 700 Penske locations, we're never very far from being able to get our vehicles maintained, getting an extra vehicle or substituting a vehicle," Scollard said, adding that the extra capacity can ensure customers meet any surges in demand.