Five Ways Logistics Providers Can Help Close the Loop on Circular Supply Chains
Closed-loop or circular supply chains combine new thinking with expertise gained in the linear world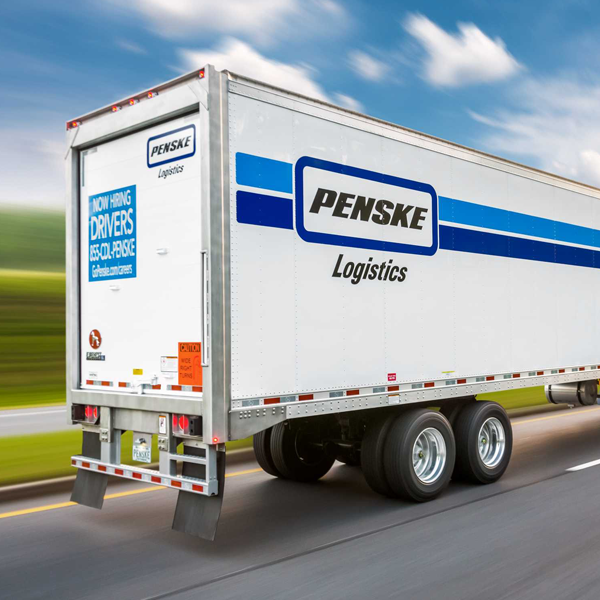 The "take-make-dispose" approach to economic growth is becoming less tenable as more consumers demand sustainable products, and companies face increasing pressure to conserve the planet's finite resources.
---
In response, the circular economy—where products are designed to be reused or recycled—is attracting much interest. Many leading companies have publicly committed to waste reduction targets, and a key element of these programs is a shift toward circularity.
But circular economic models require support from multiple tiers of the supply chain—and can be enabled with the expertise of practitioners.
The Role of Logistics
The concept of a circular or closed-loop supply chain is a well-established sustainability concept in which waste materials and used goods are reused or resold to reduce costs and create less waste.
Many companies have put this definition into practice. For instance, car batteries have long been recycled using closed-loop supply chains that collect and return used batteries for recycling.
However, circular operations are still the exception rather than the rule. The challenge is how to introduce circularity to conventional supply chains that are designed to move product forward into markets in a linear fashion.
The challenge can be overcome with creative logistics solutions.
Consider, for example, the closed-loop recycling network that Penske Logistics helped create for a leading aluminum manufacturer. The network moves finished aluminum coils from a fabrication facility in New York to various auto production stamping plants in Michigan, New York and Kentucky. It then transports the aluminum scrap generated from the stamping process back to the New York re-melt facility to be incorporated into new coil production.
The entire process runs 24 hours a day, 365 days a year, with a truck heading out approximately every 40 minutes. The recycling program not only saves money but also ensures a more sustainable supply chain.
Returnable containers also help to reduce waste, cut costs and promote sustainability. The same strategies apply to storage containers for transporting anything from car parts to a number of food-related containers.
such as bread trays used to transport baked goods and flip-top totes used to transport pre-made sandwiches and grab-and-go foods, such as fruit cups and salads.
Five Circular Routes
Such collaborations will become commonplace as more companies seek to embrace circular supply chains in response to market demand.
Here are ways in which supply chain experts such as Penske play a critical role in designing, implementing, and operating circular supply chains.
Network design: The "make-use-return" philosophy on which circularity is based may seem straightforward, but the logistics are far from simple. Used product or components come in countless forms and have to be moved between various nodes, including pick-up and storage points, recycling or refurbishment centers, and manufacturing plants. It is often necessary to configure these nodes and the product flows between them to support just-in-time production schedules. Leading fourth-party logistics providers such as Penske are highly experienced network designers that can use their expertise to create circular-based networks.
Balancing supply and demand: Reclaiming components and materials from end-of-life products to make new products is not the same as procuring virgin materials and new components for manufacturing operations. Supply is subject to the availability of materials from waste streams, which can be variable. In consumer electronics, for example, the supply of materials for reuse fluctuates with the amount of end-of-life product discarded by users. Again, the expertise of a logistics provider can play a vital role in helping companies to adapt to variable supply models.
Transportation solutions: Given the variables described above, a circular design may well require a tailored transportation component. For example, an established logistics provider will call on its extensive network and business intelligence resources to create business connections that serve and enhance a closed-loop supply chain. Penske has also designed customized unique universal trailers for the aluminum recycling operation.
Facilitating collaboration:Circularity can't become a viable modus operandi without supply chain alliances. The concept of one company's waste becoming another company's feedstock is at the heart of circularity. Bringing this concept to reality requires companies to look for suitable partners and to establish mutually rewarding relationships, which can take much time and effort. In addition to having a uniquely holistic view of supply chains, experienced logistics providers develop collaborative relationships between different supply chain entities.
Fueling innovation: As the circularity movement gathers momentum, companies are looking for new, creative ways to embrace it. An example is how to establish efficient return channels for used product—a significant challenge, especially in consumer markets. New solutions are emerging. For example, some companies are exploring the use of e-commerce returns services as convenient channels for collecting end-of-life product. Logistics providers can use their market and logistics know-how to help develop such innovative solutions.
Drivers of Circular Supply Chain Success
Moving circular supply chains into the mainstream requires the expertise gained in the linear world combined with new thinking in supply chain management.
Companies are being held more accountable for sustainability initiatives not only through legislation and mandates, but also by customers who demand a healthier and cleaner environment. And, while circular supply chains require initial investment, recycling and reuse efforts can be turned into profit through lower cost materials and cost of waste.
With so many components involved with a circular, or closed-loop, supply chain, partnering with a logistics provider has several notable benefits. A logistics provider offers a single point of contact for all parties involved in the supply chain and provides a greater sense of ownership and control over the business. This ultimately creates leaner and more effective supply chain processes, enabling the business to focus more on its product and services, not on supply chain complexities.