How DSD Can Help Build Your Brand and Satisfy Customers
Direct store deliveries (DSDs), late-model equipment, driver training help enhance brand image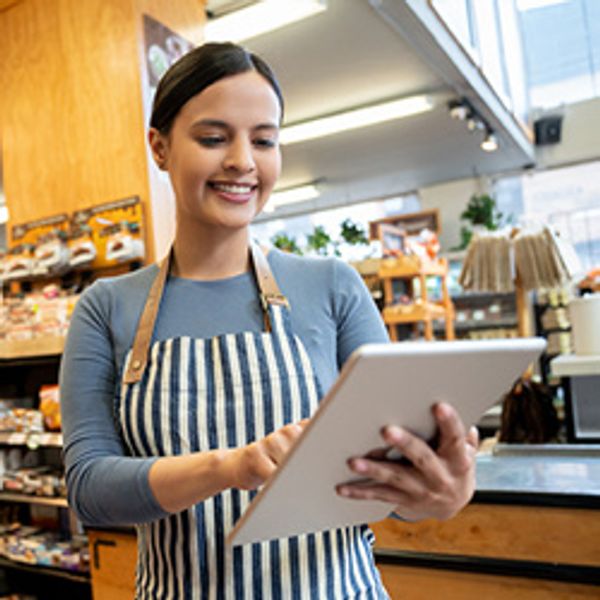 A company's public image is critical, and Penske Logistics works closely with its customers to ensure its equipment and drivers reflect the company's brand. That is especially important in direct store deliveries (DSDs), where drivers may interact with the public while providing value-added services and making in-store deliveries.
---
Driver performance is a top priority, and Penske Logistics provides regular training for its drivers. The third-party logistics provider can tailor training based on customers' specific needs. "We're confident in saying we have a highly qualified driver in the truck," said Jeff Jackson, senior vice president of operations for Penske Logistics. "If we're going to be in a store, we want a driver who reflects a professional image."
Finding the Right Driver to Reflect Your Brand Image
When hiring drivers who will deliver in-store, Penske Logistics selects people who are comfortable dealing with the general public. "While our drivers aren't directly charged with engaging with customers, they sometimes engage with them because they're in the store," Jackson said.
Penske has about 5,000 drivers on staff and utilizes a sophisticated recruiting model. "We have robust scope documents to describe each driver's job, so there is transparency," Jackson said. "We also have a diverse portfolio of operations, so we can match the right driver with the right job."
Using Late-Model Equipment to Facilitate DSDs
When developing a DSD relationship with customers, Penske works closely to collaborate and identify solutions, including finding the right equipment for the operation and learning how drivers can best meet their needs.
In addition, Penske Logistics continually invests in new equipment. Late-model equipment, spec'd with multiple layers of safety technology, including cameras and disc brakes, helps improve uptime, increase driver satisfaction and enhance a company's overall image. Penske keeps its equipment well maintained at more than 700 locations nationwide.
Penske can decal its equipment with the customer's messaging to project its brand. "Our drivers can also wear a uniform with the customer's logo on it," Jackson said.