DCC Helps Mitigate Strains in Shipping Networks
Penske Logistics' Dedicated Contract Carriage (DCC) solutions enable shippers to guarantee space as well as rates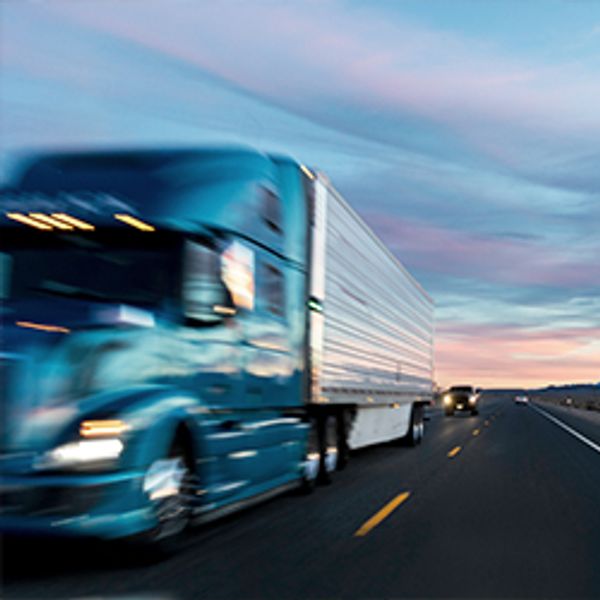 Increased freight demand and tight capacity are leading to higher prices, with major carriers reporting increased revenue per mile in their third-quarter 2018 financial reports. While increased rates can be good for trucking companies, they can be challenging to manage for shippers.
---
Outsourcing to a dedicated fleet can enable shippers to guarantee capacity and regain control over their transportation costs without the capital outlay and oversight that come with fleet ownership.
With a Dedicated Contract Carriage (DCC) solution from Penske Logistics, shippers will also benefit from:
Increased Reliability: With dedicated contract carriage, shippers experience greater reliability over shipments, delivery times and capacity. Penske Logistics operates its own fleet in addition to contracting with thousands of carriers, ensuring shippers can secure on-highway transportation and take advantage of Penske's resources with a single point of contact rather than patching together a solution that may include multiple contracts.
Holistic Solutions: Through its proprietary technology, called ClearChain®, Penske Logistics pulls together vast amounts of data into a single repository, making it easily accessible so users can evaluate the entire network to create efficiencies, uncover opportunities for savings and drive overall engineering. Plus, load planners use advanced algorithms to determine the optimal mode of transportation and can work with shippers and carriers to optimize shipments, reduce transportation costs, improve asset utilization and provide better service.
Trained Drivers: The driver shortage is continuing to increase, and it can be hard for companies to get a driver in the cab of a truck even if they have the equipment. Carriers have reported that they are increasing rates to attract drivers, with J.B. Hunt Transport Services Inc. saying it has raised pay at a double-digit pace, according to its third-quarter financial reports. Earlier this year, C.R. England Inc. planned to increase over-the-road driver pay about $11 million annually, which was the largest driver compensation increase in the carrier's 98-year history. With Penske Logistics, shippers don't have to worry about hiring, training or retaining drivers.
Better Visibility: Penske's ClearChain technology can track every product for a shipper, providing real-time status updates on the status and cost of a load. Customers can log on to see their products' locations and receive alerts if any problems arise. Behind the scenes, Penske's associates are monitoring potential disruptions as well as the real-time status of loads. That insight lets associates and customers react quickly to any problem so they can take action.
Branding: Through Penske's Dedicated Contract Carriage, shippers can create their own fleet of branded trucks, which can increase brand recognition and improve marketing. Also, Penske utilizes new-model, fuel-efficient, well-maintained vehicles, which can enhance a company's image. Contact your local Penske representative for more information.