How DCC Benefits a Long-Term Logistics Strategy
From stable supply capacity to improved customer relations, DCC offers several distinct advantages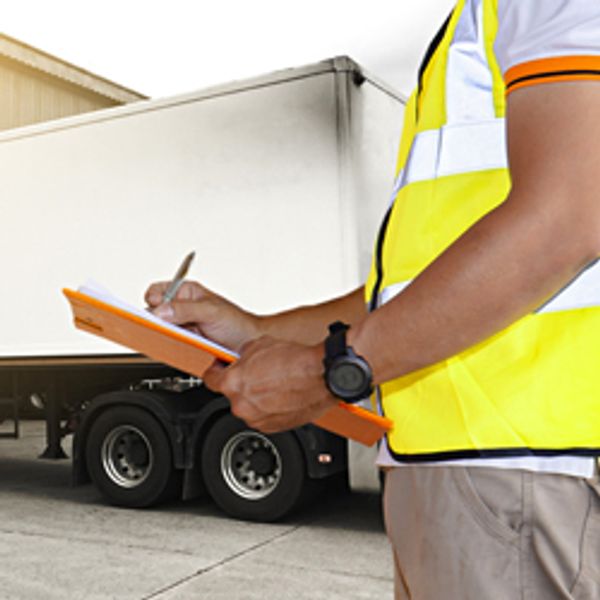 As is the case with any mode of transportation, demand for dedicated contract carriage (DCC) services can change with the ebbs and flows of freight markets. However, shippers often get the most out of the DCC model when they deploy it as part of a long-term logistics strategy.
---
Longstanding DCC relationships provide stability at a time when market volatility is on the increase. Also, embedding DCC in a long-range logistics plan enables a shipper to devote more time to leveraging improvements in the performance of its freight network.
Multiple Advantages
The Guide to Dedicated Contract Carriage, a detailed guide to selecting DCC providers published by Penske Logistics LLC, defines DCC as "a for-hire carrier dedicated and contracted exclusively to one shipper."
At the core of the DCC model is the idea that truck capacity committed to a particular shipper is, by definition, tailored to the needs of that shipper. It follows that the more this customized truck capacity is utilized, the more the shipper is likely to benefit.
Here are some distinct advantages of DCC as a long-term option:
A stable supply of capacity. The market for freight transportation is in a constant state of flux and can swing from capacity shortages to excesses. Freight rates also fluctuate in line with shifts in supply and demand. These gyrations are caused by a host of variables, such as economic cycles and changes in weather conditions, making it difficult to predict the market's next move.
DCC brings an element of stability to the unpredictable freight transportation market. In addition to ensuring that a shipper has the capacity it needs regardless of the state of the market, DCC also provides a predictable transportation cost model. In combination, these advantages promote better long-term planning and asset utilization. "Penske Logistics DCC customers enter multi-year agreements that typically renew multiple times," said Jeff Jackson, senior vice president of operations for Penske Logistics. "Many of our DCC relationships span more than ten years."
Bypasses driver recruitment issues. Overcoming driver shortages is a perennial issue in the trucking industry. Moreover, driver shortfalls vary with the demand for truck capacity. Shippers that adopt DCC do not have to deal with these issues since it is the responsibility of the logistics provider to ensure that fleets are fully staffed. Again, eliminating this variable helps shippers to plan long-term. Also, DCC drivers are trained to meet the client shipper's service needs, removing the burden of having to train recruits and fill personnel gaps when drivers leave.
Builds brand equity. Companies invest considerable resources in building – and maintaining – trustworthy brands. A well-run DCC service is indistinguishable from the shipper's brand and can be a valuable component of the company's long-term branding strategy.
Supports customer relationships. Companies strive to establish longstanding relationships with their customers. To achieve this goal, they must consistently deliver excellent service at a competitive cost. A durable DCC service helps shippers meet these requirements. Drivers become intimately familiar with customer needs, and dedicated capacity is geared to the nuances of the business. DCC helps to keep costs under control with transportation services that are consistently reliable.
Shifts the focus to strategic improvements. Relieved of the day-to-day pressures of operating a trucking fleet, shippers can devote more resources to improving the efficiency of their operations. A DCC provider such as Penske Logistics can support this effort with analytics and logistics expertise. Again, the emphasis is on long-term competitive advantage rather than short-term gains.
Establishes a core supplier relationship. Contracting with a DCC supplier over the long haul cements the relationship and enables the logistics provider to grow and change with the shipper's evolving service demands.
Reduces service interruptions. A long-term DCC relationship removes the need to rebid the freight business regularly and avoids the service disruptions associated with this process. Also, shippers do not have to worry about losing capacity when contract carriers reject loads or exit lanes, because the DCC provider has committed to providing trucks. Eliminating these uncertainties supports the shipper's long-term planning.
Favorable Outlook
A long-term DCC relationship is analogous to a long-term investment strategy. It is well known that investors benefit from committing to a portfolio over a protracted period rather than reacting to erratic changes in market sentiment. Similarly, an enduring DCC relationship delivers long-term benefits.
These benefits are likely to become even more pronounced in the future. In an increasingly volatile commercial environment where customers demand flawless service, a stable, dependable transportation resource adds value as well as competitive advantage.