Three Freight Brokerage Technology Trends To Watch
How you can improve communication, save time and reduce the risk of human error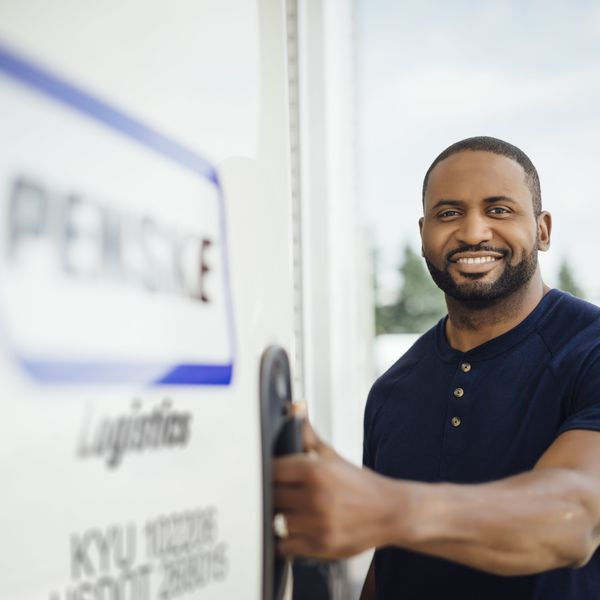 Technology can be a differentiator among freight brokers, and tech investments continue to advance. Brian Kenney, vice president of brokerage for Penske Logistics, said he is seeing an emphasis on technology that can improve automation, compliance and tracking. Advancements in those three areas can increase efficiency, streamline communication and ensure the secure movement of goods.
---
Increased Automation
Automation can streamline a wide range of brokerage processes, and the use of pricing application programming interfaces (APIs) is increasing. API integration with shippers simplifies data transmission, gives shippers access to real-time pricing around the clock, and can help shippers secure the best rates.
"With an API, a shipper can request a rate even if the broker isn't in the office," Kenney said, adding that there is a growing number of digital freight marketplaces for brokers. "They're taking their freight and making it available via an app or a portal so carriers can book the load directly."
The technology creates touchless freight with the shipper connecting with the broker, getting an API price, and tendering it to the broker, who then builds and schedules the load. "Touchless loads are a big trend in the industry, which is why carrier compliance is critical," Kenney said.
Trucking Carrier Compliance
As the intermediary that connects shippers with carriers, brokers are responsible for ensuring carriers meet a certain set of standards. "One of the biggest things brokers are doing is using new technology for carrier compliance. It is monitoring double brokering and fraud and improving and automating tracking compliance," Kenney said.
These tools can create a system of checks and balances that draws on third-party information to verify carriers' operating authority, safety ratings and insurance. Systems can also monitor industry information for suspected cases of fraud.
Load Tracking and Visibility
Visibility is a top priority in the supply chain, and technology enables real-time tracking of shipments and load monitoring. "The gold standard is integrating with the electronic logging devices. We're seeing more and more of that, and we're pushing for it with carriers," Kenney said.
Penske also has app- and text-based options for tracking loads and works with integrators that can provide tracking data. Real-time data transmission removes manual processes involved with shipment updates, pickups, deliveries and proof-of-delivery documentation, improving communication, saving time and reducing human error risk.
Optimized Solutions
Kenney said brokers have always been on the leading edge in terms of data and analytics of their customers. "We are looking for efficiencies and cutting waste out of the network wherever possible," he said. "As the industry moves to a digital operation system, it becomes a network of networks, and we can provide optimized solutions and connected networks to keep carriers and freight moving."
To learn more about Penske's brokerage services or get a rate, call 844-854-8442.