International Brokerage Offers Value, Visibility and Peace of Mind
The benefits of finding the right solution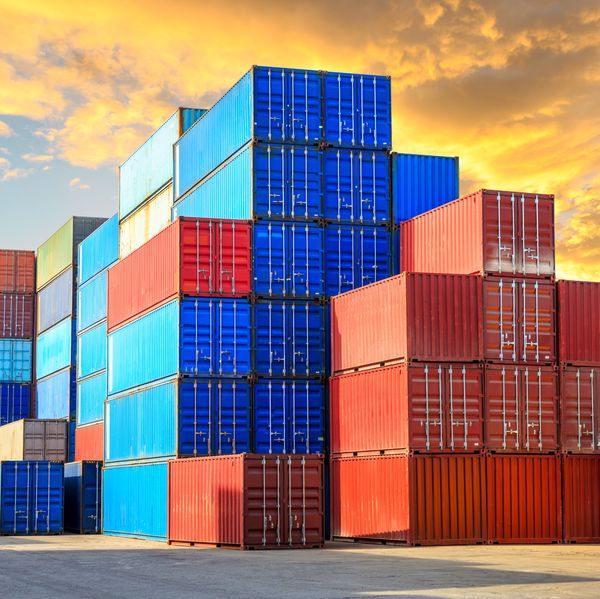 International brokerage is a spot-driven market with prices changing week to week and month to month, and shippers are constantly looking to get the best value for their freight spend. At the same time, they are seeking increased visibility, seamless customs clearance and a single source of information.
---
Reducing Freight Costs
Brian Kenney, vice president of brokerage for Penske Logistics, said shippers' top priority is often to save on their freight costs. Penske leverages volumes across its entire customer base to drive down prices with all vendors for imports and exports. "We look at the volume of one customer plus the others we carry and negotiate in bulk," he said. "The more you have of anything, the cheaper it is to buy."
Mode selection contributes directly to costs, and Penske focuses on freight visibility to ensure customers can ship via the ocean, which is more cost-effective, rather than being cornered into using air freight. "We're feeding information about when freight is supposed to be ready and building in appropriate lead times. Elimination of air freight is a big piece of saving money," Kenney said.
Optimizing freight also results in lower costs. "If they have multiple suppliers in a country, we suggest consolidating into a full container load instead of shipping a pallet at a time," Kenney said.
If expedited freight is needed, shippers can often use air for the minimum amount necessary. "Sometimes they'll try to book a container or freight by air, and we'll encourage them to put some on the ocean and some in the air," Kenney said.
Shippers are also considering freight costs when making sourcing decisions, especially after companies moved out of China due to COVID-19 lockdowns. "Now that the lockdowns have stopped in China, companies are asking if they should go back," Kenney said, noting that "We are in a window right now where shippers are asking about rate information and transit times."
Gaining Visibility
One of the shippers' frequent asks is for increased visibility. "They want to know if it is on the water, customs cleared or on the road," Kenney said, explaining that Penske is electronically connected to shipping lines, airlines and customs.
Visibility also extends to all the support information associated with a shipment, such as packing lists and customs documents. "The industry is fragmented. They want to bring it all together to one environment to have a go-to place for that information," Kenney said, adding that multiple parties can be involved with a shipment. "You can have a customs broker just doing customs and a shipping line just doing the shipping. We do that together, so it is a seamless transaction."
Penske also offers reporting, data and analytics and provides custom reports for shippers.
Clearing Customs
Any glitches in clearing customs can create significant freight delays, so Penske offers a proactive start-to-finish process meeting the varying requirements of different countries. "We have to be very fluid on what is needed for certain origins. Europe is very standardized. India is different from China," Kenney said. "We have to be aware of the country combined with the commodity."
To help speed the process, Penske can proactively "customs clear" 10 days before arrival for ocean freight. "We'll clear the shipment while it is on the water, so we're not stopping the movement to customs clear," Kenney said, adding that Penske does a wheels-up customs clearance for air freight. "As soon as that cargo is off the vessel or off the flight, it can go straight to a vehicle or warehouse."
When information isn't submitted in advance, delays can occur if any questions arise. "Customs may look at the pack list and commercial invoice from the seller and have a question," Kenney said. "If the invoice says 'steel pipes,' it could be shotgun barrels or scaffolding. If you wait for that shipment to arrive and get that question, it could sit on the dock for a week to 10 days."
Working with customs in advance can also help shippers plan if customs officials decide to inspect the freight. "It enables us to proactively inform the customer that it is going to go for an examination, so they may want to adjust their production line," Kenney said.
Finding the Right Solution
Kenney advises customers to know who they are and who they're not. "A freight forwarder can provide shipping solutions and be proactive on your behalf and on your freight spend, so you're not having to hire a team to do that and can focus on your core competencies," he said.
Penske's dedicated team of international freight experts, led by the director of international brokerage, understands the complexities of international freight solutions to help determine the right channels and services for international imports or exports across the globe.
Contact us
to learn more or request a quote.