Six Ways to Fortify Working Relationships During a Global Disruption
From improving visibility to managing disruptions, nurturing relations throughout the supply chain has numerous benefits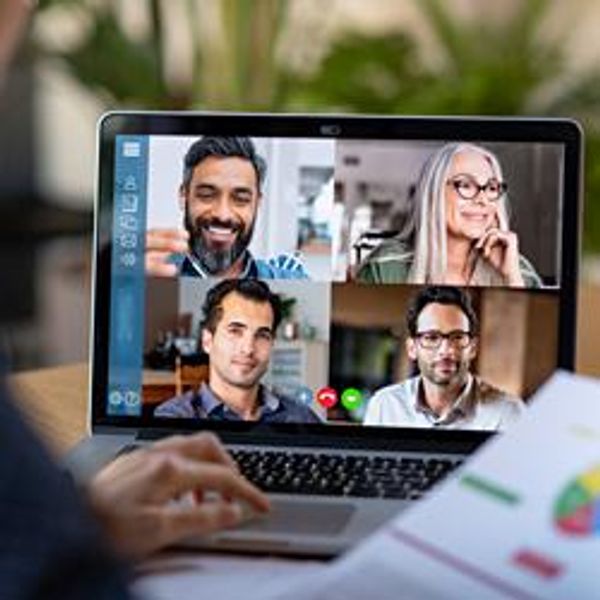 Automation may be reshaping most logistics areas, including freight management (FM), but human expertise and interpersonal relationships still underpin the efficient movement of freight.
---
Maintaining productive working relationships between the individuals who keep freight moving has become more challenging due to the COVID-19 pandemic. Lockdowns, safe zones, and social distancing measures are not conducive to face-to-face meetings and require people to establish alternative ways to keep in regular contact.
There are ways to support personal networks during this time and ensure that communications channels remain open. Moreover, the crisis can teach us lessons about enhancing relationships in the FM business.
Multiple Paths to Better Relationships
FM involves intricate webs of people representing shippers, consignees, suppliers, and a host of intermediaries such as carriers and warehouse operators. Third-party logistics providers are key relational players. As data and managerial hubs, 3PLs are central to the information flows that bind diverse FM ecosystems together.
Here are six ways to support FM working relationships during global disruptions, such as the COVID-19 pandemic. These suggestions are drawn from Penske Logistics' deep experience in managing freight networks.
Support closer integration. Penske FM personnel participate in team huddles with shipper clients in industries such as food and beverage more frequently. These meetings "are more integrated than before and include a wider range of participants such as analysts and personnel from warehousing, planning, and inventory management," says Lynn Warden, vice president of industrial operations for Penske Logistics. The 3PL is also collaborating more on specific projects with senior executives from shipper client companies.
Build client trust through communication. Regular, meaningful communications with clients is even more critical during a major disruption — even at the risk of over-communicating. For example, Penske informed clients two days in advance when it carried out tests of the organization's remote working arrangements, explains Warden. "It was very important to us that our customers were aware of our contingency plan tests. This is just one example of a professional mantra I maintain: I am religious about keeping in touch with customers and never missing meetings I'm invited to," she says.
Build trust within teams. Close-knit teamwork is always essential, but more so during a large-scale disruption when internal FM personnel must flex with ever-changing external demands. Warden says that the pandemic has provided some notable lessons about how teams function and the importance of nurturing trust. "Every person on our team has a clear sense of what they do and will ask for help when needed. They are more willing to raise their hands," she says. In an uncertain commercial environment, work vulnerabilities need to be flagged openly and addressed.
Encourage on-the-ground status reports. Regular, timely updates from operations personnel such as truck drivers are part of any efficient FM operation — but these exchanges have gained importance due to COVID-19's disruptive influence. For example, the need to minimize delays and vehicle waiting times at cargo handling facilities is more urgent during the pandemic. Preparing docks to receive trucks has become more complicated because staff must follow stringent cleaning protocols. These pressures have led to operational changes such as the increased use of drop trailers and tighter appointment windows.
Make more data available. Increasing the flow of data — both in volume and scope — to shippers helps keep them abreast of changing market conditions and react to problems early. For example, Penske has increased the frequency of its transportation market reports that provide comprehensive summaries of key market features such as economic indicators and capacity availability. Moreover, "I often add notes for specific customers about trends and changes that might be of interest to them," says Warden.
What-if scenarios help to prepare for change. Another method Penske is using to keep customers in tune with markets is to carry out what-if scenarios. These desktop exercises explore possibilities such as opening a new distribution center and the potential impact on freight network efficiency.
Unexpected Benefits
While the pandemic has, in some ways, made relationship building more challenging in the FM space through reduced face-to-face interactions, it has also prompted those involved to reinforce communication and connection, and find creative ways to keep in touch.
Perhaps surprising, COVID-19 has actually enriched working relationships. While Penske has long-standing strategic relationships with some shippers, the pandemic has promoted even closer integration with clients broadly. Closer ties have become a necessity as operational teams respond to the uncertainties created by the crisis. In many cases, "we have gone from being a service provider to a partner in their supply chains," says Warden. Despite global or local disruptions, focusing on communication and relationship strength have a positive impact on supply chain performance.