Improve Efficiency by Opening Lines of Communication Between Your TMS and WMS
Technology helps people within the supply chain maximize productivity, obtain greater visibility and improve the process of moving goods.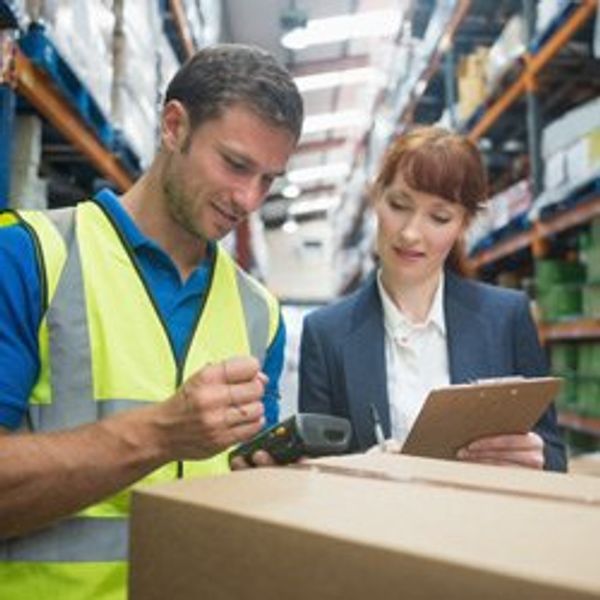 Data-driven decision making can help increase asset utilization, improve efficiency and decrease volatility within the supply chain. Transportation management systems (TMS) and warehouse management systems (WMS) allow shippers and their 3PL providers to collect and analyze data. And that data alone is valuable. But when the TMS and WMS communicate with each other, the data transforms into powerful information.
Effective communication between a TMS and a WMS allows people within the supply chain to maximize productivity, obtain even greater visibility and improve the process of moving goods. And collaboration between all supply chain parties increases the ability to plan and execute shipments. That's because, with the right information, shippers and 3PL providers can make better decisions.
When you can clearly see what is happening in the supply chain and when, you set yourself up for operational success. "I can think of a few high-profile instances in the news recently where companies in the food and automotive sectors would have greatly benefitted from greater visibility into their supply chains," said Andy Moses, senior vice president of sales and solutions for Penske Logistics.
Technology bridges the gap
Through Penske Logistics' ClearChain® technology suite, the Warehouse Manager application and Transportation Manager application communicate with each other and create numerous ways to improve the flow of goods. With ClearChain, the WMS can send actual shipment information to the TMS to ensure precise shipment tracking. And from an inbound standpoint, the WMS can receive information from the TMS so everyone knows what will arrive when.
In addition, GPS technology allows Penske Logistics to track a load every step of the way. It also provides advance notice to the receiver if discrepancies exist between quantities ordered and quantities shipped.
Through ClearChain, Penske Logistics supplements traditional data with external indicators—such as weather—to predict consumer behavior and identify potential supply chain disruptions. Drawing on data can help shippers predict when to ship items based on demand and when to ship or stage products ahead of a weather event.
Better data improves process integration
In the 2017 21st Annual Third-Party Logistics Study The State of Logistics Outsourcing, Tom McKenna, senior vice president of engineering and technology for Penske Logistics, said the availability of data can improve process integration. "If I have greater detail on inbound loads — either the arrival times or more specifically the products and the orders that are on that load — I can improve my processes to handle both the warehousing and transportation activities related to that shipment," he said. "Integrated processes allow the supply chain to be much more smooth and cost effective."
Moses added, "Our experience tells us that close collaboration and constant communication — combined with measurable results and a plan for change management — ensures our supply chain clients' success."
Five benefits of improved communication
When technologies communicate, they turn data into actionable, value-added information. Proactive information can help shape advance planning and strategic decision making to minimize disruptions. When the TMS and WMS communicate effectively, five things happen:
1. Increased visibility — Communication between a WMS and a TMS provides users of both systems with real-time updates on shipment status.
2. Streamlined warehouse operations — The TMS can select the carrier and service level prior to processing a load. This optimizes warehouse operations, allowing warehouses to pick directly into the prelabeled shipping container and/or direct a load to the appropriate destinations within the warehouse for shipping.
3. More accurate information — Sometimes an order sent for fulfillment may not be what actually ships due to inventory discrepancy. When a WMS sends the actual shipment information to the TMS, these discrepancies are avoided.
4. Increased trailer utilization — The exchange of information between the two systems can uncover a better way to accurately build loads. The TMS can use the actual mixed-item pallet configurations from the WMS to more accurately fill the trailer, thereby increasing utilization.
5. Improved labor planning — All supply chain parties strive to optimize their assets, including their labor force, so they can effectively manage costs and improve service. Labor within the warehouse can be planned by working backward from the shipment dispatch time provided by the TMS. This ensures employees are available when and where they are needed. The TMS's inbound appointment scheduling can also be used to understand and balance warehouse labor requirements for handling inbound shipments.