Adapting the Supply Chain to Deliver New Products During a Crisis
3PLs can help manufacturers pivot rapidly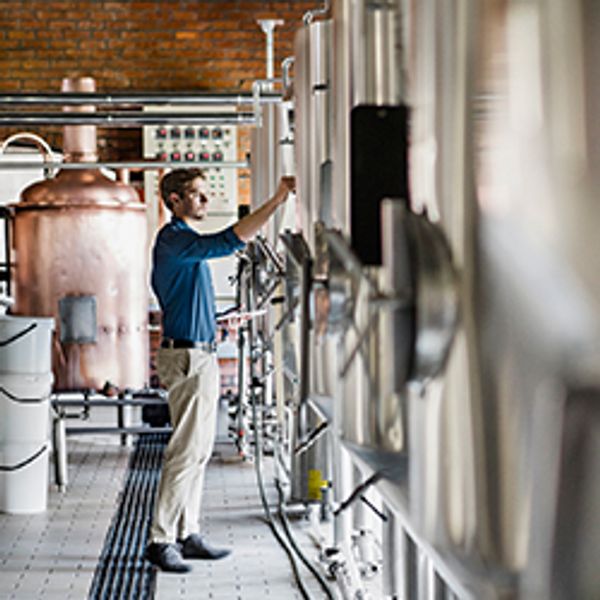 Several companies stepped up to meet new demands during the COVID-19 global pandemic and pivoted their production lines to make much-needed items. Automakers shifted their manufacturing abilities from vehicles to ventilators, fashion designers started making face masks and distilleries learned to make hand sanitizer.
---
"The engineering that has gone on behind the scenes is one of the untold stories of this crisis," said Andy Moses, senior vice president of sales and solutions for Penske Logistics. "The leadership companies have shown is remarkable."
Visibility Reduces Supply Chain Complexity
These shifts added complexity to the supply chain as manufacturers work to source new raw materials and get their high-demand items into the hands of those who need them.
"Right now, many of the decisions are being made on the fly," Moses said. "I don't think anyone has laid out the complete supply chain in a linear fashion. Instead, people are trying to coordinate concurrent workstreams."
While the initial flurry of activity that took place during the height of the COVID-19 crisis has waned, supply chains are still facing ongoing disruptions and shortages, which means they have to remain nimble. This new reality makes supply chain visibility critical.
"When everybody is working as fast as possible, it becomes even more important to quantify what 'as fast as possible' means," Moses said. "Manufacturers must know what components have been ordered, when those orders have been fulfilled, and the day and time components will arrive so they can plan labor and production."
3PLs Help Manufacturers Pivot Rapidly
Third-party logistics (3PL) providers can help manufacturers pivot rapidly during an unexpected crisis. "We're adaptable and used to things changing," Moses said. "We can help select modes and identify carriers, and we have a proven IT platform that provides visibility and can help manufacturers interface with suppliers."
"We make it easy for people to collaborate on a common platform."
3PLs can tap into their extensive carrier base and transportation expertise to move new inbound and outbound products. "A ventilator is much smaller than an automobile, so the mode may change," Moses said. "It may also have different cleanliness and sterilization protocols. We can help navigate those requirements."
3PLs can also help manufacturers analyze their existing carrier base and broker discussions with carriers, allowing manufacturers to focus on their core competencies and meet crucial demand.
"The supply chain is resilient, and transportation and logistics providers are working around the clock to move critical goods," Moses said. "The most important thing is to find a partner that you trust."