Supply Chain Visibility Creates Trust with Shippers and Consumers
As supply chains become more complex, the role of technology becomes even more important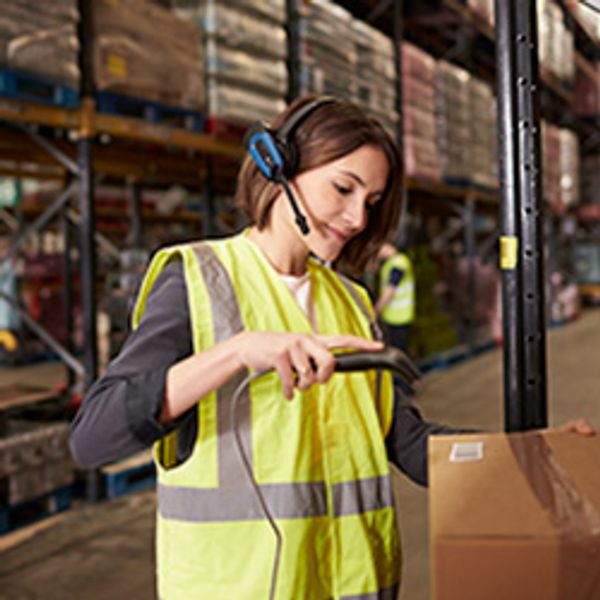 Trust is a critical issue in any relationship, particularly in business. In the logistics industry, shippers have to be able to trust their transportation providers and be confident deliveries will arrive when needed. What's more, consumers need to trust retailers and feel confident they will get the right products at the right time.
---
Andy Moses, senior vice president of sales and solutions for Penske Logistics, said visibility within the supply chain and the ability to track goods from the point of origin to the final delivery is giving shippers and consumers alike the assurance they desire.
Using Technology in the Supply Chain
The ability to provide visibility starts with the right technology. "A 3PL today has to be committed to investing in technology. At Penske Logistics, our focus today and for the future is to have the latest and greatest in technology," Moses said.
The supply chain space continues to get more complex and is changing rapidly, particularly as new technologies are deployed. Penske developed its ClearChain®Technology Suite to meet the demands of today's customers. The suite of technology gives users the ability to track and trace products, minimize disruptions and collect and analyze data. Penske not only generates and provides data to customers, but also can integrate into its customers' systems.
As the amount of data available increases, shippers and their logistics partners will need to be able to take the information and make it relevant. "Once you've turned data into information, you can turn that into knowledge. You take into consideration not just transportation of goods but inventory levels. You can be predictive, understanding well in advance consumer needs or challenges that occur in the supply chain," Moses said.
Gaining Consumers' Confidence
Consumer demands continue to change and the ability to provide trust will take on greater significance as e-commerce grows. "The younger generations are purchasing the majority of their goods online and the options to procure sources continue to grow," Moses said. "The millennial group is tech savvy. They're going to demand validation and authentication that they're buying something genuine."
The ability to validate a product's source can help eliminate concern over counterfeit products. "I've experienced purchasing something off the internet that I thought was the actual product but it was counterfeit," Moses said. "It was resolved, but who has that responsibility to ensure what you're acquiring is the real thing? That one experience really changed my own purchasing behaviors online."
What's more, consumer awareness continues to increase, and consumers want to know their products are safe and ethically sourced. "There are so many causes people care about," Moses said.
Visibility can also improve safety, which is important in certain segments. "We've all read articles on fake medicines working their way into the supply chain," Moses said.
Knowing where products are in the supply chain allows shippers and logistics providers to quickly locate products in the event of a recall, which is especially important in the food and beverage industry. "Being able to track from farm to fork can improve the supply chain and establish trust," Moses said.
Increasing Efficiency
Shippers are going to have to provide that technology to earn the consumers' trust, but they can also gain incredible efficiencies by reviewing the data the technology collects. "Having all of the data, visibility and transparency creates a lot of opportunity to identify synergies within the supply chain. Your modeling is much broader," Moses said.
That could drive down costs for transportation and inventory levels while also creating a much more efficient, effective supply chain.
Increased visibility and transparency ultimately will be a requirement, not a "nice to have," Moses said. "Consumers are going to demand it, that in itself should be enough for shippers to make the investment," he said.