Is Your Outbound Distribution Network Keeping Up With Market Changes?
How to design distribution networks that operate at peak performance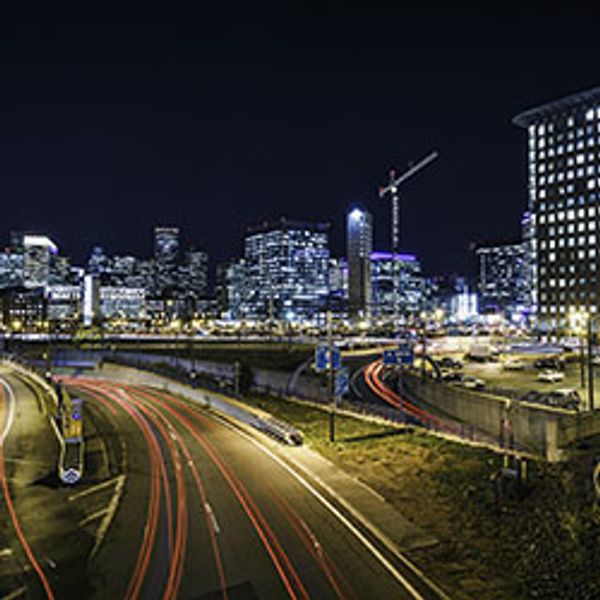 Increasing e-commerce business volumes, growing interest in supply chain sustainability, and shifts in trading patterns are among the changes that are making supply chains — and by extension, outbound distribution networks — more dynamic and complex.
---
The challenge for companies is how to design distribution networks that consistently operate at peak performance, and maintain that level of efficiency even as markets and business objectives change.
It's an ongoing challenge that requires deep logistics and network modeling expertise, as well as a comprehensive understanding of the many variables that shape an outbound distribution network.
Multiple Demands on an Outbound Distribution Network
There are many reasons to review the design of an outbound distribution network. A company may need to respond to a market change or a competitive threat, or capture a new business opportunity.
"Sometimes businesses approach us because they are experiencing cost pressures or they're being acquired and need to find places to save money, and the supply chain is an obvious place to start," says Amy Ilyes, vice president of logistics engineering for Penske Logistics.
In such cases, Penske may undertake a high-level analysis using historical data on aspects of the business, such as shipment history. The current structure of the outbound network and how transportation is managed are other areas under the microscope. Penske might carry out tactical analyses, such as rating the efficiency of individual warehouses. These investigations provide the shipper with a range of cost-cutting options.
A company in the food business that shipped frozen product to warehouses for final delivery to customers asked Penske to evaluate its distribution network because it was having trouble servicing customers on the U.S. West Coast.
"They wanted to know how many distribution centers they should have and where the facilities should be located," says Ilyes. Penske developed a design that optimizes both logistics performance and cost-effectiveness.
In the latter case, "we need to ensure that the network design saves transportation dollars," Ilyes notes. This aspect is important because transportation is often the largest component of outbound logistics costs. The Penske team then looked at inventory and ongoing operational costs at the facility level.
External Factors
The efficiency of an outbound network is also a function of broader considerations, such as the type of business involved.
E-commerce presents some of the most complex challenges that tax outbound distribution network designers.
Consider, for example, a shipper that asked Penske to carry out an analysis of two supply chains it supported: one for a conventional business model and the other for an e-commerce operation. The company required outbound distribution networks for each business that operate separately but also yield synergies that the enterprise can exploit.
The types of customers served influence a network's design. For instance, "if the end customers are big-box retailers, facilities may need to be close to retailers' cross-docks and stores," says Ilyes. The nature of the customer base also impacts warehouse design. Some SKUs might need to be closer to customers, which could create "more stratification of SKUs in the warehouse," she says.
Companies concerned with environmental performance may impose other sustainability demands on outbound networks. These efforts seek to reduce waste and minimize carbon footprint. An example is the deployment of reusable containers as part of a closed-loop supply chain, which reduces shipping materials.
Reusable containers, however, present a unique challenge. They require collection points. In a retail store, convenience store or quick service chain restaurant setting, the collection point could take place at the store level where storage space is likely minimal and presentation is paramount for guests. Other factors include the number of containers and the frequency of collections. Also, warehouses supporting the stores may need to be configured to support the reverse logistics channel. If a plant ships finished product in skids to a nearby warehouse, the items would be transferred to returnable containers for delivery to customers. "When we have to provide specialized packaging in the warehouse, that affects the facility's labor requirements," points out Ilyes. All of this needs to be taken into account.
Best Practices
While market pressures often force companies to revisit the design of their outbound distribution networks, enterprises with high-performing supply chains undertake such a review annually, says Ilyes.
It is possible to carry out a quick analysis to get a sense of how a network is performing, "but if you really want to maintain a well-run supply chain, use specialized software to model the distribution network on an ongoing basis," Ilyes advises. Setting up the model can be challenging, but maintaining it is easier.
Some companies prefer to outsource this work to an expert provider such as Penske. The payback is substantial: an outbound distribution network that flexes with market changes and operates at maximum efficiency.