Six Ways Trailer Tracking Improves Operations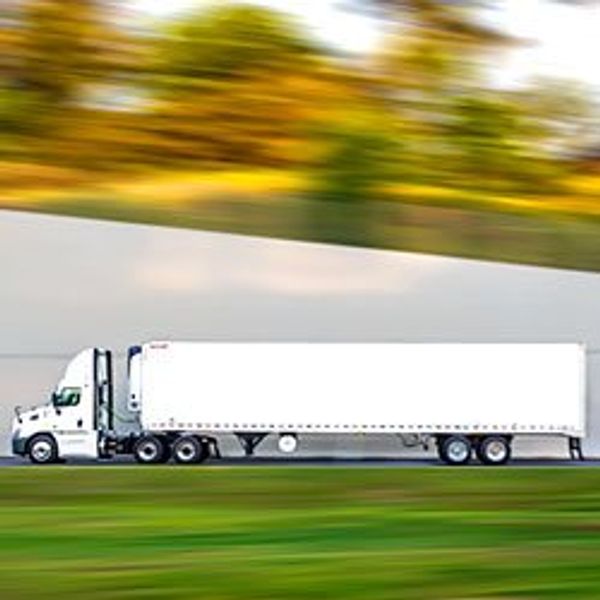 Asset tracking of tractors, trailers and even individual pallets continues to provide increased visibility for shippers and their customers. Today's technology allows users to capture more data and analyze it in new ways to improve operations. Users can create benchmarks, better negotiate contracts, improve route planning and increase efficiency.
---
Here are six ways tracking the trailer and what's inside benefits shippers:
1. Real-Time Data and Reporting
The importance of real-time reporting is growing as more and more companies rely on just-in-time inventory. Trailer tracking technology uses either satellite or cellular communications to transmit the position. Even the status of the trailer, whether it's loaded or empty, or when the doors were last opened, can be tracked. With most systems, carriers can dictate how often they want the system to update, with some systems transmitting data every five or 10 minutes.
Some tracking technology utilizes cargo sensors, which use ultrasonic technology to detect goods within the trailer so users can know if it is empty or full.
2. The Ability to Unplug
Trailer tracking systems can tap into the trailer's power source through the seven-way connection that brings power from the tractor to the trailer. While that provides detailed information when a trailer is connected, shippers can lose visibility once the unit is unplugged. This can be the case with intermodal shipments that move to the rails or via a cargo ship. Battery technology is one solution, and so is the use of solar power trailer tracking sensors. It allows the technology's use on containers and chassis, which is helpful on intermodal shipments.
3. No Hardware Required
Not all tracking technology relies on devices that are attached to the actual trailers. To give shippers more control, some technologies use the driver's smartphone to track each load. That means it can be deployed by a carrier, a broker or a third-party logistics company. For example, the driver's cell phone is attached to the shipment number and the driver activates by calling an 800 number.
4. Improved Staffing
A number of tracking technologies utilize geo-fencing technology, which allows the devices to send email alerts to a store or warehouse when the driver is within a certain range. The location can prepare for the delivery, which, in turn, allows companies to improve staffing and streamline deliveries.
5. Temperature Monitoring and Control
While food safety has always been a top priority, the need to monitor and protect perishable items has increased. The Food Safety Modernization Act (FSMA) requires shippers and carriers to collect, maintain and provide greater documentation of their safety protocols.
Temperature tracking technology can help shippers monitor and track real-time data and exception alerts. The technology can also monitor specific events associated with the trailer, such as how long a door was left open, when it was closed, what the reefer was set at, and if the set point changed. Other technology systems utilize sensors that are about the size of a quarter. These sensors are attached to a trailer wall or an individual pallet to monitor the temperature.
6. Improving Food Safety
As shippers and their transportation providers work to improve food safety, being able to immediately locate and pull food that is subject to a recall is taking on greater importance. Some companies are turning to technology that will allow them to track produce from the field to its final delivery.
For example, radio-frequency identification (RFID) devices help companies trace food products. The RFID tags create a living bill of material that is scanned throughout the delivery process. Similarly, a bar code can be assigned to bags of produce in the field, the boxes the bags go in, and the loaded pallets. The products are then scanned throughout the supply chain, making it easy to trace food in the event of a recall.